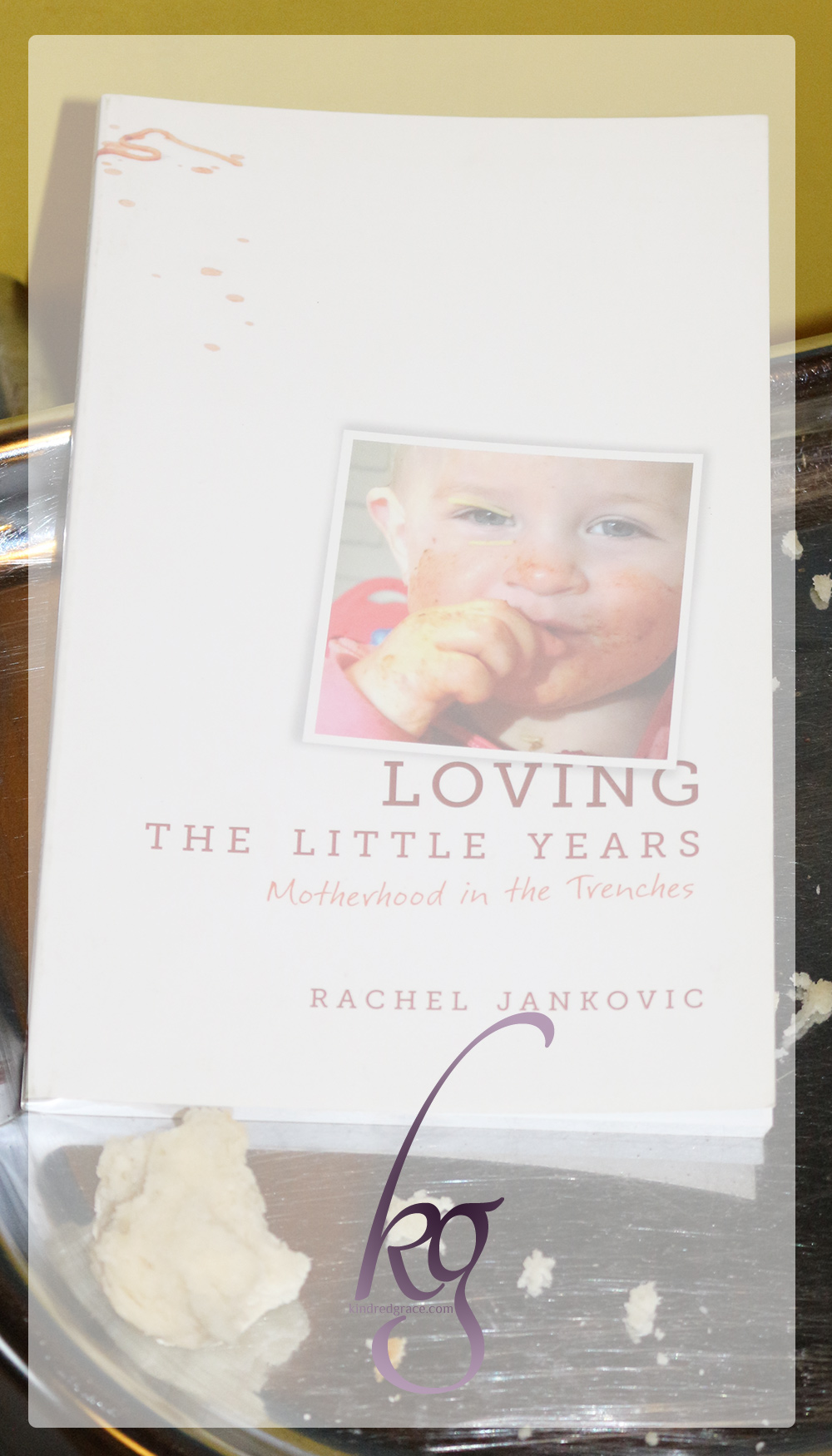 Two potty accidents, a spilled bowl of oatmeal, no morning naps, and I'm finally stepping into the shower at 11 a.m. I take a deep breath and tell myself, "This is the new one."
It's just one of the memorable anecdotal reminders for moms in Rachel Jankovic's new book Loving the Little Years: Motherhood in the Trenches. If motherhood had a pain scale like they have at the hospitals, about the time you're screaming, "Thirteen! Thirteen!" you have to start over and accept the "new normal", the "new one."
She's a young mom of young kids. She doesn't pretend to have it all figured out. She doesn't tell you how to parent. Instead, she challenges other moms as she challenges herself: adjust your attitude, change your perspective.
The truth is — and we moms know it even if we don't want to admit it — that sometimes, it is we that need to grow up, not just our kids. Rachel reminds us that it's hard to help our children be thankful and patient when we're impatient and cranky with them.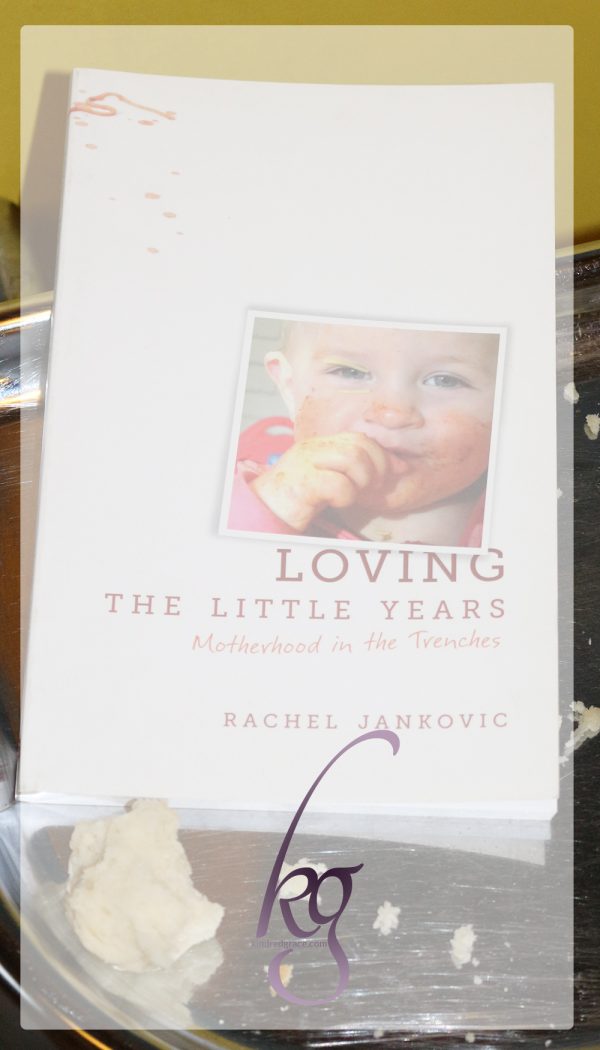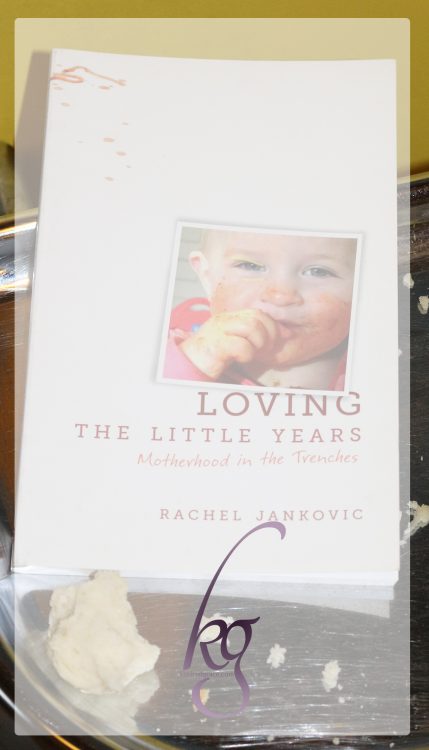 It's not the most well-written book I've ever read. It reads more like a collection of random blog posts than a book — and, in fact, many of the ideas in the book's chapters can be found in Rachel's posts on the Femina Girls blog she shares with her mother-in-law and sisters-in-law. It is, however, what Rachel describes it to be in the first chapter:
"A loose collection of thoughts on mothering young children — for when you are motivated, for when you are discouraged, for the times when discipline seems fruitless, and for when you are just plain old tired. Think of this as organizational tools for a mother's attitude. A lot of the time all you need is a good old perspective adjustment…"
Some of the mental images didn't always make sense to me — but perhaps it's because I'm not a racquetball player or a horse rider. Other stories, however, are embedded in my memory. I find myself remembering the same truths in the same everyday moments: like driving the car, wishing I could get coffee, wishing the children in the back seat would stop fighting — when I realize, as Rachel points out, that their attitudes are tied to mine and it's a moment to teach thankfulness and for me to have a growth spurt, too.
"One of the funny things about having children is that you constantly convict yourself by teaching them."
–Loving the Little Years, chapter 3, "Picky Chickens"
It's a little book packed with a lot of food for thought. You may not agree with all of it. But Loving the Little Years will challenge and encourage you as a mom. As one of my friends put it, "this book reminds you what having kids is all about."
And when you step out of the shower to three children crying and decide you really need coffee and proceed to drop the jar of iced coffee mix where it breaks all over the floor…you stop and take a deep breath before you admit that it might be the new two.
Be sure to check out Rachel's articles published on the Desiring God blog.
Read Gretchen's review of Loving the Little Years over on her personal blog.
Disclosure: Canon Press provided a free review copy of this book.