best parenting books hand-picked by moms like you
Disclosure: This post contains affiliate links which won't change your price.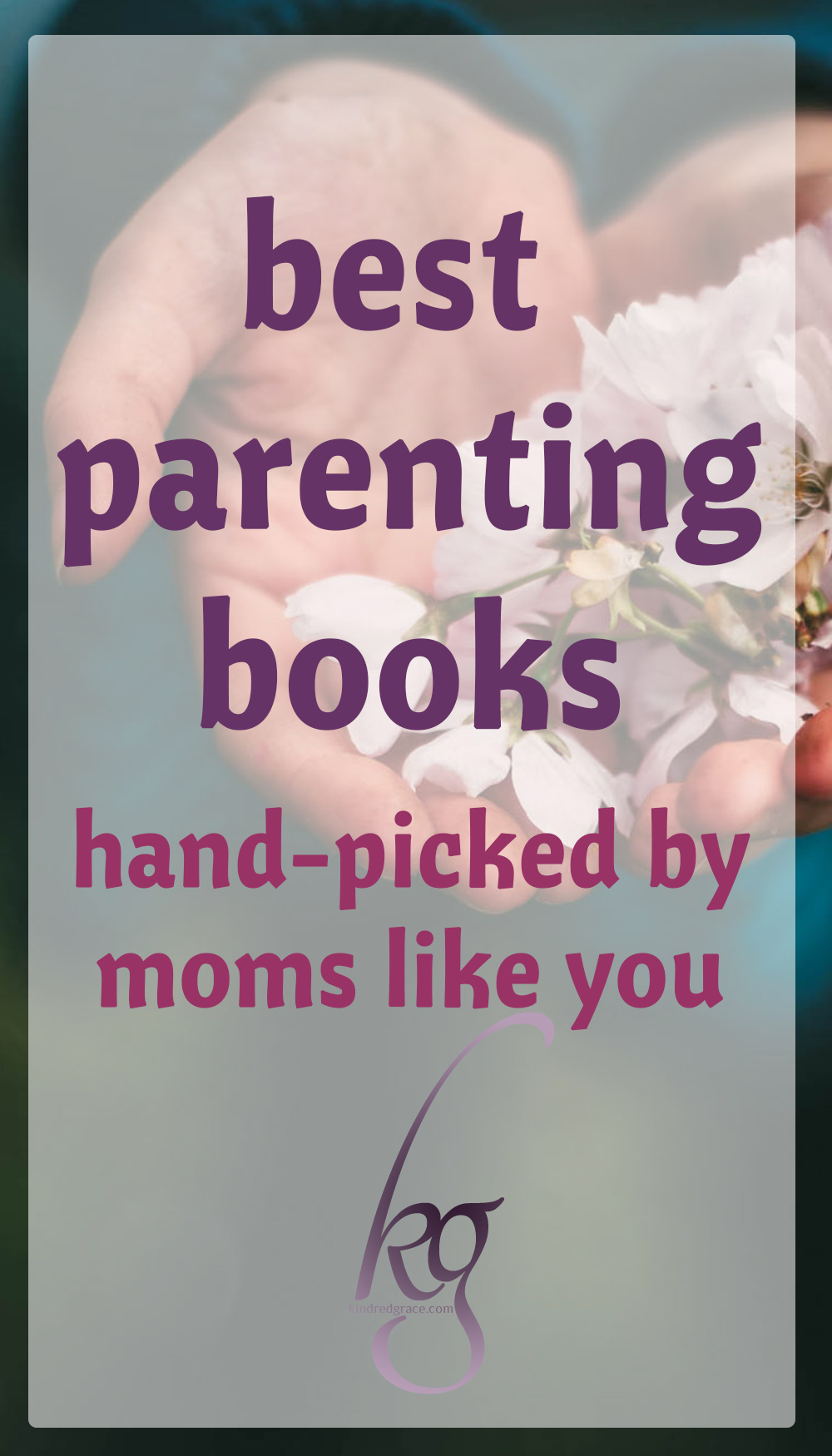 I gave up on parenting books years before I became a mother. While many of my friends were devouring them in stacks, I found myself wandering a maze of conflicting opinions and parenting style wars that ranged from mild eye-rolling to outright heated controversy between people in my circles. And the older I got, the less I wanted to do with any kind of mommy wars–or the books that inspired them.
And when I finally picked up a book on parenting, it was so formula based that I couldn't bring myself to finish it. My heart told me that children don't fit into neat little boxes of expectations any more than relationships do. So, like the marriage books that I'd been disillusioned by, I just didn't read any more parenting books.
But parenting is complicated. From the moment they placed that squishy pink bundle of baby in my arms, I knew that nothing I could have read would make me ready to be a good mom. But as my little girl continues to grow, I find myself craving insight from parents who have gone before me. I want to raise my child with grace. I want to instill God's principles of truth into her little heart so that as she grows older, she'll have a guiding influence in her life. And sometimes, "winging it" (as I semi-jokingly call my instinctive parenting up until now) is not quite enough.
There is no shortage of books on parenting, and the mommy wars are still going strong. So I'm grateful to have the recommendations of mothers I know and trust who are also seeking to parent with grace. The gems that they've found useful in shaping their own parenting experiences are ones in which I know I'll find wisdom and balance. I consider this list one of those resources that I'll come back to again and again as I start adding parenting books to my own bookshelves in the years ahead.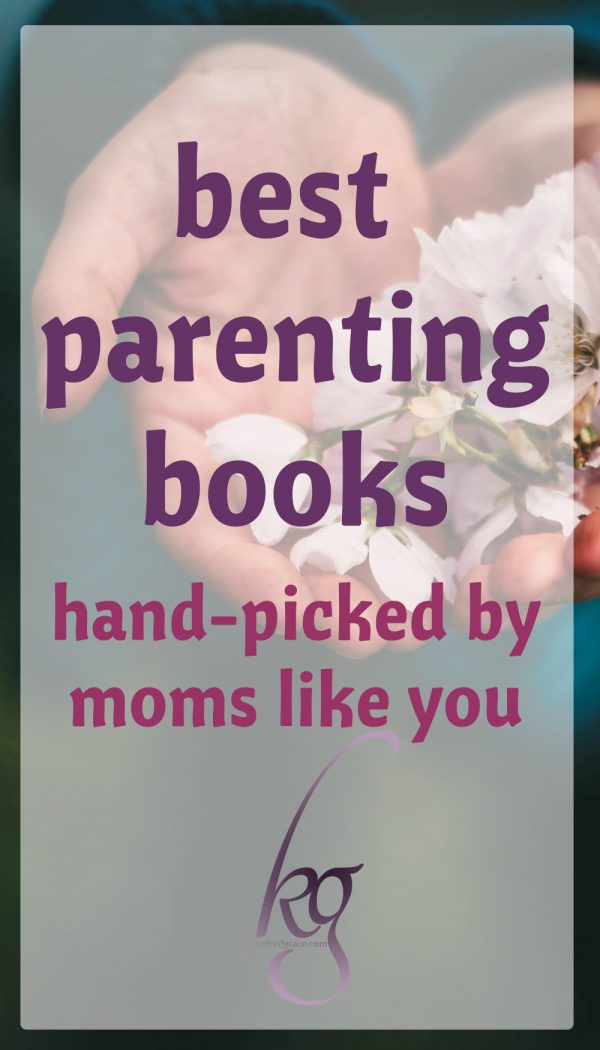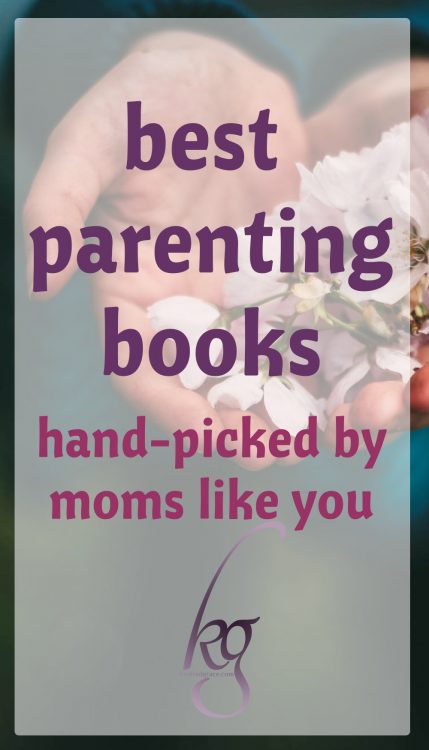 The Best Parenting Books
Reviewed by Gretchen Louise
Desperate is practical without being prescriptive and gets "personal" yet without an ounce of condemnation. Sarah Mae is a young mom in the thick of it, Sally became a mom in her thirties and now most of her children are grown. Sarah Mae brings the honesty of the here and now, Sally brings the wisdom of time. And between the two of them, they bring us the most grace-filled book I've ever read about parenting. (Read full review.)
Reviewed by Gretchen Louise
Hands full, heart full–the early years of motherhood are a challenging season. You'll be immensely blessed by the truths of the gospel as applied to motherhood in Treasuring Christ When Your Hands Are Full. Gloria rejoices in the beauty of having our hands literally overflowing with gifts from God while pointing us to Him in our moments of weakness and strength alike.
Reviewed by Natasha Metzler
I picked up Parenting on the perfect day. I was nearly at my wit's end with one of my children, frustrated by the attitude they had been demonstrating. I flipped open the book and the first thing I read was, "Not all the wrong your children do is a direct rebellion to authority; much of the wrong is a result of the lack of character." I was immediately intrigued because I realized that was exactly how I was responding, as if all the wrong behaviors were direct rebellion. Paul Tripp encourages parents to recognize a child's lack of character and utilize the moments when it shows up to teach and train them instead of handing out consequences for rebellious behavior. There may still be consequences, of course! But we don't want to miss opportunities to parent our children.
I'll be honest here: I'm not a big "parenting book" fan. Because I am raising older adopted children, most everything I read is so far from helpful that it isn't even funny. I was definitely surprised (and excited!) to find that Parenting is different. Yes, it is a book written for traditional parenting, but friends? It's one of the few that I've found that translates to parenting older adopted children as well.
These are gospel principles that can be applied to traditional parenting or adoptive parenting because they aren't really about the children. This is a book about parents and the truth of mankind and the hope of Jesus.
Reviewed by Callie Mitchell
Is your home grace-ful, or is it curse-ful? Families Where Grace is in Place is set apart from other books in the parenting genre today because it addresses this question in such specific terms. VanVonderen looks at these concepts within both marriage and parenting relationships, approaching the family as a whole, as he explains what characterizes each broad system. In a general sense, grace-ful, is a home where individuals find their identity and purpose in their relationship with their Savior, and encourage others to do the same. Rules are clear, rather than unspoken, and individuals are free to talk through their feelings and emotions, which are neither right nor wrong. Curse-ful, on the other hand, is a shame-based home where control reigns, blame and fault finding are prevalent; and with a high standard of performance, the end justifies the means even if it is harmful and inappropriate. This is book is not a "how-to", but rather what VanVonderen describes as direction in "learning the right job." The reader does need to do a little individual work on how to apply the principles, but Families Where Grace is in Place will help orient the heart towards building a home where others find unconditional love and acceptance, regardless of behavior and personal choices.
Reviewed by Jeannie Pederson
When my husband and I started talking about parenting philosophies, we were still dating and admittedly a bit idealistic. Having our own children has tempered the idealism with realism, but our mindset has remained unchanged: we want to parent our kids the way God parents us. Clay Clarkson's Heartfelt Discipline put that vision into easily accessible words. No formulas, rules, or guarantees: just a wise mentor to help develop a heart for your children. I love his emphasis on cultivating a lifelong relationship with our kids, as well as being aware of the difference between rebellion and childishness. The biggest benefit for me was learning how to parent proactively, guiding and training my child's heart, rather than merely reacting to behavior.
Reviewed by Jeannie Pederson
In my deepest heart, I know that my work as a mom is important. But it's easy to lose perspective when I'm caught in the endless cycle of daily life with three children ages four and under. Sally Clarkson has been a wise and encouraging voice as I try to remember that raising my children is a way of fulfilling the Great Commission: to make disciples of Christ. Some of the chapters that touched my heart the most? The Servant Mother ("I was called to give up my rights simply out of my love for Jesus.") and Strong Friend ("If I sow affection, commitment, and encouragement into the lives of my children, chances are I will reap deep, close relationships with them that will last for a lifetime.") The Mission of Motherhood helped me see my children as eternal souls and my home as a mission field.
Reviewed by Jeannie Pederson
It has been a long time since I read a non-fiction book that gripped me the way Parenting did. Perhaps it was because I was in the throes of some deep, heart-issue parenting moments with one of my children. I read it hungrily, pages held open on my kitchen counter with a wooden spoon, applying its principles almost as fast as I read them. If you had asked me before if the gospel drove my parenting, I would have said yes. Now if you ask me, I can explain what that means: that nothing I do is enough. Only God can save my children. As a parent, my job is to continually point them to the glorious truth of His lavish grace in the face of our deep sinfulness. (Read full review.)
Reviewed by Chantel Brankshire
I've shied away from parenting books most of my life because I felt like I was dancing around with a lot of fancy words or "foolproof methods" that I didn't exactly agree with instead of tools to reach the heart of my child from babyhood and onward. But I read Jim and Lynne Jackson's book at the recommendation of friends and found Discipline That Connects to be a refreshing and very different kind of parenting book. Broken down into six sections, it covers four very important messages that we need to convey to our children as we shepherd them. You are safe. You are loved. You are capable. You are responsible. Each section really resonated with my heart, giving me principles that I can use and taylor to my child's unique needs and personality and to build her up into a young woman who will be strong, secure and know how valuable she is to us as her parents and to God as His child as well. I also appreciated the appendix which offered ideas for daily routines and teaching self-motivation and responsibility. I may have just found a parenting book that I can wholeheartedly recommend to others! (Check out their online courses for parents and read a full book review.)
What's the best book you've read on parenting?
I'd love to hear about your favorites.
Photography: JenniMarie Photography