Disclosure:
This post may contain affiliate links which won't change your price but will share a commission.
I grew up on Pilgrim's Progress.
My parents were always reading out loud to us kids. They read us all kinds of books, including beautiful story of Christian's Journey in John Bunyan's Pilgrim's Progress when I was about four years old. I loved it.
Many of the specific allegories may have gone over my four year old head during that first reading, but I caught the point of the story. It was my introduction into Christian's journey–and into my own.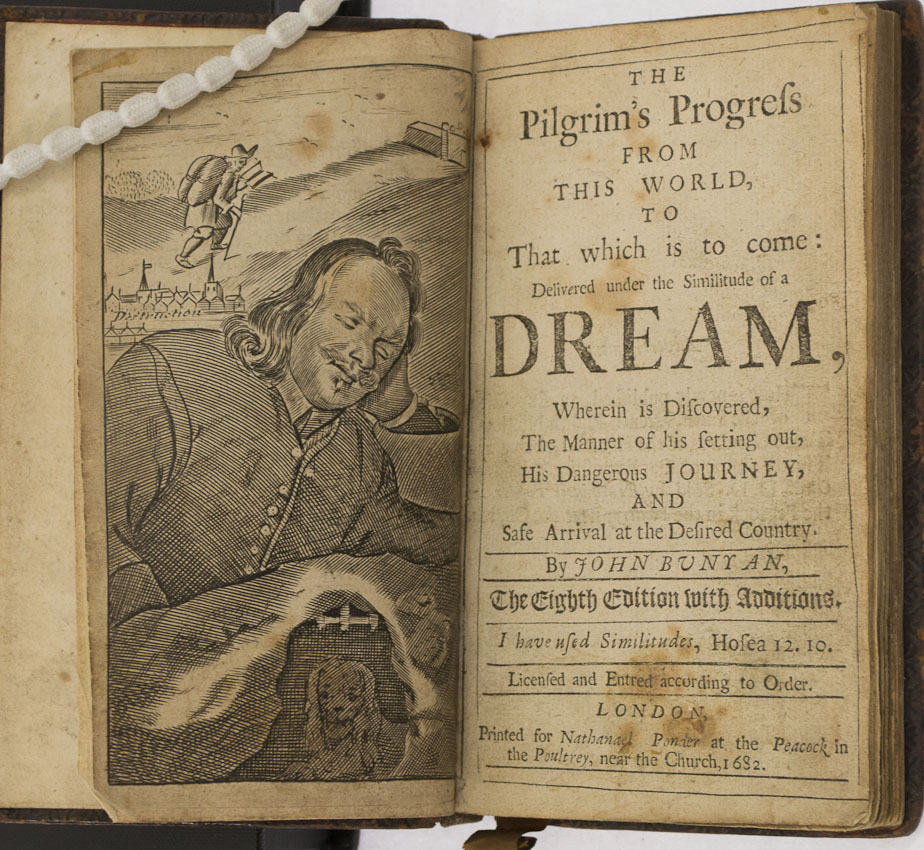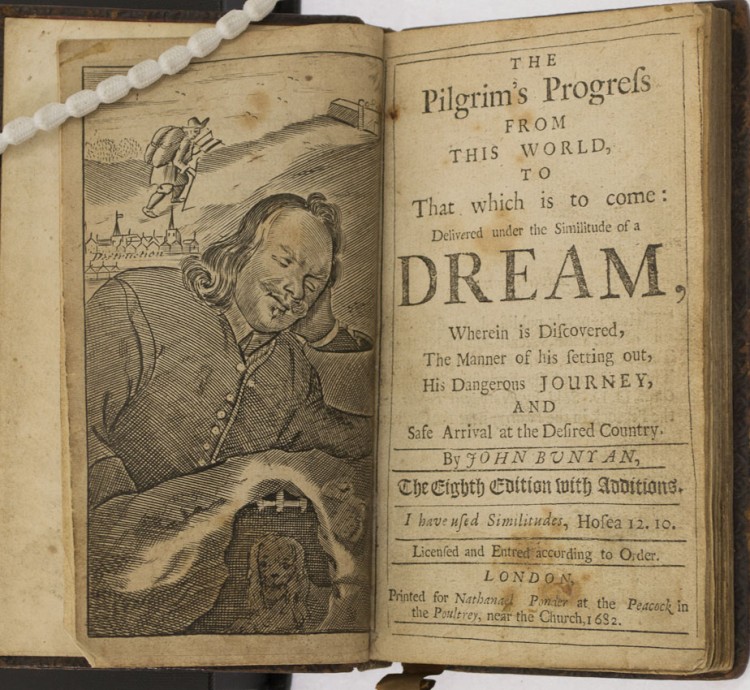 The love for the story and the way that John Bunyan wove lessons into every single part of his book was only deepened when my grandparents gave my brother and I the amplified, audio version of Pilgrim's Progress (available in two parts). We listened to it over and over until we could recite the entire thing by heart. (The Jim Pappas Production we enjoyed may also be downloaded in MP3 format from Orion's Gate, part 1 and part 2.)
And as I grew up with it, it became less of a story and more of a lesson book that affected my thinking and life in many good ways.
Pilgrim's Progress holds one of the most treasured places in my heart. The lessons I took from the story of Christian have often been a bit of a lamp for my feet. I've been inspired. Encouraged. Challenged. And always reminded of where I wanted to go.
From Pilgrim's Progress, I learned about the joy of keeping on the narrow path, even if it was the difficult one. I learned about the danger of detours and about fighting giants, and the key of promise that opens all the locks of the enemy. And each day, I understood the symbols and types presented in the words I heard and read so continually, in their true form more and more. Sometimes, I felt as if I was playing pilgrim, much like the March Girls of Little Women — living each day as a journey, encountering my own giants and valleys, victories and defeats.
And some things never really change. Twenty-some years and counting of reading (and listening to) this beautiful book, and I still find that no matter how often I hear the familiar words, there is always something perfect for where I am right now. I find encouragement to help me fight my personal giants. And even though I've heard it over and over again, tears still come to my eyes as I think of the cross on the skull shaped hill and the One who hung there. Because I've been there.
Pilgrim's Progress continues to inspire and encourage me every time I read it. John Bunyan's little book is one of a few books I consider a must re-read. It is a book that every one who sets out on the journey to the Celestial City should read and re-read to help remind us of where we are going.
If you aren't familiar with olde English literature, it may be a little challenging, but with a dictionary handy, reading the original is well worth the experience
Growing up on Pilgrim's Progress is one of good things about my childhood. If you've never read it, do it now. If you haven't recently, think about pulling out a copy and rereading it again this year.