Practical Resources for Honing the Art and Craft of Writing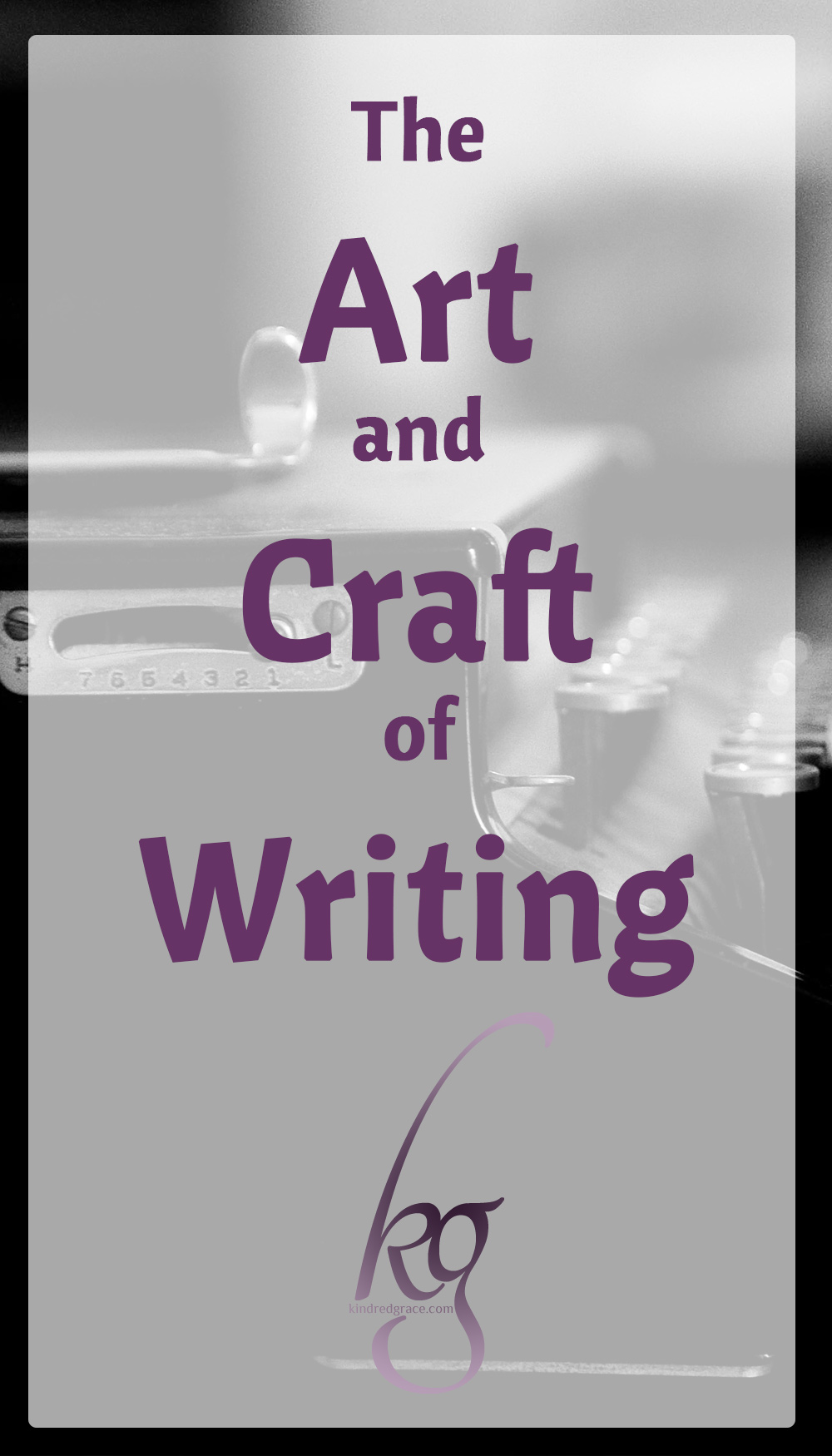 We've compiled here some helpful links on the art of writing a blog post, our favorite resources on the craft of writing, and some of our most popular posts on writing. Whether you're doing your homework before you submit a guest post to Kindred Grace, or you're simply seeking to hone your craft, welcome.
"The world calls them its singers and poets and artists and story-tellers; but they are just people who have never forgotten the way to fairyland."
(The Story Girl by L.M. Montgomery)
How to Write a Blog Post
As an experienced guest author herself, Rachelle Rea Cobb gets right to the heart of the matter when it comes to writing and submitting a guest post. Don't miss How to Write a Guest Post.
Michael Hyatt's overall rules for writing a blog post create a great formula for any blogger. His success proves he knows about the Anatomy of an Effective Blog Post.
The first seven tips on Amy Lynn Andrews' list apply to guest posts as well as your own blog posts. Find out her tips for writing blog posts or online articles stand out.
This FREE ecourse is a favorite of ours. The simple, three-step Sticky Blogging formula is backed by science and will help you write better blog posts that will convert readers into fans. Click here to save your spot in the next class.
How to Write a Book Review
When she reads a blog post about a new book, Jessica Telian doesn't want to read an Amazon-style review. She wants to read Creative Book Reviews.
Tim Challies speaks out of his years of experience writing (very popular) book reviews.
Rachelle Rea Cobb gets practical in what to do–and not to do–in a book review post.
Jonathan Rogers shares an author's perspective on criticism and book reviews.
How to Write
In this post, the Kindred Grace contributors shared down-to-earth advice on writing.
Andrew Peterson gives classic and sound advice on how to improve your writing.
Elisabeth Elliot doesn't mince words when it comes to giving advice. And her rules for writing are some of our favorites.
In this post, Jennifer Dukes Lee gets to the heart of showing, not telling.
Denise J. Hughes talks about story-crafting and the unique aspects of writing personal narrative.
Books for Writers
(This page contains affiliate links. Your clicks and purchases help support Kindred Grace at no extra charge to you.)
"Reading books specifically dedicated to the writing craft can be powerful motivation, inspiration, and education," says Danielle, as she shares her favorite books for writers.
In this post, Elisabeth shares lessons she's learned about the art and craft of writing–from books written by novelists.
Rachelle lists five books for fiction writers that will help you hone your talent, through all the many steps of writing stories–fiction and non-fiction.
Denise J. Hughes shares the top five reasons why every serious writer should read at least a few classics each year.
More Books for Writers
More Resources for Writers
Much can be learned from listening in as successful authors speak of their craft. Read the author interviews and guest posts featured here on Kindred Grace.