How to Submit a Guest Post to Kindred Grace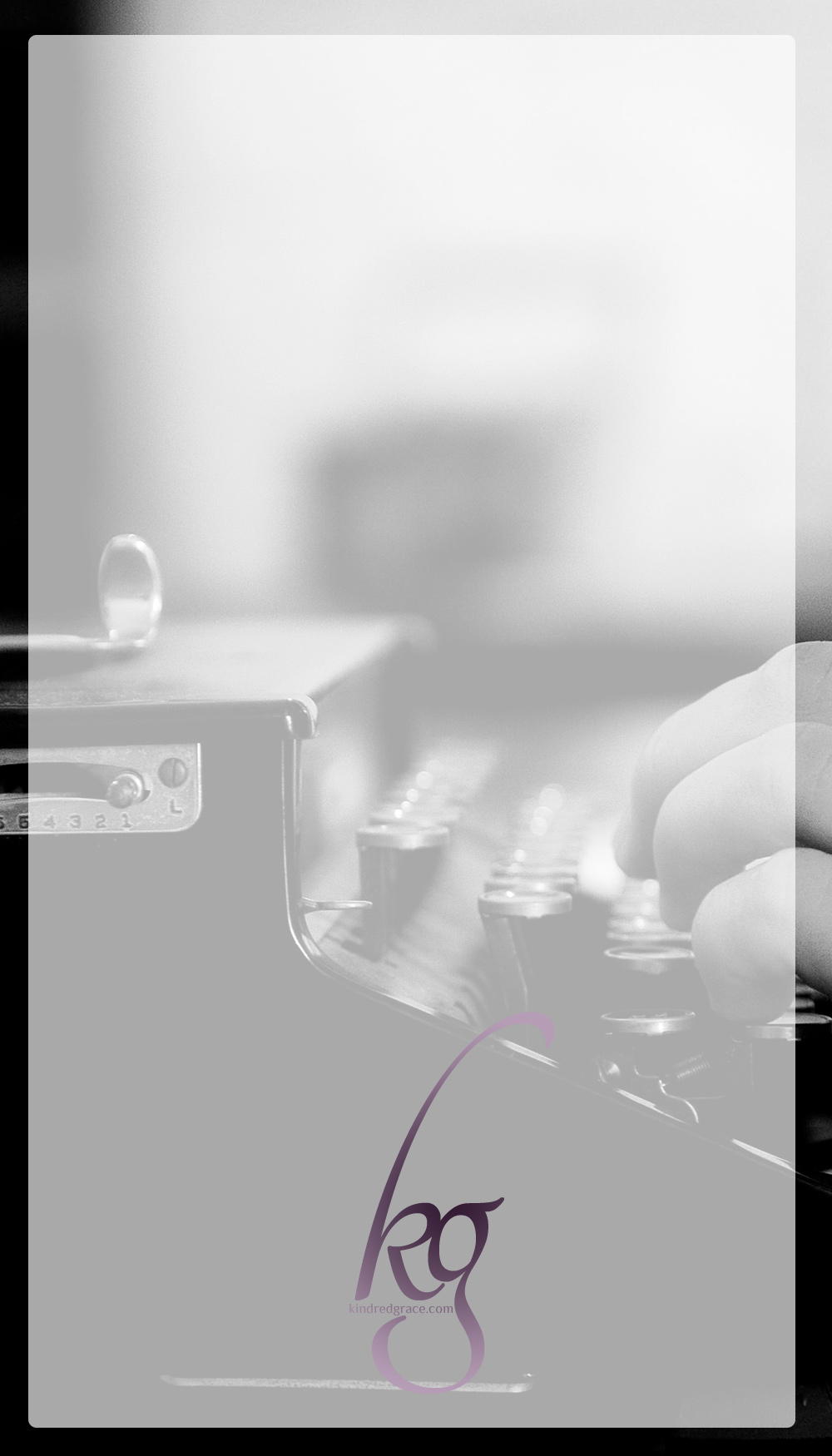 Thank you for your interest in writing for Kindred Grace! This page contains everything you need to know about submitting a guest post for consideration.
We are grateful that God continues to direct the right people with the right words to the ministry. That could include you! Thank you for prayerfully considering offering your words as inspiration to our readers.
Please feel free to contact us if you have any further questions. Thank you!
Gretchen Louise
(Editor in Chief)
---
Get to Know Kindred Grace:
Before you submit a post, you might find it helpful to read our guiding principles and find out a bit more about us.
---
Submission Agreement:
By submitting a guest post to Kindred Grace you are agreeing that:
The post is your original work.
The post has not been published anywhere else online.
You retain the ownership, authorship, and copyright of your post.
You grant Kindred Grace exclusive online publishing rights for your post.
You will not submit the post for republication anywhere else online while it remains at kindredgrace.com.

You will not allow republication of your post anywhere else online while it remains at kindredgrace.com.
You will not republish the post on your own blog or website while it remains at kindredgrace.com.
Writing Guidelines:
Jesus taught through stories; we like to use the same approach at Kindred Grace.
Please use a friendly, conversational, first-person tone–encouraging mentor, not condescending preacher.
Show, don't tell. Use strong verbs and descriptive words rather than cliques.
"Let your conversation be always full of grace, seasoned with salt…" (Colossians 4:6)
Feel free to include supporting Scriptural references as well as quotations from authors or speakers.
Provide an encouraging conclusion for the reader to take with them.
Please use discretion when mentioning titles of books, movies, and music.
Consider including a closing question to provoke discussion.
---
How to Submit a Guest Post to Kindred Grace
The Ws of submitting a post.
What
Your original work of 800-1600 words, that has not been published anywhere else online.
Where
Submit via email to [email protected]
When
You will be notified within 4 to 6 weeks if your post will be published on Kindred Grace. If it is accepted, the piece may be held for a few months in order to optimize timing of its publication.
Who
Please include with your submission your byline and any biographical information as you would like it to appear in the published post.
Your name as you wish it to appear in the byline.
A brief bio (optional).
A headshot (optional).
Your blog/website address (optional).
Select social media profile URLs (optional).
A contact email if you wish it to be published (optional).
How
Please send the text of your submission in one of the following formats:
Microsoft Word file
Google Drive document
formatted HTML
the body of an email
plain text file
(Please note that we can not accept submissions in the form of Pages or PDF files.)
---
Frequently Asked Questions
How soon will I find out if you will publish my post?
You will be notified within 4 to 6 weeks if we plan to use your article. If you have not heard back from us within one month of your submission, please feel free to email us again and double check that it was received.
Will you edit my submission?
We reserve the right to edit submissions for content, space, and clarity. If we make any more than slight editorial changes, we will get your approval on the final draft.
May I republish my post elsewhere?
By submitting your post to Kindred Grace, you agree to give us exclusive rights to the online publication of your post (see above). That is because search engines like Google view content duplicated between sites as plagiarized content. Republication of your post on your own blog or another blog could potentially damage the online reputation and SEO of not only Kindred Grace, but any site republishing your post. If someone inquires about republishing your post, please direct them to our Policies page.
How shall I link to my Kindred Grace guest post from my own blog?
Thank you for being willing to bring your blog's community over to Kindred Grace for the day! You may simply create a post with a different title and a summary or brief excerpt (approximately 100-200 words), linking to your post at Kindred Grace. Or, you can write a post on a similar theme and invite readers to visit you at Kindred Grace to read more. Please use a different post title and keep the content unique in both posts. Thank you!
---
Want to polish your blogging skills?
We at Kindred Grace highly recommend you take the FREE Sticky Blogging ecourse. Click here to save your spot in the next class.
Want to learn more about the art and craft of writing?
We've compiled some of our very favorite books and resources on writing, just for you! Click here to peruse our favorite resources.