When I was in second grade, my mom would never have guessed that I'd grow up to be a writer. I cried more tears over my second grade A Beka Language Arts book than any other schoolbook except Saxon Math. Drawing lines and putting parts of sentences above, below, and beside was supposed to help me learn what? Architects drew diagrams—not second graders! Write a story about the octopus pictured on the page? That was silly. Who had anything to write about an octopus?
I still can't diagram a sentence, but I can tell you if a sentence has a misdirected modifier. (I s'pose I'll be teaching second grade soon—likely I'll learn diagramming then!) And I faithfully spend five minutes each Friday honing my writing skills by composing a post based on a prompt alone. (I've yet to tackle the octopus subject in any writing project, though.)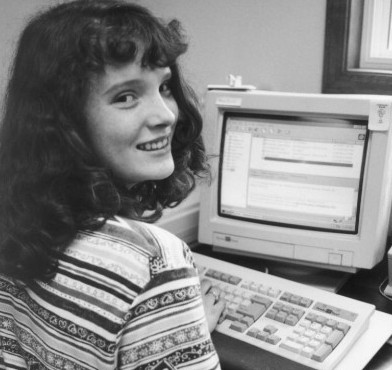 Because somehow, between second grade and high school graduation, I learned more than just how to write a sentence: I learned that my writing could be put to a purpose.
At age sixteen ("and a half"), I was privileged to share a bit about my writing at a Christian writer's conference. I told them about my love of reading, and how that led to a love of writing. But then I told them why I wrote: "My purpose for writing is to encourage my sisters in Christ…encouraging others in living differently for Jesus."
When I write, I feel God's pleasure. The paraphrase of Eric Liddell's words in "Chariots of Fire" became my own.
I wrote to figure out what I thought and believed. I wrote to put my heart on paper and mail it to the man I loved.
I wrote to bring a smile or a bit of encouragement to a friend. I wrote because I had to write.
And through all the years since then, not much has changed.
I'm still writing to figure out what I believe. I still have to write.
But I don't have to mail my words to my love any more—we share a mailbox.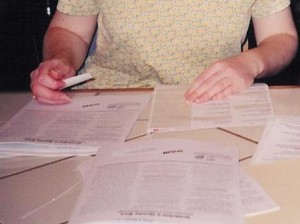 And the rest of my words can be read by a few more than in the days when I took pages to the local print shop and then stuck them with postage stamps and mailing labels.
Sometimes, that makes it easy to get overwhelmed—there's a vast sea of words out there these days. Why write when so many others have already said the same thing so much better? Why write when I most likely won't ever be published in the black and white pages of a book? Why write when I could—should—be doing so many other things?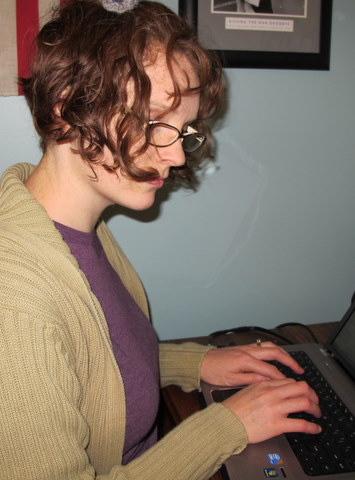 Because when I write, I feel God's pleasure. When I write, I can bring Him glory.
Having children has given my writing even more purpose than before. I still write to encourage my sisters in Christ. I still write to let others know that they aren't alone. But I also write to chronicle the "memorial stones" of God's faithfulness, to pass on the tales of His goodness to the next generation.
I like to say I write for God, for the grandmas, and for my girls. But if someone else, too, finds encouragement in my words? All glory to Him! His pleasure, His praise is the purpose for which I write.