To Joey, With Love: A Movie Review
Disclosure: This post contains affiliate links which won't change your price.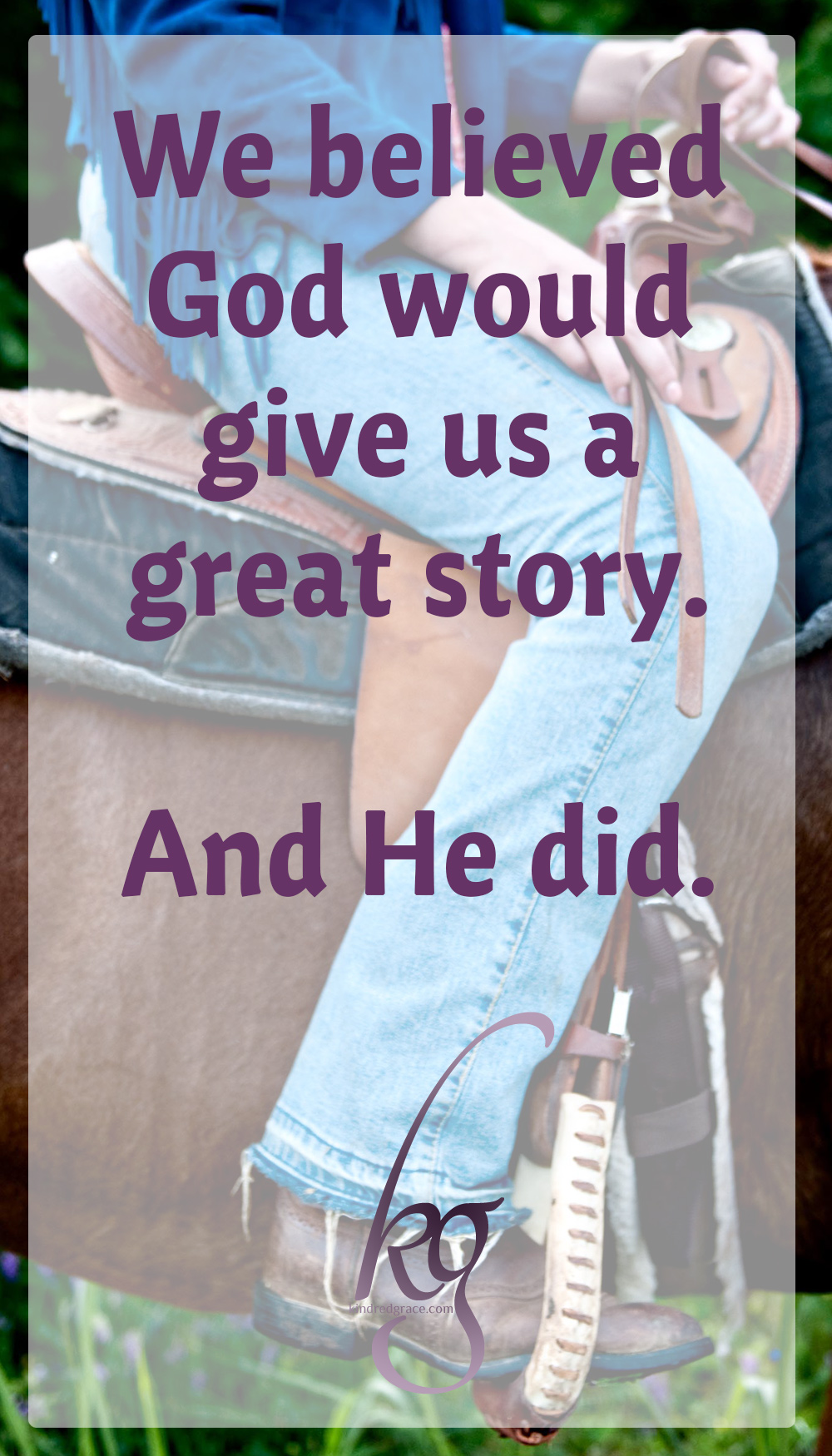 About four years ago, Joey and Rory Feek, a Country and bluegrass duo – and real-life husband and wife – were set to film a music video at their farmhouse in Tennessee. But last minute, someone made an unexpected decision: Rory was not going to sing in the video.
The song they were filming was a simple ballad, written by their close friend about caring for her ailing mother. But in this rendition, Joey would play the part of the ailing one, singing to her silent husband, and reassuring him that he would be able to go on, even after she was gone. Filming the video brought them both to tears.
In May 2014, it became their reality when Joey was diagnosed with cervical cancer.
When Joey + Rory came across my radar for the first time about three or four years ago, I was smitten. I like me just a smidge of Country music, and theirs fell firmly in that thin slice. Rory calls it "the Country kind of Country music." It tells a story. It's full of banter, humor, and love for the little, simple things of life that are important to all of us. But Joey and Rory themselves were the most attractive thing about their music: their evident love and friendship with one another just drew me right in as they sang.
It's hard to put into words the winsome humility, realness, and deep faith I saw blossom in their lives as I watched their tragedy unfold through their music and through Rory's blog, "This Life I Live".
It was a story that captured the attention of the Country music world as well. In November 2015, a number of Country artists, including Dolly Parton, Reba McEntire, Brooks and Dunn, Sara Evans and Rascal Flatts joined in sending video greetings to Joey. Many mentioned that they were praying along with the couple's request: "for a miracle, and even more, for peace with God's decision."
Asked why people were responding to their story, Rory replied, "I don't really know. I think that maybe, like me, they rarely get to see a beautiful love story – even if it's tragic. Sometimes the most beautiful things happen in the midst of tragedy."
Joey had three desires: to complete an album of hymns, and to be present for Christmas and their daughter Indiana's second birthday in February. God granted all three desires.
This March, Joey died at age 40. She and Rory had been married for 13 years.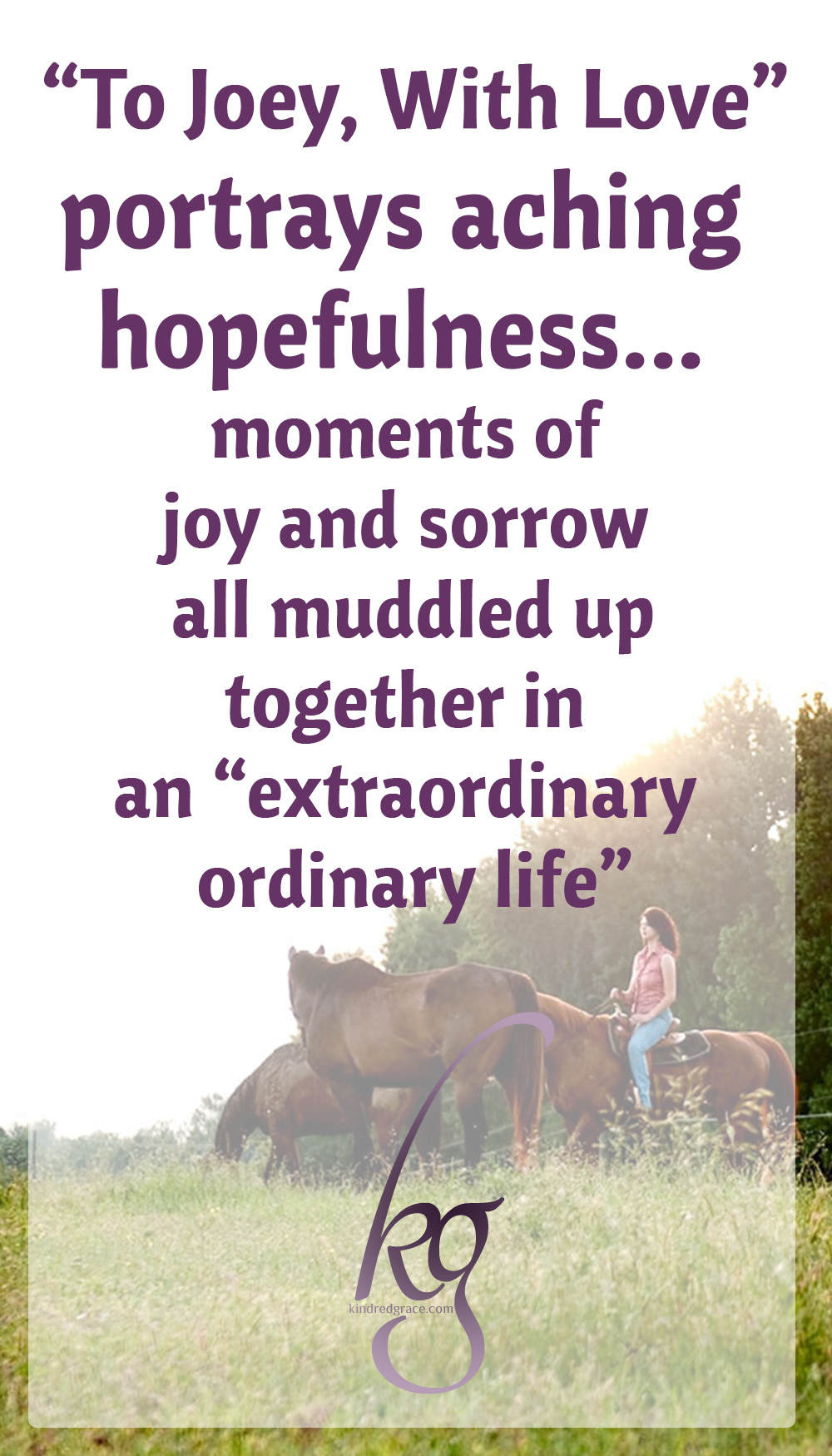 At a time when America is undergoing so much heartache as a nation, I'm comforted to know that God has not left us without witnesses to His goodness – and one of those witnesses is the story Joey and Rory Feek have been living in the eyes of the world. I'm so grateful that they have openly credited their sense of hope to God Himself.
"Joey and I both have always had a really childlike faith," Rory said in an interview of the Today show in September. "We don't even understand how it works. We just put our faith in God, and somehow He makes it okay even when it's not okay."
In the last two and a half years of Joey's life, Rory, a talented filmmaker, had been recording the everyday happinesses that he, Rory, and their little daughter Indiana had enjoyed. That footage became an incredible gift to him, one he decided to turn into a feature-length film and share with others. Having followed their story and prayed for Joey, I jumped at the opportunity to review the film.
As my friend Gretchen Louise points out, this is not a reenactment. It's not a Hallmark movie, either. It is beautiful: each homemade scene framed with an artistic eye and professionally edited, set in a historic farmhouse surrounded by idyllic green fields. But it's their story, filmed before they knew what the outcome would be. In the aching hopefulness it portrays, moments of joy and sorrow are all muddled up together in what Rory rightly calls an "extraordinary ordinary life" — punctuated with snatches of Joey's own songs.
It's not every day that I watch a movie already knowing how it will end. But when I blocked out ninety minutes to sit in my lamplit living room with a laptop and preview "To Joey, With Love," I was pretty sure I'd cry.
That's why Rory's words at the beginning of the film captured my attention:
"We believed God would give us a great story…

And He did."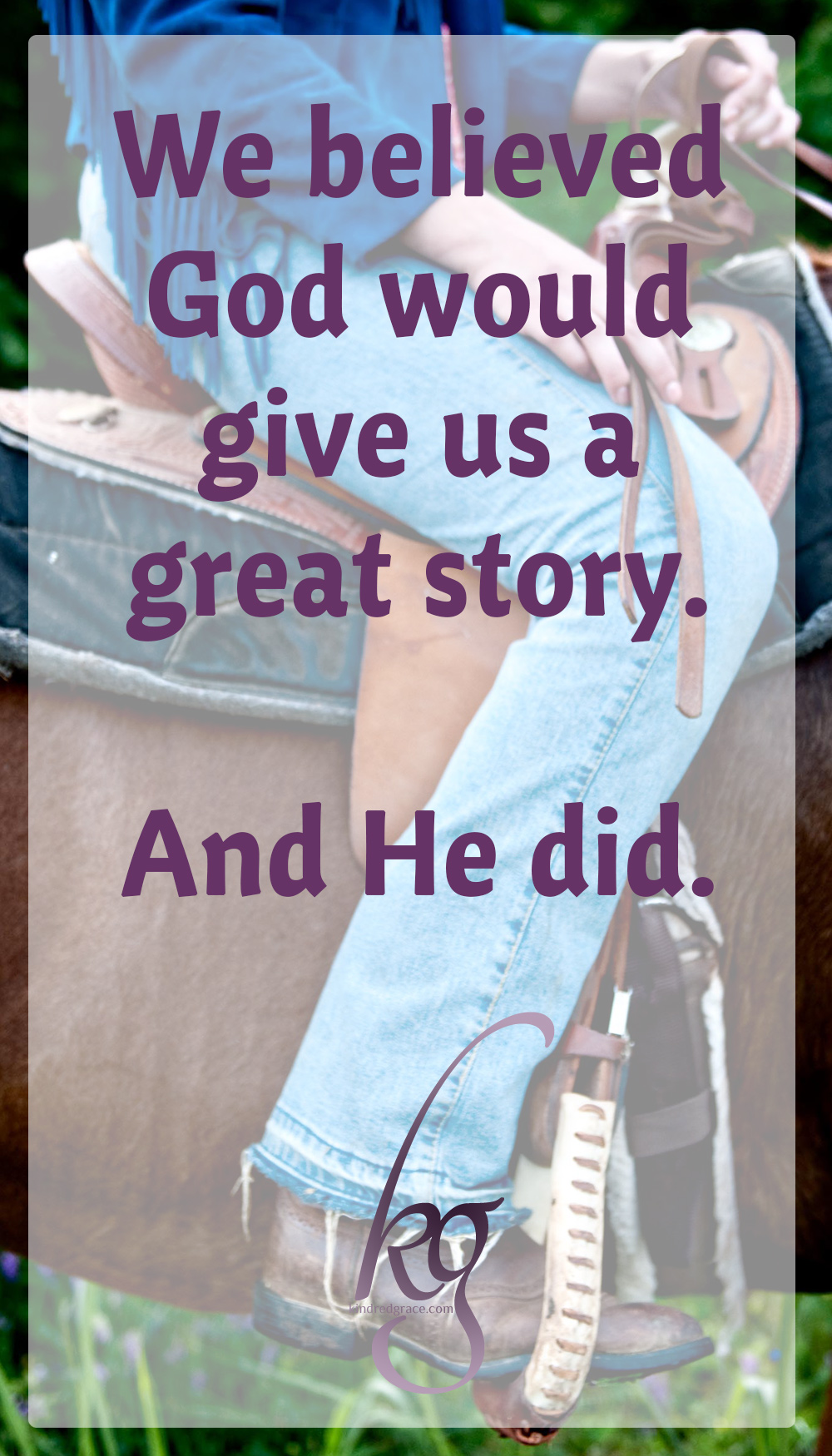 Let us know in the comments: is there a true story that has brought you hope?
And if you'd like to learn more about Joey and Rory, check out their love story here at Kindred Grace, and keep your eyes open for Rory's book, This Life I Live: One Man's Extraordinary, Ordinary Life and the Woman Who Changed It Forever, which comes out on Valentine's Day.
We were honored to be able to give away a copy of "To Joey, With Love."
Disclosure: Please note that I received a free advance review copy and an online screening of this film. However, the opinions are all mine!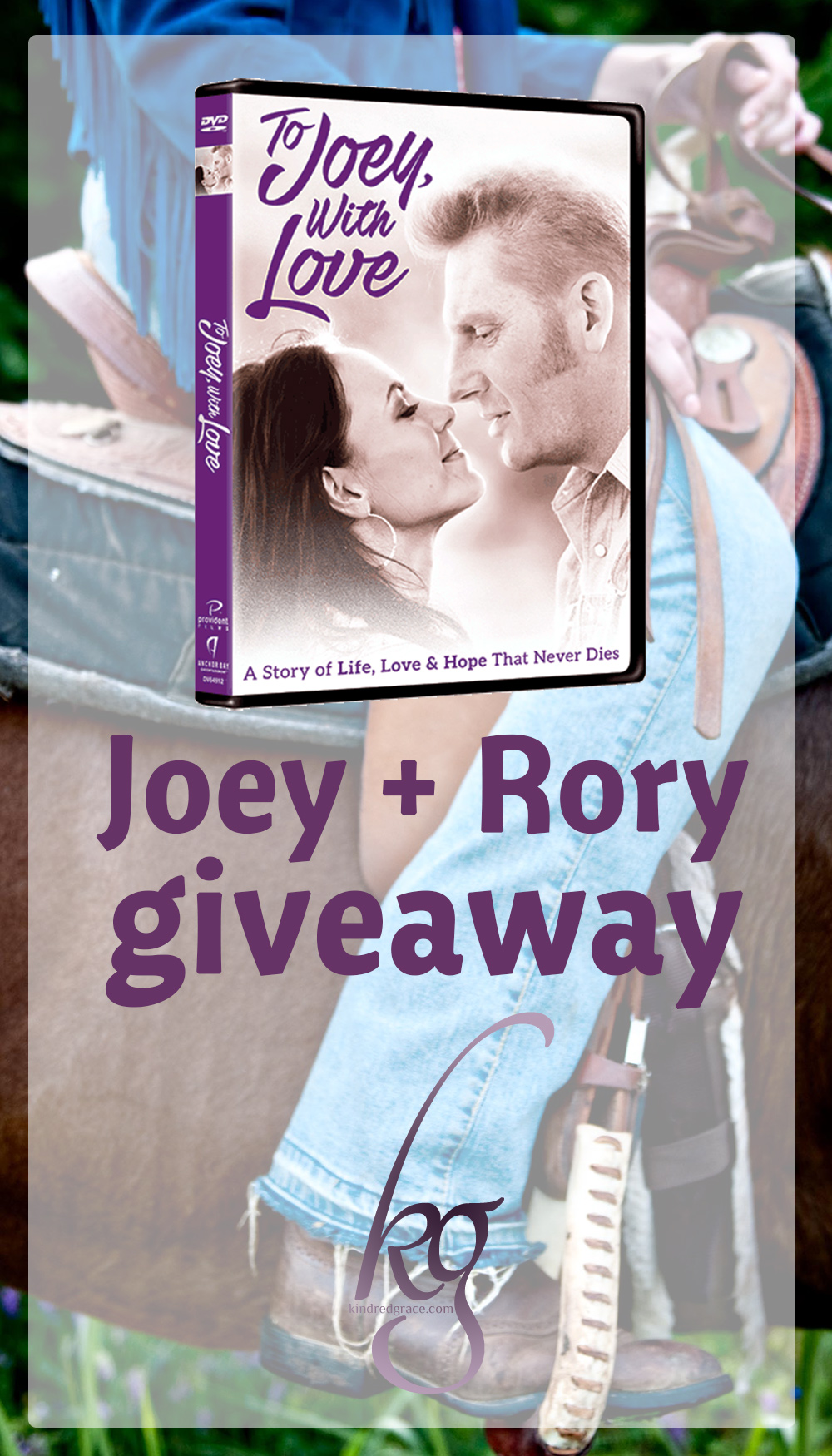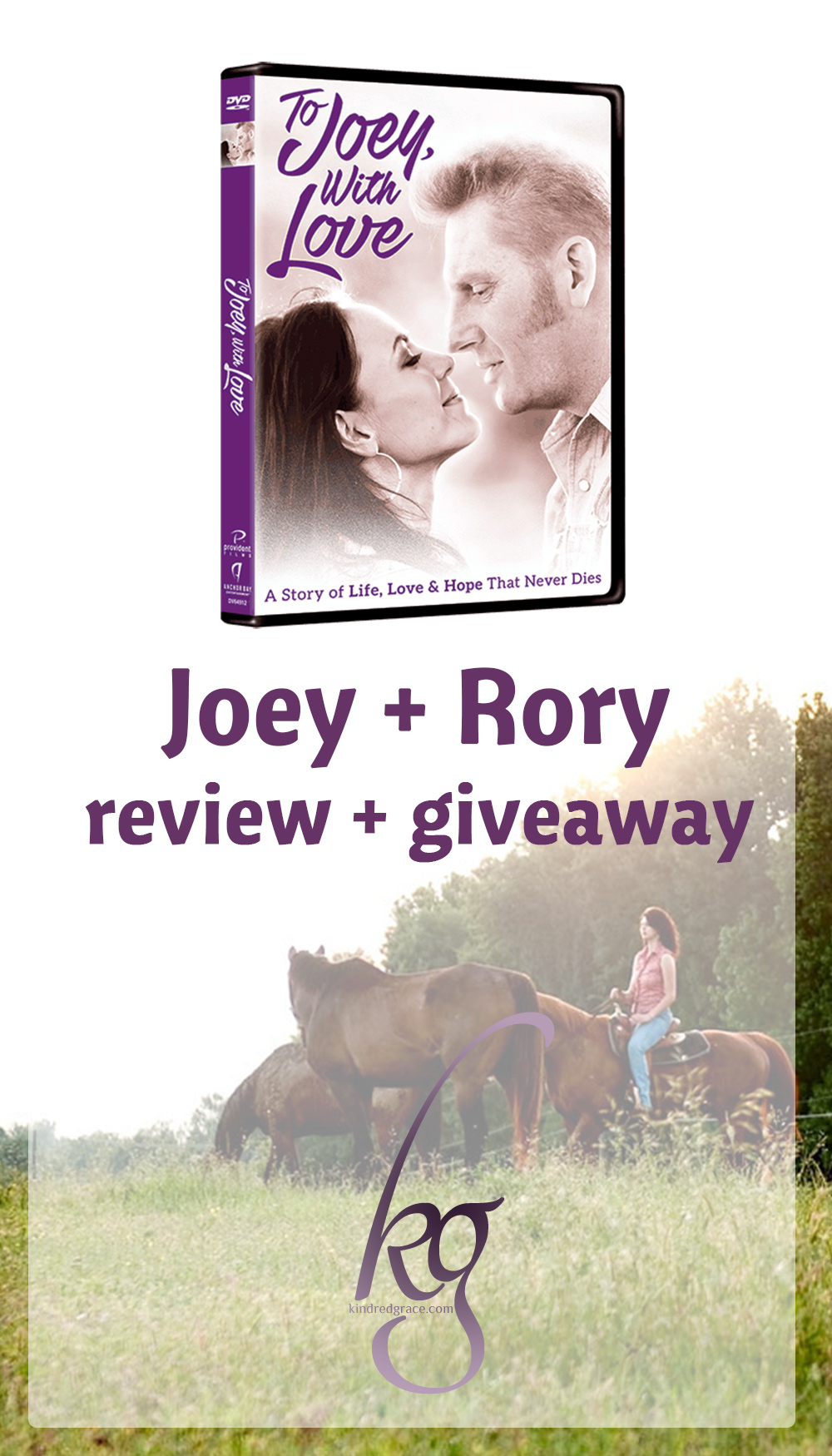 Photography: JenniMarie Photography