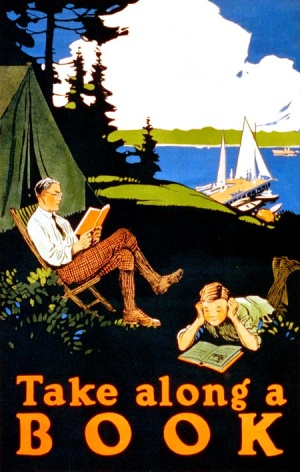 March.  Sometimes it comes "in like a lion and out like a lamb."  But no matter what the weather was like in your corner of the world, here at ylcf.org March came in and out with books! 
We talked about old books and new books.  Little-known titles and best-sellers. 
You shared stories of your own libraries.  You told us about your favorite stories (and it's not too late—link up to your own reviews through Wednesday).
You even helped a missionary to Africa choose downloads for her Kindle—264 of them, to be exact!  (Click here to find out more about Jennifer's free book downloads and how her Kindle is making its way to Africa.)
My favorite part of the March of Books was the photographic glimpse into each of your personal libraries.  It's been inspiring to me as I arrange our library here at the Little Pink House.  (One shelf down, many more to go!)
Thank you so much for your participation.  We just might have to make the March of Books an annual tradition here at ylcf.org. 
In the meantime, take along a book…
painting by Magnus Norstad from the Library of Congress
click here to read the history of the image