the story of Tracy & Anthony Friesen
We ended up messaging back and forth for the next month, talking about all of the deeply personal, serious things that had so shaped our attitudes and lives, things like his cancer experience and my experience with Dan, and matters of healing and faith, and my arthritis, and depression and purpose.
"The Bible tells us that Jesus is the Word made flesh. I like to think that, in a small way, each of us is also the Word made flesh; that each of us has a story in which the kindness of God is made visible to the world. Think how clear His kindness is in your salvation story. And when you listen to the salvation stories of others, don't you see how unique is the way He captures each of our hearts?"
(Elisabeth in "His Love Stories" at Boundless.org)
Looking for more love stories?
Visit the love story collection, find love stories in print, or browse more love stories in the same category as Tracy & Anthony Friesen's: Love After Loss.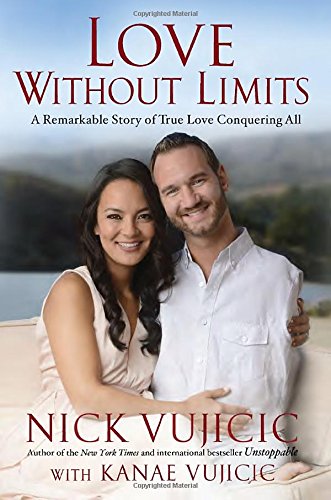 It Doesn't Take a Perfect Person to Find a Perfect Love    Even though he was born without arms or legs, Nick Vujicic created a "ridiculously good life." But after dating disappointments and a failed relationship, he reached his mid-twenties worried that he would never find a woman to love…
Find on Amazon