Disclosure: This post contains affiliate links which won't change your price.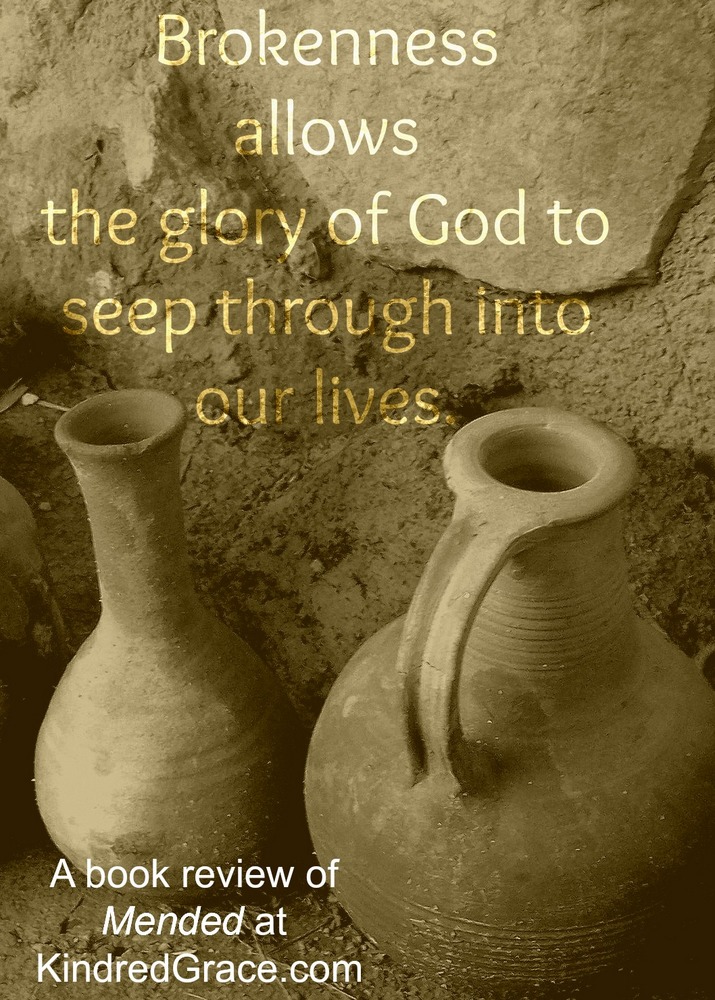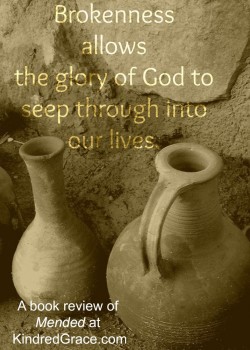 Angie Smith didn't set out to become a writer. Her blog, Bring the Rain, was begun as a way to keep family and friends up-to-date with the arrival of her fourth daughter, who was diagnosed as "incompatible with life." Audrey Caroline lived a lifetime of just a few hours, but her mama kept right on writing about her, about their Savior, and about "the sacred dance of grief and joy."
Audrey's story became a book, I Will Carry You, and that book led to three more: What Women Fear, Mended, and a new children's book, Audrey Bunny.
Angie says:
If we are called to suffer in the name of Jesus, we bear scars as well. He doesn't hide them when trouble has passed, but rather He allows our paths to cross with those who want to touch them, to believe in them, to fall into the arms of the one who allowed them to be inflicted.

This is why I write to you all.
Mended: Pieces of a Life Made Whole is all about the brokenness left by suffering, and the way it allows the glory of God to seep through into our lives, and the lives of those around us. The book is a collection of Angie's more devotional blog posts, polished, updated, and gathered into one place. But if you're worried that this is a typical devotional book, it's not. It is full of real life, of stories. Each chapter is a little gem that can be read alone, or as part of the whole: never pretentious or preachy, just something true and lovely to ponder on.
As much as I appreciate ebooks, living overseas as I do, this is a book to have in hard copy — to leave by your bedside or tuck into your backpack — for dipping into in a sad or simply thoughtful time. Mended reminds me of another favorite, Elisabeth Elliot's Keep a Quiet Heart, in its voice, that of a friend, and in its ability to help me still my heart, and I imagine myself returning to it again and again.
Giveaway
I'm honored to be able to host a giveaway for this book. Just use the entry form below for a chance to get your own copy of Mended.