3 Tips to Make Friends as an Introvert
Disclosure: This post contains affiliate links which won't change your price.
The fact that I'm an introvert isn't something that took me by surprise. I've always had tell-tale characteristics, like being an avid reader, having an active imagination and thought life, and preferring a small friend group. But for many people, the discovery that they are introverted is a surprise. Luckily, this surprise can help make sense of seeming anomalies in life.
Ever wondered why you hate horror movies?
Do you feel like your brain is running a mile a minute?
Did you love academics and secretly know you were a little nerdy?
Do you need space to just get away and recharge?
Would you rather listen than speak?
Introversion can help connect the dots.
I Like People Too: A Field Guide for Introverts is an eBook I wrote after spending several months researching and teaching a class about introversion. It is chock full of stories and strategies to help introverts manage their energy. You see, when introverts are surrounded by people or in new surroundings, energy flows out of them (sometimes to the point where they feel "drained"). On the other hand, a crowd of people fills extroverts with energy.

I'm excited to share three simple ways to help you build friendships as an introvert.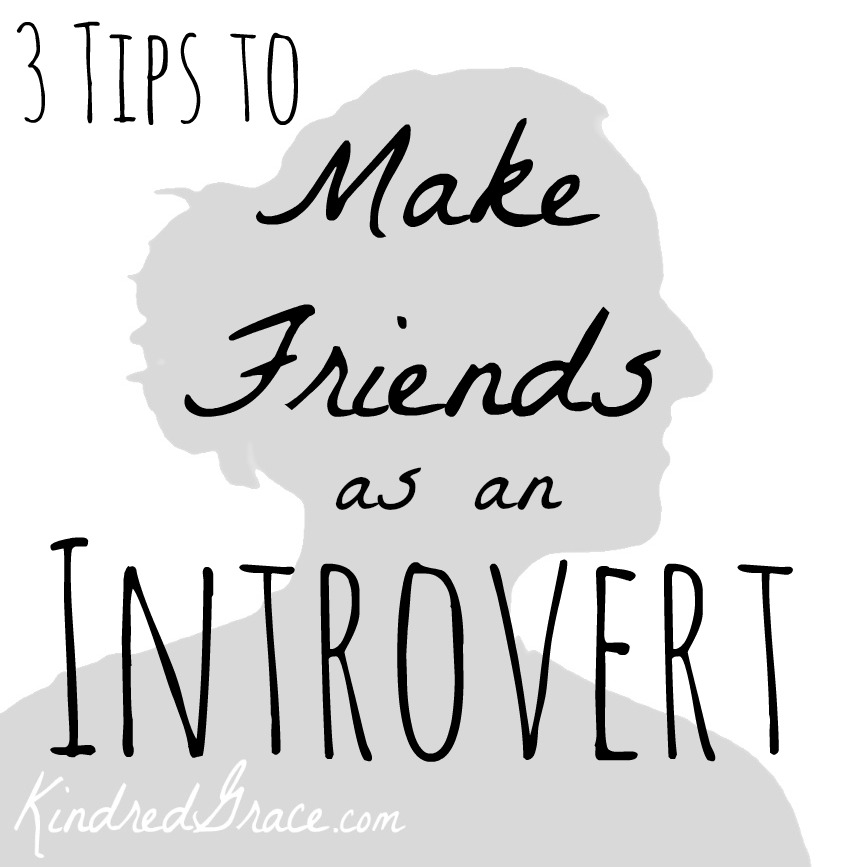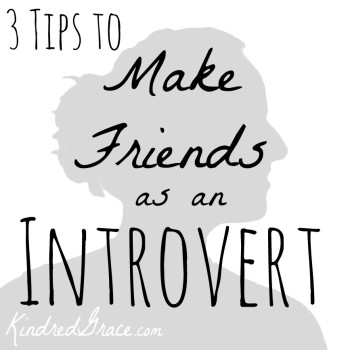 1. Go Deep instead of Wide.
Everyone, extrovert or introvert, has a limited amount of time and energy to give. Introverts prefer to spend energy on their nearest and dearest. If you are looking to build new friendships, don't spread yourself too thin. In a culture of comparing Twitter number followers and Facebook friends, go against the flow and experience the value of having fewer, authentic friendships.
I have deliberately chosen to follow a limited number of people online, because then I can really feel connected with them as individuals. Sometimes I am tempted to follow all the people, but I know that doesn't work for me because I just can't keep up. Sometimes, less really is more.
2. Encourage Meaningful Conversation.
Introverts can feel lonely even when people are all around them. Loneliness for introverts comes from a lack of meaningful conversation. If you feel disconnected from your friends, try steering the conversation from surface-level to something that is more genuine. One of the best ways to do this is by asking questions that start with "why."
Recently, I attended a conference. If you've ever been to any big kind of social event, you know that it is easy to feel overwhelmed. So, I stuck with #1 — and made sure to meet with the people I already "knew" online. Then I deliberately tried to quickly move a conversation from small talk to a topic that we both were genuinely passionate about. This helped me to solidify friendships, instead of spending the whole conference networking with strangers.
3. Give it Time and Vulnerability.
When you are working to create friendships, the recipe always includes a willingness to share your time and vulnerable spots. When my husband and I first joined a small group within our church family, there was certainly an awkward period. We didn't know one another well, and it would have been more comfortable to just stay home on those Wednesday nights.
But my husband and I agreed to two things that allowed these five couples to become some of our dearest friends. (I think these work in all friendship situations.) First, we decided that going to our small group was a priority. We chose to give these strangers two hours of our time every week, live life together, and believe that friendship would grow. Part of making friends is just showing up.
Second, we deliberately chose to be vulnerable even when it was scary. To sustain a friendship, you have to share bits of yourself. The depth of the friendship is directly related to the depth you are willing to share. During the three years we have been in this group, we have discussed the topics of sex, money, and marriage. We had to trust the other couples with our story and be a trustworthy and safe place for them in return. And that created a true bond between us.
Want more ideas?
This post is built on a chapter about creating genuine community from my eBook, I Like People Too: A Field Guide for Introverts. Plus, you will find ten other chapters to explore. The book will help you pinpoint your strengths, and learn how to use them effectively in your community, your work, and when attending social events.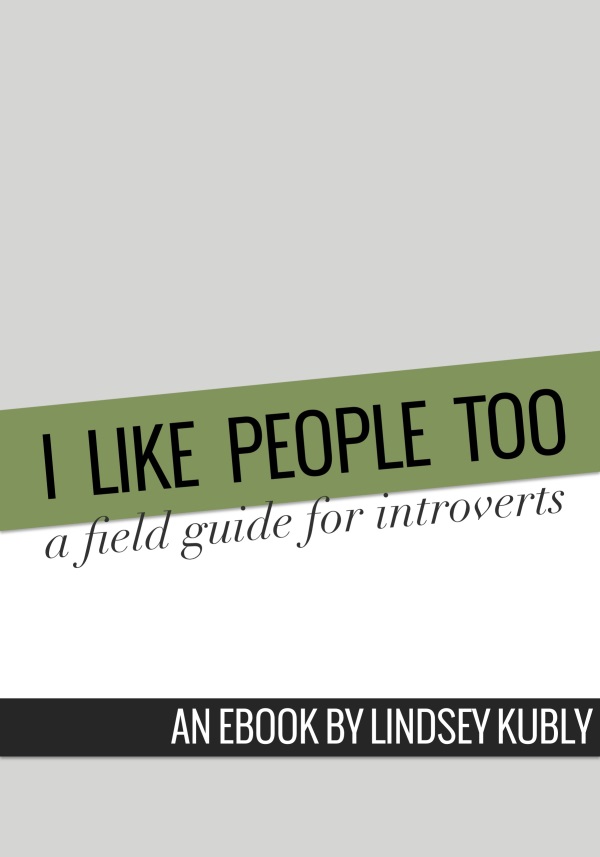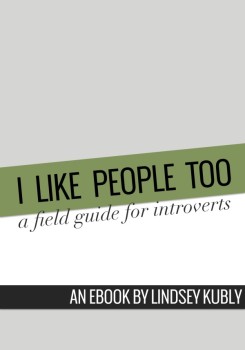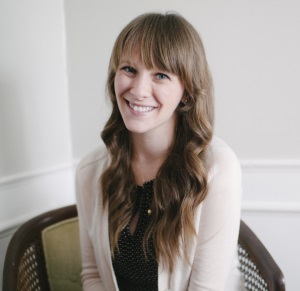 Lindsey Kubly is an introvert learning the influence of her quieter voice. While writing I Like People Too, she drew upon her degree in biology, her lifelong love of reading and storytelling, and her passion for encouraging others. One of her biggest pleasures is reflecting on life and experimenting with simple strategies to inspire growth and freedom. Find her stories of marriage, motherhood, and introversion on her blog.