How to Love Your Pastor's Wife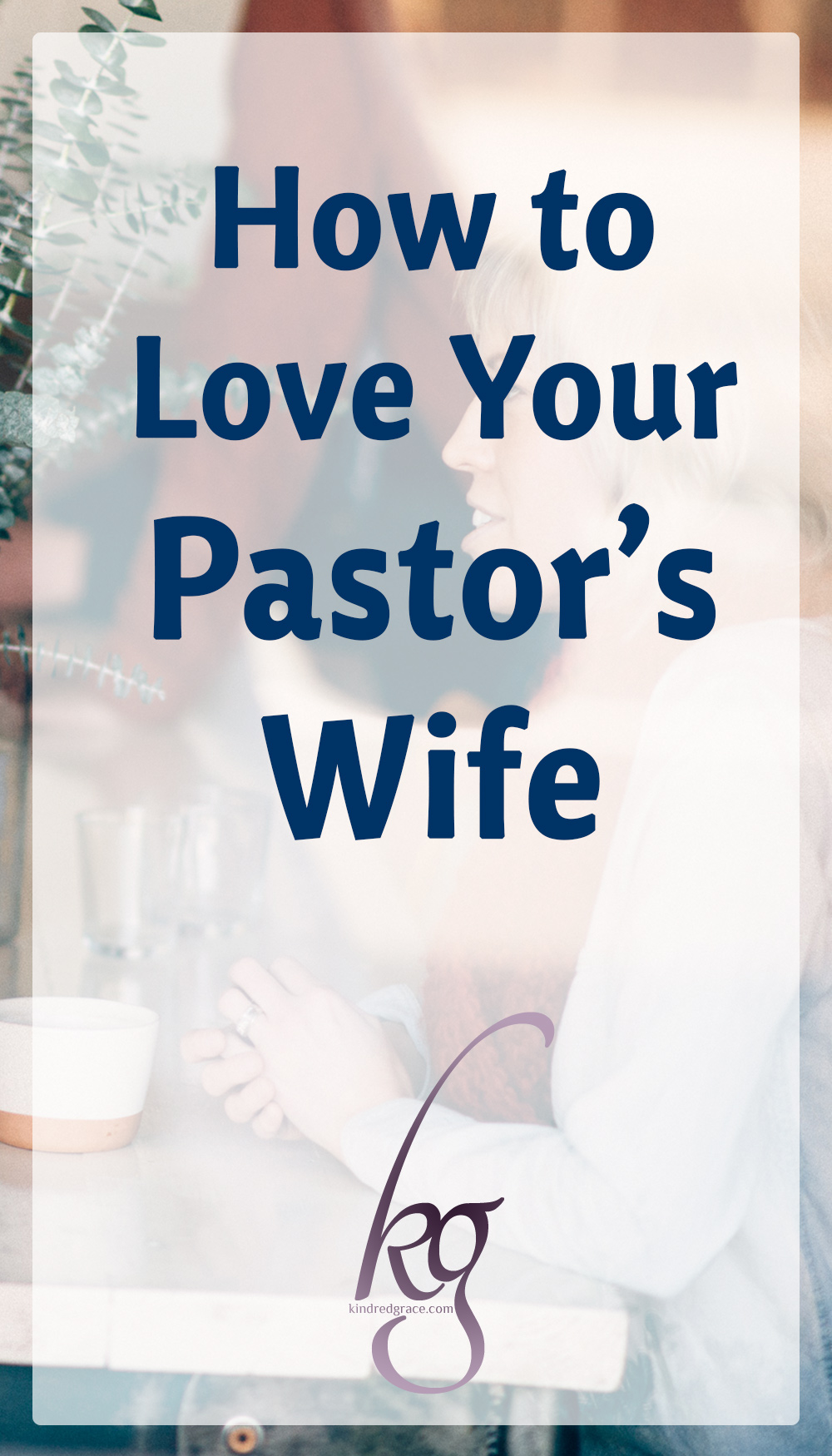 As wives, each of us have unique joys and challenges which God has lovingly allowed into our lives for our good (James 1:2-4) and His glory as we live life with our husbands. Some issues are the same across the board and others vary depending on our husband's profession. If several of us got together, I am sure it would not take us long to compile a long list of the hard things we each face based on what our husband's job.
Pastor's wives are no different than any other wife — they face moments of joy and moments of pain just like any of us.
In my eleven years as a pastor's wife I can testify to the many challenges. Often, the heart of a pastor's wife aches as she has to stand silently by and watch the sheep bite their shepherd (her dear husband) through gossip, personal attacks, demanding their own way above God's Word, and sadly, much more. Daily she must sift through the expectations of others to find God's plan for her. Once again, we could compile a long list of the unique challenges the pastors' wives among us face on a regular basis. While this all sounds quite depressing, let me assure you that there is hope! First of all their identity is not in their role as pastors' wives, but in Christ alone (Ephesians 2:13). Second of all, God has called us to love, encourage, and carry one another's burdens (Romans 12:9-13).
This means we each can be a means of grace to our pastor's wife by loving her.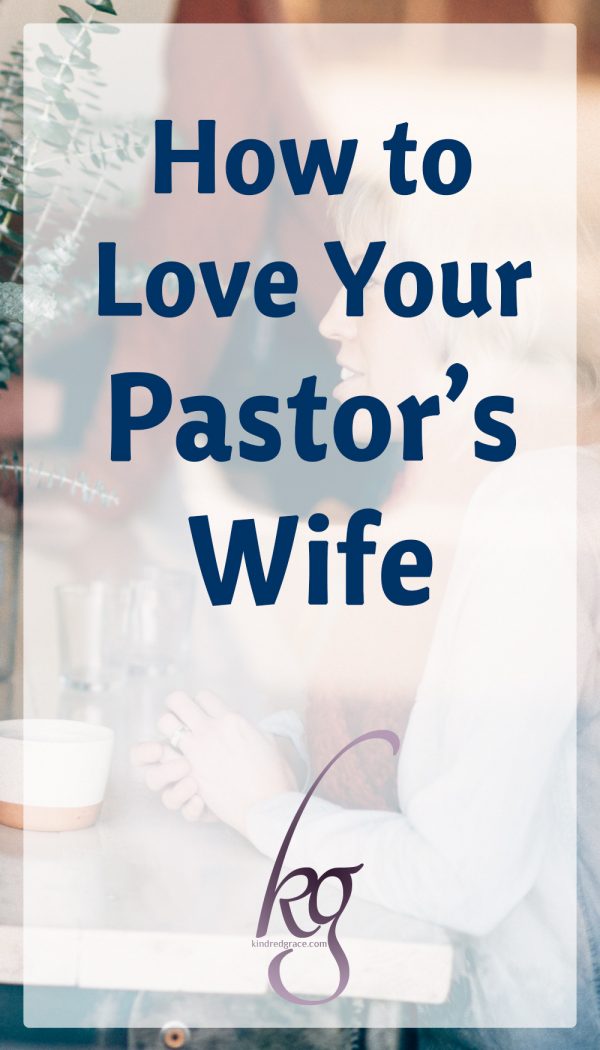 While I could give you a list titled "Top Five Ways to Love Your Pastor's Wife", I would rather take you to the heart of loving her — and that is found in 1 Corinthians 13:4-8 (ESV):
Love is patient and kind; love does not envy or boast; it is not arrogant or rude. It does not insist on its own way; it is not irritable or resentful; it does not rejoice at wrongdoing, but rejoices with the truth. Love bears all things, believes all things, hopes all things, endures all things. Love never ends.
Love, according to this passage, is an action. It is the act of being patient, being kind when she is not, being humble even when you just know you are right…and when you know you are not. The list goes on and on.
Your feelings towards your pastor's wife may change based on the circumstance, but your love — your actions — towards her should be the active choice to apply 1 Corinthians even when you don't feel like it and even when she may be hard for you to love.
It is easy to read this and understand the concept, but many times the struggle comes when we try to live it out. We grasp for a picture of what this looks like in real life. Here is a small glimpse of what loving your pastor's wife could look like.
1 Corinthians 13 for Loving Your Pastor's Wife
Love is patient with her when she does not respond to your text, phone call, or email right in the amount of time you think it should take.
Love is kind even when she does something that offends you or says something that hurts you.
Loves does not envy her life which may often look "perfect" or "super spiritual" to those who don't live it.
Love does not boast about time spent with her or her family, nor about what good friends you are with her, so that she is not put into an awkward position in her relationships with others.
Love is not arrogant, but open to her speaking God's Word into your life even when you don't think you need it or even if she is younger and less experienced than you are.
Love does not rudely ask questions of her that are just attempts at fishing for information about church situations.
Love does not insist on doing things "the way they've always been done", but is willing to try her different ideas.
Love chooses to not be easily irritated by the annoying habits or personality traits she has.
Love does not resent the influence or position she has within your church family.
Love does not rejoice when others say wrong things to her or treat her wrongly.
Love rejoices with the truth and quickly stops gossip about her or her husband.
Love bears all things by supporting her with encouraging words and actions when things are tough — even if she can not explain to you the details of the situation.
Love believes all things by giving her the benefit of the doubt when she is not able to talk to you at church every Sunday and by not assuming that it means she is upset with you.
Love hopes for the best for her and her family and does not hold onto grudges against her or her husband.
Love is enduring which means you stick by her for the long haul, not just when she is doing something for you or doing things your way.
Love never ends. No matter what happens, what disagreements you may have, or if either of you move, you continue to love through your actions and words.
This is just a quick snapshot of what love looks like lived out in real life towards your pastor's wife. Take time to read over 1 Corinthians 13 and apply each characteristic of love to your unique relationship with your own pastor's wife. One of the most loving things you can do for her is simply accept her for who God created her to be and who she is right now on her personal journey of being sanctified by God's gracious love.
Loving your pastor's wife means extending her grace just as God, through Christ's actions, has done for you!
Photography: JenniMarie Photography