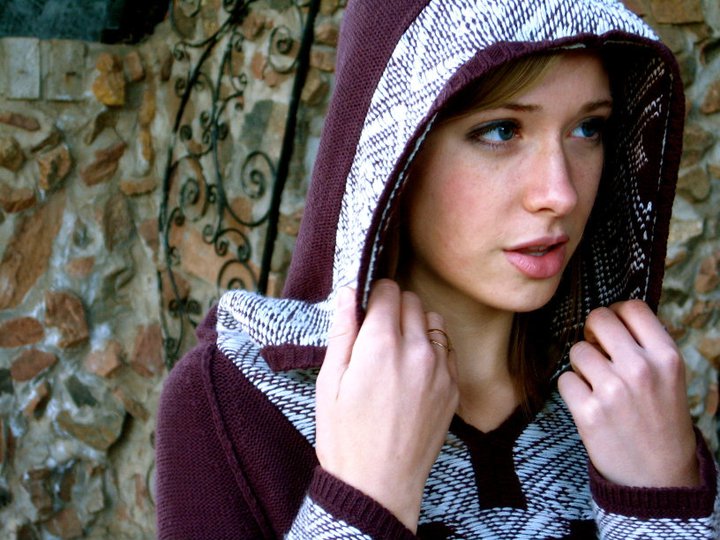 Wrestling within herself, she turned away from my arms and the prayer on my lips. Her face now in shadow, she uttered a plea and prayer of her own that broke my heart. "God! Why am I worth fighting for?" At 16, Amy is a beautiful Christian girl who has already experienced enough of life's ugliness to make her question her worth to the very God who gave it to her.
Weeping, a homeschooling mom of young children tells me she can't go on – she's a failure and her children would be better off without her. Motherhood was everything to her, it defined her – till crisis wreaked havoc on her family, leaving a wake of despair and self-condemnation. Within the undertow of perceived failure and the swirling sea of depression she drowns as she loses sight of the fact that the 'hope of her calling is in Him'. A compassionate Christian woman lives in defeat because she has lost sight of the reality that motherhood is her calling, but her value extends far beyond her role.
Wrecked and broken emotionally, Rachel wants to give up; she'll never be free from the sins and scars of her past. In her twenties, she still struggles with old habits and ghosts of desire that threaten and haunt every relationship she tries to do God's way. She has head knowledge of God's grace, but fails to believe it can apply to her in a life-changing way. She thinks she doesn't deserve a godly man so she turns once again to a destructive relationship because at least it's familiar.
All three women have one thing in common: they are trapped by how they perceive themselves. Ensnared by lies and half-truths, they lack the freedom, confidence, and joy that comes from seeing themselves as God sees them. They're blind to their true identity in Christ.
The above stories are all true. I've walked alongside these women. Wept with them. Prayed with them. I daily encounter people who are lost and blind in their pain because they can't see or accept the light of Who God is and who He made them and called them to be.
My greatest passion in life is to help women understand who they are in the Lord. The issue of lost identity breaks my heart and baffles my mind. Helping people come to know who they are in Christ and watching them exchange their perceptions for God's, is what gives me purpose and makes me want to jump out of bed every morning. Seeing the fresh light of God's love and grace dawn upon a weary face is what makes me feel alive.
The struggle with identity is nothing new. It was in Eden that the very first attack on our identity happened. Eve, perfectly created in the image of God – beautiful, complete – knew who she was and Whose she was. Satan knew he could get to her by undermining who she believed the Lord to be: Truth. The Lord is truth, and from that truth we know what reality is and then who we are in the light of that reality. The devil wasn't just tempting her to eat an apple, he was cracking the foundation of everything she believed in and drew her worth from (made in His image). Look at his question to Eve "Did God really say…?" If he could get her to doubt or be confused with the God Who made her, he had won.
Not much has changed since then; he is still whispering his lies! Elisabeth Elliot asked, "What sort of world might it have been if Eve had refused the Serpent's offer, and had said to him instead 'Let me not be like God. Let me be what I was made to be – let me be a woman'". Today we are still struggling with this issue – we are still bound by the chains of mistaken identity.
As women we particularly struggle with this. We are complex creations, but the Lord gave us the key to understanding ourselves in Himself. Elisabeth Elliot says, "In order to understand woman, we must first start with the One who made her." In my passion for lost identity I don't have all the answers, but I know the One who does. Pointing women to Him and His heart is what I do every opportunity I get!
Discipleship and one-on-one mentoring are the means the Lord gave me to utilize my passion. David Platt explains it this way: "Jesus has commanded each of us to make disciples, and this is the means by which we will impact the world." I'm honored to meet with some women on a weekly basis (sometimes by Skype!), and walk with them through the journey. Sometimes we only meet once, but it often takes time to change our perceptions and start living in the Truth. Knowing who we are in Christ begins with knowing Him – and that is the heart of discipleship.
Most of the time though (for me), expressing this passion happens in every day sharing and conversation. It all comes down to listening. Listening to the heart of what people are saying and most importantly listening to the Holy Spirit. While listening to people talk or share, I will often silently pray and ask the Lord for wisdom and if He wants me to say anything. The Spirit will at times direct me to share, but frequently He will lead me to ask gentle but direct questions. I'm also passionate about writing on topics dealing with identity. (Surprise, surprise!) I've written on identity, media, passion and spoken identity while expressing my passion for identity.
In the end, it doesn't matter what our passion is, it's all about Him. When we decide not to focus on Him, He can, and at times will take those things (passions) out of our lives. I'm passionate about identity, but the moment my identity becomes wrapped up in what I do with the passion, is the moment that passion becomes an idol. It is not I who can change these women's perceptions, but the Holy Spirit. My calling and purpose is to be a tool the Lord uses, but my identity is found in who the Lord says I am; redeemed, loved, sought after, known.
Knowing who He is will show you who you are. What is your identity?
For godly resources on finding out more about your identity in Christ, check out these books:
The Search for Significance – Robert S. McGee
Soul Print – Mark Batterson
Let Me be a Woman – Elisabeth Elliot
The Scriptures – especially the gospel and epistles of John