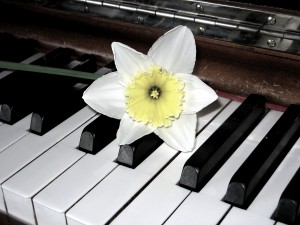 "Miss Jessica! Guess what?" My newest piano student bounced up to me at church last Sunday. "I can play 'Merrily We Roll Along' without the music! I can hardly wait till our lessons on Tuesday."
Her enthusiasm for learning the piano is both encouraging and inspiring. This is why I want to be a music teacher—to share my love for music in a contagious way.
I've been playing the piano since I was six. Like any other ordinary student, I would forget to practice all week until the night before lesson day. But after my eleventh birthday, my perspective changed with my grandparents' generous gift of harp lessons. No longer would I drag my feet with the "I have to practice" attitude. Music suddenly became an integral facet of my daily life—a passion. As Fanny Thornton said to Margaret Hale in North and South, "I wonder how you can exist without a piano. It almost seems to me a necessary of life."
Most people, even those self-termed as "non-musical", enjoy music in some way, whether receptively or expressively. I love how the word "music" evokes a number of diverse styles in each individual's mind. For example, I'm listening to harp ensemble music at the moment. My Pandora stations range from Bing Crosby to Josh Groban, orchestral to Steven Curtis Chapman. And I'm just one person!
Music's universal appeal is the result of God's unique creation of man. We were formed with a love and a need for beauty in our lives. The sound of music fulfills and invigorates our souls, reminding us to appreciate the artistry of our Creator even as we accomplish mundane daily tasks.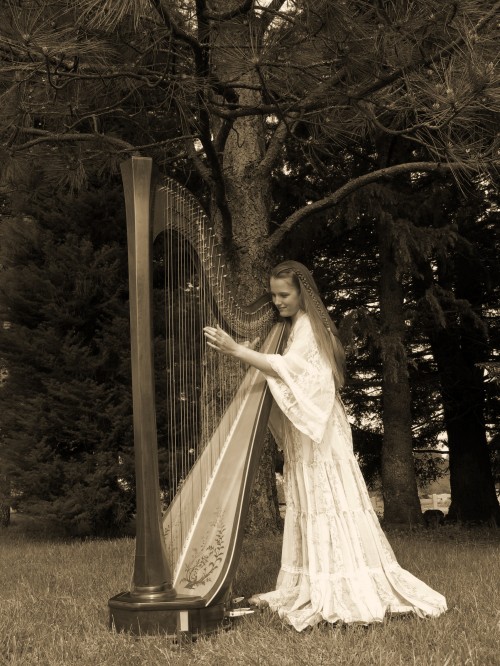 The joy others receive from hearing beautiful songs rewards my role as a musician. Sometimes I feel obligated to play impressive pieces every performance—even at church—in order to be a blessing to my audience. One Sunday morning, someone asked me the dreaded question, "Oh, can you play the offertory today?" Like any good musician, I said yes. Flipping through the hymnal, I landed on "It is Well with My Soul" and played a simple improvisation. Later, several people came up to me, telling me how blessed they were by the "beautiful arrangement". How humbling to know that God doesn't need us to practice a showy piece for three hours to make us ministers of His love!
Teaching others to enjoy playing music is such a fulfilling job for me. Not every student immediately understands the connection between the keyboard and music notes, and several don't see the need to practice more than once a week. But the success both the student and I feel when they remember which note is A, or finally play the last three pages of the "Moonlight Sonata," gives such a rewarding sense of accomplishment. The discipline of practice and confidence in a job well done will affect them in many other areas besides musical achievement.
I would not be who I am today without my passion for music. Music nurtures sensitivity to details and enhances our ability to express emotion in a way that glorifies God. It cultivates our minds and refreshes our souls. Most of all, God loves to hear our praises.
And when He says "Praise the Lord with harp," in Psalm 33:2, I like to take Him literally!
Jessica is a sixteen-year-old homeschool student who loves playing the harp and piano. She also enjoys learning languages, experimenting in the kitchen, public speaking, cross-stitching, hunting, watching football, reading long old books, and playing with kids — especially her nieces and nephew.