from my laptop to my teapot (an interview with L.L. Barkat)
Disclosure: This post contains affiliate links which won't change your price.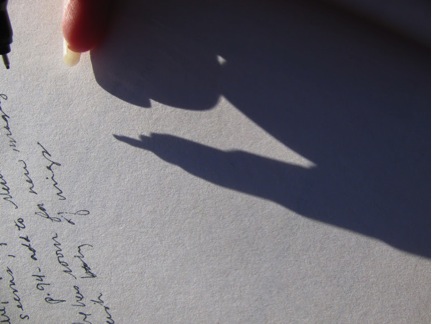 Everly: Today I am pleased to introduce you to the lovely authoress, L. L. Barkat! She has been so kind to answer a few of my questions and let you in on the secrets of a writer's life!
L.L., thanks so much for coming by and chatting with us here at Kindred Grace. Before we get into the pressing questions, why don't you set the scene for us? Who are you, where has life landed you and who fills your days?
L.L.: Come to the kitchen. That's where I am right now. There are shallots, fresh-peeled, in a large white casserole dish. I'm making a portobello mushroom, tofu, red wine, rosemary, olive oil and balsamic vinegar dish. You'll want some of the rich sauce over your roasted-garlic mashed potatoes.
I slice and mince and chop and mix. Sometimes onions and chives, sometimes words. I stand all day, moving from my laptop on one counter, to my teapot on the other.
From this small space, I manage a growing website called Tweetspeak Poetry, where people come for delight, laughter, poignancy, and visual feasts — to grow as persons and writers and thinkers.
We think places like the Huffington Post are amusing. We like that. But more than this, we like when our followers find hope and heart, which they do.
How long have you been writing? What prompted you to begin? Did you ever foresee yourself as a published authoress?
I like the sound of that, Everly. Makes me feel like a lioness. First book, age five. "I love you, Mommy." And that's been it ever since. I've said elsewhere: I write to love. Success never interested me. Nor being a published writer. I wrote when asked. I did not foresee becoming an authoress (ah, you make me feel like a queen).
You've written six books and they've all been very unique. Are there any common threads throughout all of them?
Love for others.
Self-directed, gentle snark (if there is such a thing).
Grace.
People say this is what they find. And poetry. Running threads: the power of place, self-discovery, spiritual discovery.
Oh, and pine trees. Except in the last one, where a garden nudges out the firs.
In your book on creativity and writing, Rumors of Water, you write a lot about your two artistic daughters. What are they up to now?
Ah! What aren't they up to?
Okay, math. They are not up to math.
Fiction writing, coding, an Everyday Fun newsletter, graphic novel-ish things.
Do you keep a writing schedule, or have you in the past?
Nope. But my body forces me when I am in writing mode. So, for instance, while writing The Novelist, I woke up every day at 4 a.m. and wrote until 8 a.m., until the book was completed.
What books do you love to recommend to friends?
Brain Rules, Anything You Want, Kristin Lavransdatter, The Things They Carried. Those last two? Changed the way I write.
Who have you continually garnered inspiration from?
Anybody with a good idea.
What has been your favorite writing project to work on?
Probably The Novelist. I suppose it should be no surprise that the main character pretty much never leaves the kitchen. I don't remember a single shallot showing up in the story, but there's tea. And a pine tree.
Thank you so much for joining us and telling us a bit about a writer's life, L.L. It was a pleasure!
L.L. Barkat is the Managing Editor of Tweetspeak Poetry and a Staff Writer for The Curator. She has written a novella, two spiritual memoirs, a book of poetry, and two books on writing. Rumors of Water: Thoughts on Creativity & Writing was twice named a Best Book of 2012. Connect with her on Twitter @llbarkat or on Facebook. Or visit her website LLBarkat.com