Disclosure: This post contains affiliate links which won't change your price.
Every time I read a good work of fiction, I am reminded of why Jesus spoke in parables. I am subconsciously judging the actions being described before I realize how closely they mirror my own. I become wrapped up in the story before I realize it is about me.
From Stepping Heavenward to None So Blind, I've been profoundly touched and deeply convicted by the fiction I've read. But a new "genre" of Christian fiction I've been reading lately depicts Christian subcultures. While there have been some excellent and helpful non-fiction books on the subject (Courtship in Crisis is one we've discussed here recently), they are all too often like any other self-help book. We buy them based on what we read on the back cover, but we even if we get beyond the first chapter, we don't always remember what we read. And we miss the heart of the message.
The beauty of fiction is that it pulls us in. The story compels us to keep reading. And before we know it, our hearts are convicted and our minds are challenged. Black and white, good and evil — both are exposed in the living, breathing color of fictional characters. And in that work of fiction, we are forced to face the truths we might otherwise avoid.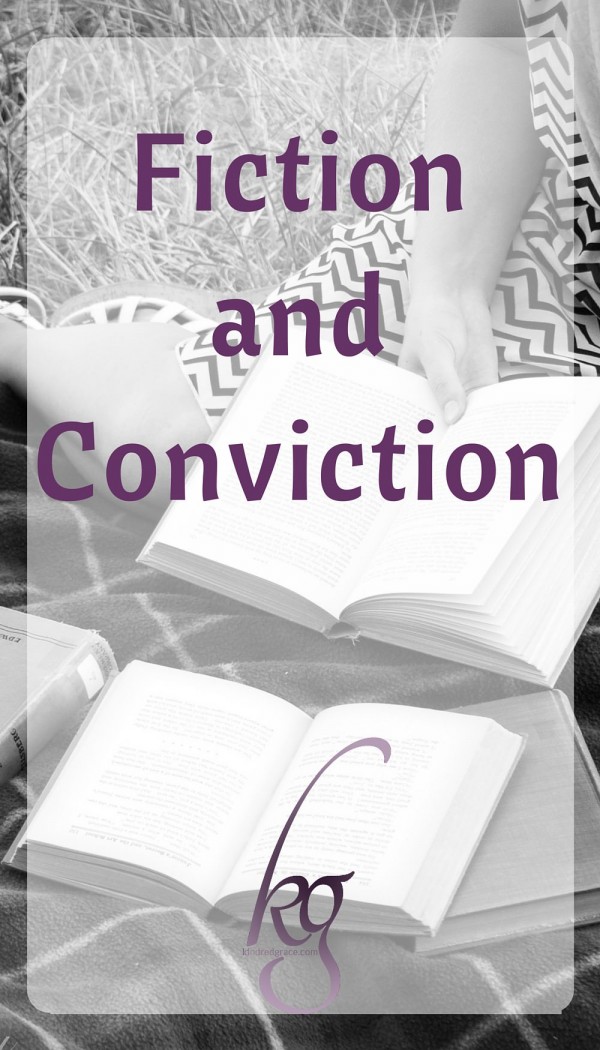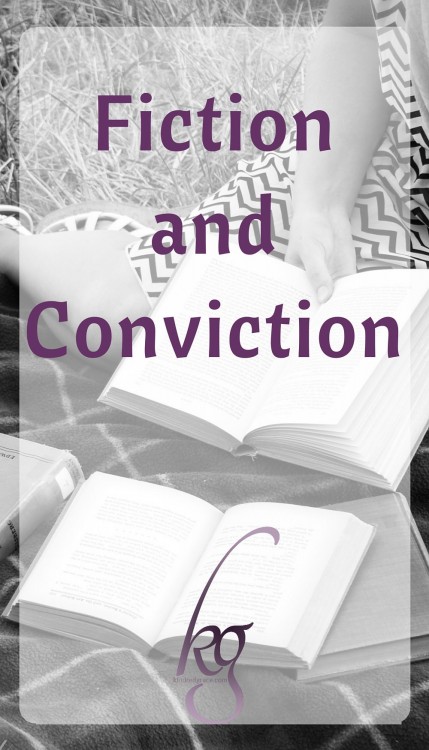 Sara Roberts Jones
Sara Roberts Jones is a homeschool graduate and homeschooling mom of four. Her own journey out of the patriarchy movement inspired her debut novel, The Fellowship. She blogs regularly about the issues of spiritual abuse and legalism. And while her blog can tend a bit toward the sarcastic side, her novel is not only a masterful piece of fiction, but it is one written with grace.
I wasn't sure what to expect in The Fellowship. But I was instantly hooked on this riveting novel about a girl named Bekah. Sara doesn't gloss over any of the ugliness of the fictional (but all too recognizable) group called "The Fellowship of True Christian Churches". Not every chapter was an easy read. And it's definitely not a book for younger readers.
But I think what stood out to me most in The Fellowship is how comfortable the familiar could become. As much as Bekah loved the taste of freedom, the rules that had bound her for so long were so very compelling. And though I didn't grow up in a strict church community, I was reminded of my own teenage search for fulfillment in an outward observance of rules. At the same time, I was given a much deeper understanding into the mindset of those who are unwilling to leave unhealthy and even dangerous situations.
Sara doesn't wrap the book up with a happily ever after. Perhaps because anyone who has been through that kind of a situation has a long journey of healing ahead. But Sara does shine light on a very dark topic. And she does it in such a way that may give someone the courage to stand up and say, "That's not right." And for that, I applaud her.
Chautona Havig
Chautona Havig is a prolific author who is also a homeschooling mom of nine children. Her fiction is a breath of fresh air. As she tells the stories of down-to-earth people in real-life situations, her characters begin to feel like friends. Consequently, I begin to feel genuine concern for the characters, empathizing and agonizing over their situations with them. And often, their stories include glimpses into subcultures not unlike those I was raised in and around.
In Ready or Not, I recognized my younger self in Aggie, smack dab in the middle of the same quandary: in danger of being more in love with my convictions than I was with my future husband. Listening in on the advice Aggie received on topics from dresses to kissing made me feel like I was getting wise input from a trusted friend.
Willow had my sympathy from the beginning in Past Forward. But the way others liked to talk about her made me realize how often I'm guilty of false assumptions about others. Completely sheltered from birth, Willow is thrust into the unknown when she is suddenly left alone in the world.
Hearthland is a series-long glimpse into a small community, with all the ins and outs of living in close proximity with others. But when a "good girl" falls in love with a boy from another church, the whole community gets to see the good and the bad alike of the patriarchal family she hails from.
Argosy Junction sneaked up on me. I didn't realize my own easy American lifestyle would be challenged. Nor my tendency to judge by appearances. But the real gem of this story is the testimony of the family who owns the store.
Chautona doesn't shy away from tough topics. But she is also very careful in how she presents them. Many of her books have left me uncomfortable but in the very best way possible.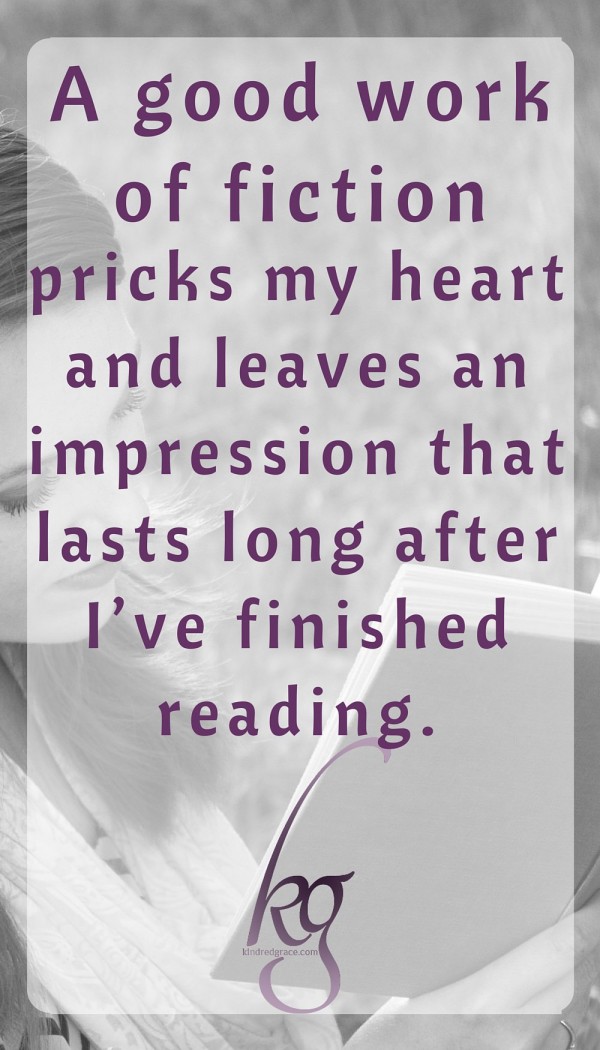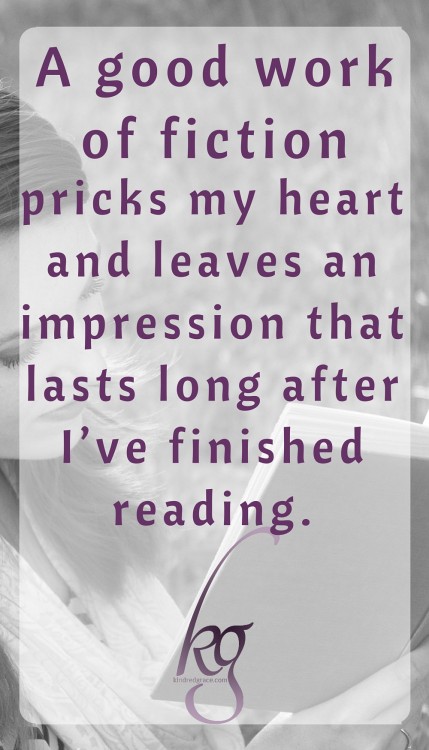 It's easy to get disillusioned reading this kind of fiction. But where biblical family life has been twisted into something hurtful, it's best to get back to the truth — even if it is in the form of fiction. Sara Roberts Jones strives to offer hope to those who've been hurt by misuse of Scripture (which is never God's intent). Chautona Havig is aiming to affirm godly family life. But as her stories clearly show, there are the mistakes that good families make because they're human. Because it's not a question of whether you make mistakes, but what they are. (And we'll probably avoid our parents' mistakes and make our own!) But God's grace grows us all up together, and He fills in the gaps.
That's what these grace-filled pieces of fiction do. They show the growing and the changing and the grace in action. All with such memorable stories and life-like characters that you won't soon forget the lessons you learned along with them.
Because a good piece of fiction doesn't just make me laugh and make me cry; a good work of fiction pricks my heart and leaves an impression that lasts long after I've finished reading.
Photography: Rebekah Leona Photography
Disclosure: I received a free e-copy of The Fellowship from the author for the purpose of review.