Even If Not, Lord, Even If Not
Disclosure: This post contains affiliate links which won't change your price.
I first discovered Kaitlyn Bouchillon in the blogosphere. The way she writes is deep and insightful and lovely, like the lilting way raindrops fall on a car roof. So when I discovered she wrote a book, I knew I had to read it. What is the book about? Why don't I let Kaitlyn share in some of her own words:
"Where do you turn and how do you live when relationships break apart, darkness falls and you don't know which way to turn? Even If Not is a journey through the in between and a dare to whisper those three little words, no matter what season you find yourself in."
-Kaitlyn Bouchillon
I pre-ordered Even If Not and jumped for joy when Amazon delivered it to me on, what else, a rainy Monday night. I snapped a blurry selfie right quick and dove directly into reading it. Like a balm to a weary soul, Kaitlyn broaches one of my favorite subjects: stories.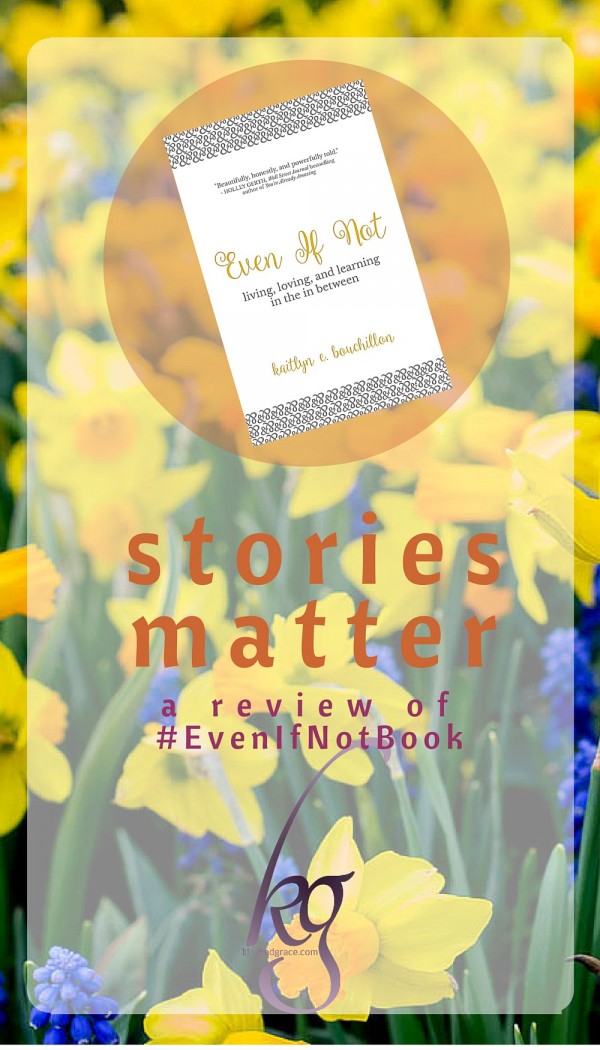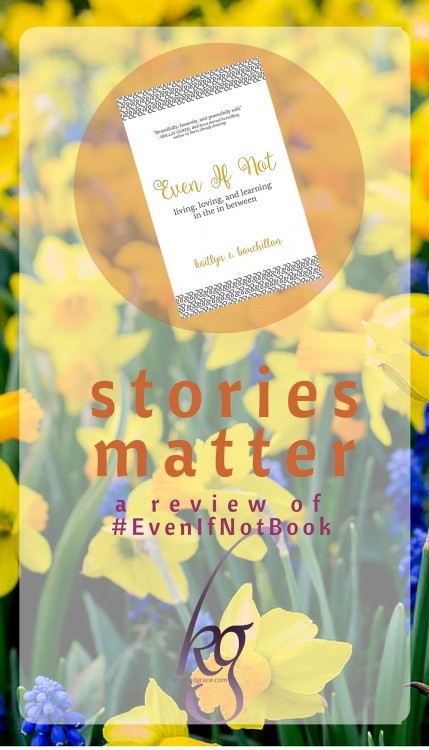 She's a firm believer in story, this debut author. She believes that stories matter, each and every one. Hers and mine and yours. So we have that in common, for sure!
Other things we have in common: we love Jesus. Kaitlyn's love for the Lord is evident from page one. In fact, her love for Him inspired the book and the intriguing title gracing the front cover. That alone provides a hearty recommendation from me. If you're looking to get to know Jesus better, this book is a great place to start, because Trust is all over Kaitlyn's words.
"We can trust the unknown of the future to the God we know is authoring its pages."
-Kaitlyn Bouchillon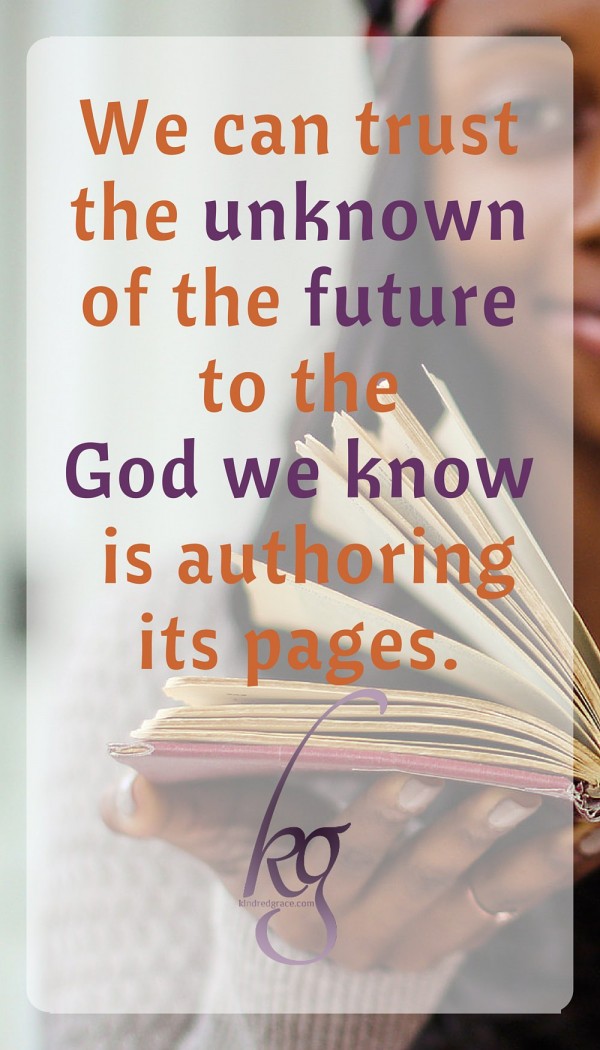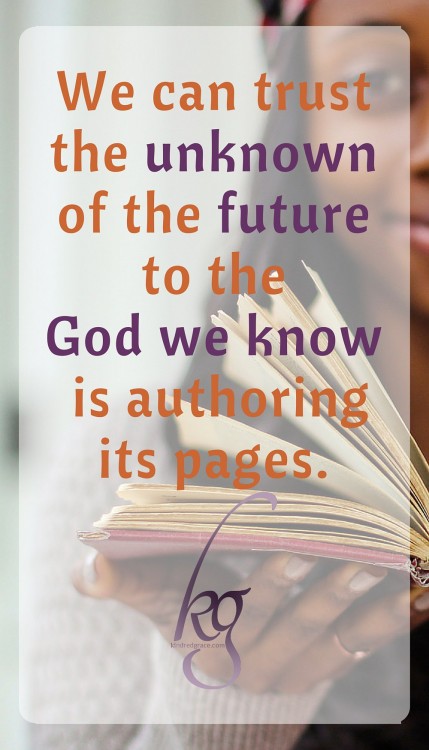 Then there's the writing and the stories that Kaitlyn shares. This girl has quite the testimony! She's been through a brain tumor, a broken friendship, and she writes with candor about her singleness season (which I hesitate to title that way because she is so very good at writing about the in-between-last-names season). Yet she embraces the truth that life in the in between is to still life to be lived and cherished, every moment.
"We can't wait until we have all the answers to fully start living."
-Kaitlyn Bouchillon
I can't recommend this book highly enough to the girls around me. Sisters, read Even If Not. And be encouraged.
Photography: JenniMarie Photography and Farmgirl in Flipflops