by Melissa C.
.

"Blessed is a man who perseveres under trial; for once he has been approved, he will receive the crown of life which the Lord has promised to those who love Him."
–James 1:12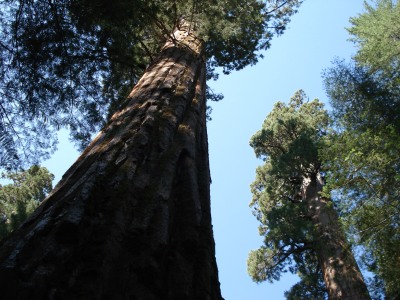 Fear. We are all well-acquainted with him, as much as we would love to bar him from even entering our doors. He makes himself quite comfortable where we are not, and a single glare from his cold eyes is paralyzing. He is quite content to feed on anything we give him, and his hunger is insatiable. The more we give him, the stronger he grows and the weaker and more vulnerable we become.
This unwelcome visitor is a master at persuasion and, it seems, logic. Bizarrely entranced, we remain captivated by how much sense he makes. Every flaw is highlighted. Each uncertainty is broadcast on the loudspeaker of our hearts. Always, the outcome, Fear insists, is destruction. Failure. Catastrophe. Severed relationships. Financial devastation. Because we are not good enough, not capable enough, not talented enough, not good looking enough, not clever enough. He so deftly paints the picture of us alone, uncertain, insecure, falling.

When we believe him, his power swells. This is why he loathes his foil, Hope, and he is resolute in crushing any and all of her gentle assertions. He cannot succeed in making her leave, so he screams and cries for your attention. If you look to him instead of her, all will be well for him.
Fortunately, Fear has not taken into account Hope's ally and one stronger than he: Faith. It is sweet Faith who takes your hand and whispers in your ear. "Listen to Hope. It will be okay. The worst is already over. Your enemy is defeated. Nothing can truly harm you. Not when the One who brought me to you is watching out for you."
And, somehow, that fragile whisper is louder—just for a moment—than Fear's raving. And as you listen longer, that whisper increases, and Fear's voice fades into the background.
Inexplicably, peace reigns. You realize now your Father has been holding tightly to your hand the entire time.
But now Fear's survival instincts kick in. If you will no longer be swayed by his words, maybe the pleas of your loved ones will bring you back to him. So cunning Fear invades the homes of friends and family. He masks himself in concern, prudence, and more logic. And before you know it, their compassion and care for you is thwarted by his diligent efforts. Your resolve falters, and Fear rejoices. He knows he has you once again as you hear his lies from the lips of your closest confidants. Somehow the lies are now more logical, more prudent, and more likely coming from these trusted sources.
Then, in the midst of the chaos, something brushes your ear. It could have been the wing of a butterfly; it was so gentle. You feel a squeeze of a hand, soft—but firm. "I'm still here," comes the whisper. Faith comes and wraps herself around your shoulders. You take a breath and step back. Out of the chaos. Away from Fear's raucous pleading. Toward the One who is holding your hand. You begin to follow where He leads. And you know, layered in His peace and saturated by His Love, that everything will be all right. You are safe with Him.
(photo of Yosemite National Park by Melissa)