Peeking into Our Favorite Cookbooks
Disclosure: This post contains affiliate links which won't change your price.
Between Google and Pinterest, it's easy as pie (though pie isn't that easy!) to find every variation of any recipe. Copy cat recipes, gluten free, or vegan versions. The ideas are literally "googolplex" in number. But there's nothing like the inspiration to be found in taking a stack of cookbooks off the shelf and browsing through them to find a new favorite or an idea that was escaping you.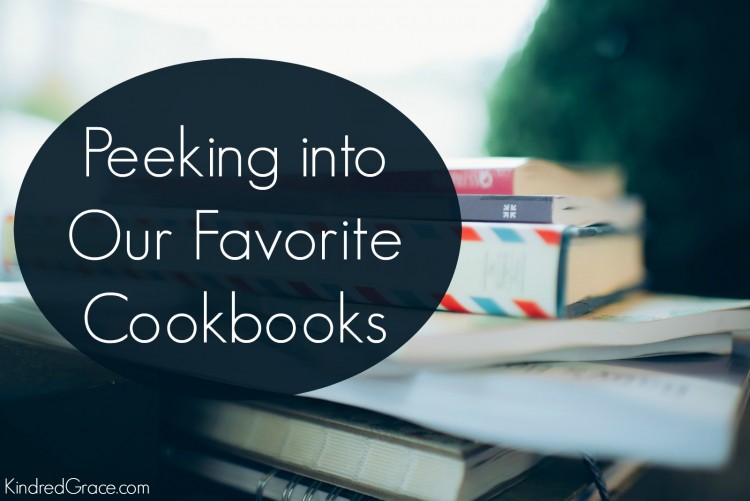 I grew up with Betty Crocker. It's simple, basic, and reliable, and I'm glad I inherited a copy from my grandma. It has standard American cooking with no frills or fancy ingredients, and it's easy to understand. I like interesting food, but I want a go-to book for the basics, and that's what it was for me, growing up.
I'm not in a position to carry cookbooks around with me these days, but I'm a fan of any recipe I've used from Cook's Illustrated, America's Test Kitchen, or Deb at Smitten Kitchen. I left my Taste of Israel with its gorgeous photos at home in the states , where it makes me hungry when I'm far away from Israel.
The name caught my eye when I saw it on a thrift store shelf. I was head over heels in love with a farmer named Merritt, so naturally, I needed the cookbook (the way to a man's heart, and all that). But in my early years of marriage to that man, I discovered how valuable Fannie Merritt Farmer's cookbook really was. With details on everything from how to make a proper white sauce (it was called cream sauce then) to how to cook a Hubbard winter squash, this cookbook provided a true education for this new homemaker!
I learn in slow, visual steps, which is why Your Real Food Journey by our own Trina Holden is one of the best purchases I've made. I feel like Trina is actually holding my hand, guiding me through the process of making the ultimate breakfast smoothie (which I dubbed "the chubby smoothie" due to all the good fats!), whipping up delicious, guilt-free beef stroganoff or simply wrapping my mind around ideas like good bacteria, nutrient-dense broths and raw dairy. Cookbooks can scare me, but Your Real Food Journey just makes me feel excited and capable. One part how-to, one-part cookbook and all-in-all a gentle, visually pleasing guide to improving your health while eating yummy food…what could be better than that?
I don't use cookbooks very often, but The Breakfast Book by Marjorie Cunningham will always have a place in my kitchen, because, well, breakfast! It's interesting reading, with entire chapters on things like toast and waffles, and the recipes are mouthwatering. There's even a section with pre-made menus, which are helpful for entertaining. My dream is to someday run a bed and breakfast using this book.
I don't actually have a favorite cookbook. I have loved Taste of Home since my Mom subscribed for a year when I was a teen. Their website has a "search by ingredient" feature that makes it manageable to navigate the almost-time-for-grocery-shopping but not-enough-time-to-shop days when there's a random veggie, a random sauce, and a random meat in my kitchen without any real vision.
I have to confess: I rarely use a cookbook. But on top of that, I rarely use a recipe. Cookbooks, Pinterest, and the Food Network website serve as inspiration for my dinner table. But what goes into the pot is almost never what is on the recipe. When I get into the kitchen, I use my fridge as a resource and my plate is an canvas. To me, food is art. I love nothing more than a plate of beautiful food. As a vegetarian, almost all the recipes I see need some sort of adjustment. I (usually) enjoy the challenge and it makes me so happy to put a pretty plate of food on the table. But when I don't feel like creating, and I want a balanced, vegetarian meal planned out for me I turn to my Seven Secrets book. It has lots of ideas for menu plans and all of the recipes I've enjoyed. From comfort food to some spins on ethnic food, the food is colorful and tasty.
#peekintomykitchen cookbook reviews on Instagram
https://instagram.com/p/9ZktvcIfGh/
https://instagram.com/p/9CwI0PhsTQ/
https://instagram.com/p/9J6ioPBsQZ/
Links to the cookbooks featured in the Instagram posts:
More of our favorite cookbooks:
What are some of your favorite cookbooks?
We'd love to have you share yours in the comments!
Photo Credit: JenniMarie Photography