How A Woman's Every Day Shapes An Eternal Legacy
Disclosure: This post contains affiliate links which won't change your price.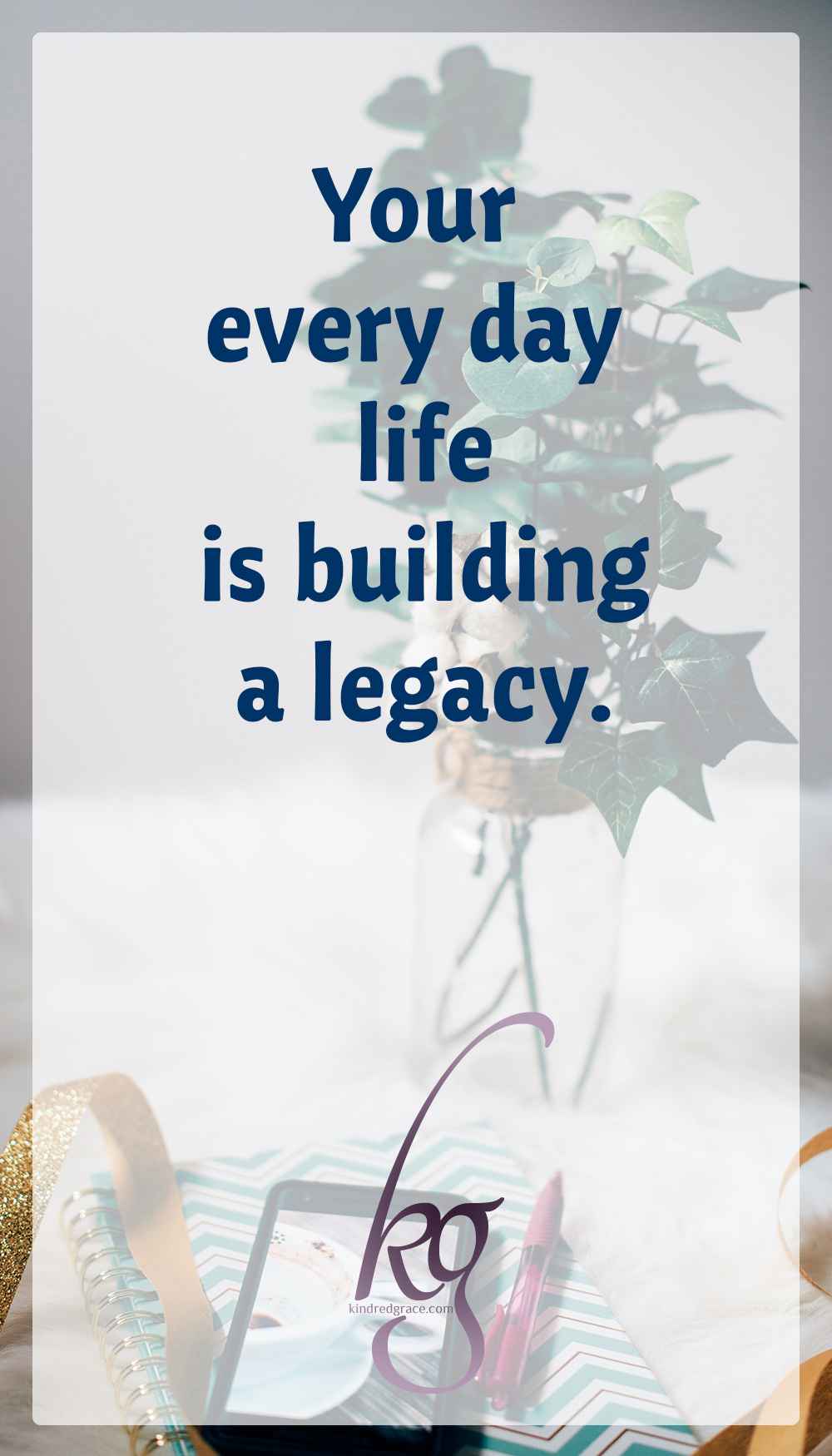 There are days the book's title overwhelms me: Only One Life: How A Woman's Every Day Shapes An Eternal Legacy. With three, soon to be four, little ones ages six and under, my "typical" days don't often look impressive.
My head knows what I'm doing is valuable, even if I'm not accomplishing anything beyond the most mundane basics of life, but my heart sometimes fears I'm only leaving a legacy of being overwhelmed by piles of laundry.
It's not just this season of life, either. Even when I was single a good deal of my time was taken up with household chores, because that's the way life works.
For the vast majority of us, life is not an endless parade of epic adventures and life-changing experiences.
I worked at a crisis pregnancy center. Was I counseling clients, wrestling for the lives of the unborn, helping desperate women find resources? Yes, but I spent many more hours sorting donations of used baby clothes and updating our filing system.
So how can any of us hope to leave a legacy?
Jackie Green and Lauren Green McAfee paint an inspiring picture in their book Only One Life: How A Woman's Every Day Shapes An Eternal Legacy. It's a collection of stories of faithful women from all walks of life, and how God used them for His kingdom. Some were married, some single. They lived in different life circumstances and eras, from the Old Testament all the way to the present. Some were born into wealth and chose to abandon everything for the sake of God's calling. Some struggled through heartbreaking circumstances.
The common thread holding them together? They left lasting legacies of faithfulness, built little by little through choices made every day.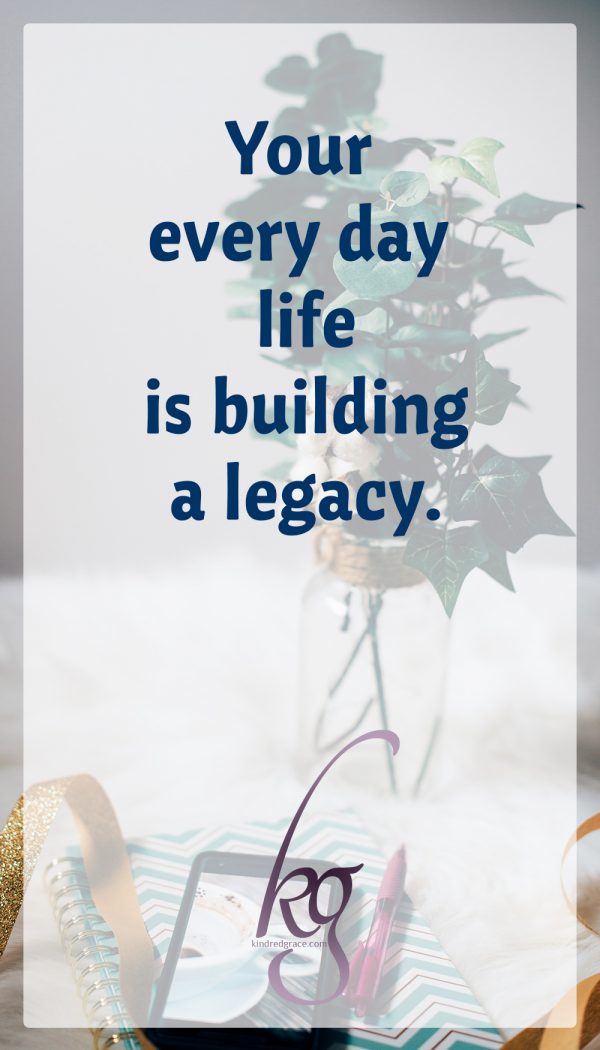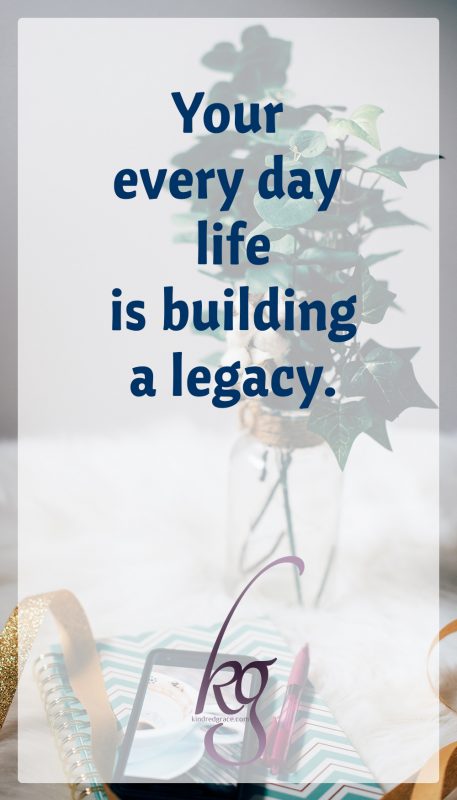 I appreciated the way the book was organized, with chapters highlighting different character qualities that were the foundation of the beautiful legacies left by these women. It was easy to see that being faithful in prayer, for instance, blossomed into ministries that were blessed by God. These character qualities are things I can work on regardless of what else is going on in my life.
And the best part? These traits, which include courage, compassion, faith, and wisdom, are often best developed in the everyday mundane. Remember Jesus' words? "One who is faithful in a very little is also faithful in much." (Luke 16:10 ESV)
Be encouraged, friends. Your every day life is building a legacy.
"Faithfulness isn't reserved for people who are ready for brave, high-level stunts or dramatic, life-changing decisions. Faithfulness is for all of us when we simply say yes to God and do the next right thing."

–Only One Life, page 145
---
Comment with the name of a godly woman whose legacy is an inspiration to you.
(Disclosure: Icon Media Group provided the review and giveaway copies of Only One Life in exchange for an honest review. Congratulations to Laura for winning a copy of Only One Life.)
Photography: JenniMarie Photography