It was a warm summer evening in North Port, Florida. Crickets were chirping and the air hummed with humidity. We sat on the edge of the pool; our feet dipped in the tepid waters.
"I made a list," she said quietly.
"For?" I asked, eyebrows raised.
"Our husbands," she pulled out a pink sheet of paper and handed it to me.
Our Necessaries it said. Thirty things were listed. I loved them all.
From "knowledgeable about the Word of God" to "wants lots of little babies" the list gave the epitome of the type of man I wanted someday.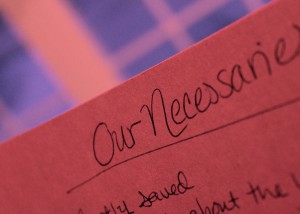 About the time that my roommate was getting married and I hadn't even had a date, I started to begrudge the list. Just a little. I still wanted it. I just didn't want to wait for it.
Then God did something crazy. He asked me to give up my rights. He told me, in essence, "If you give up your dreams for yourself, I'll give you Mine."
I thought He was asking me to be single forever. And here's the catch: I was good with that. I really was! Then I realized that He was asking me to be single for a time. And that was harder.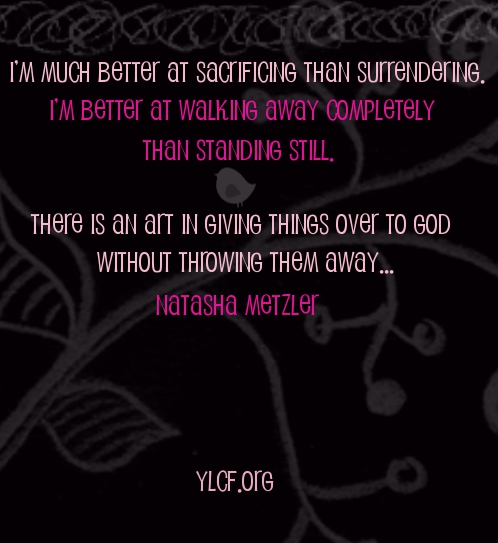 I'm much better at sacrificing than surrendering. I'm better at walking away completely than standing still.
The years before my husband showed up were hard years of learning and growing. I wasn't good at it.
God asked me to believe that my husband was coming while I couldn't see anyone on the horizon. It was a lesson in surrender. One that my heart desperately needed.
You see, now, years later, I am leaning heavily on the lessons I learned during that period of time. There is an art in giving things over to God without throwing them away and I'm trying to perfect it.
My heart wants to be a mom and right now, for some reason, God is saying, "give me your dreams", just like He did all those years ago. I can't make my body produce children any more than I could make a husband appear, but I serve a God who is in control.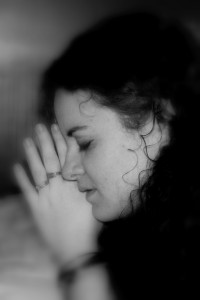 This trial is a lot harder than waiting for a husband. At least for me. But the lessons I'm learning are the same. God wants my heart. He wants to be the very center of who I am. He wants my life to reflect Him.
I never thought I would say this, but: I'm glad for the years I had to believe for a husband without seeing him.
I'm so thankful that God grew my faith.
And today, when I look at that list (still on the pink paper in a scrapbook) I am humbled and grateful.
Every morning I get to wake up and work with my husband on our farm because God was faithful.
So! To those of you who are struggling to believe for something that you can't see—whether it be a husband, a child, a job, a friend—know that He is faithful to do what He promised. And the lessons you are learning today are here to help with your tomorrows.