How to Cultivate Trust in Friendships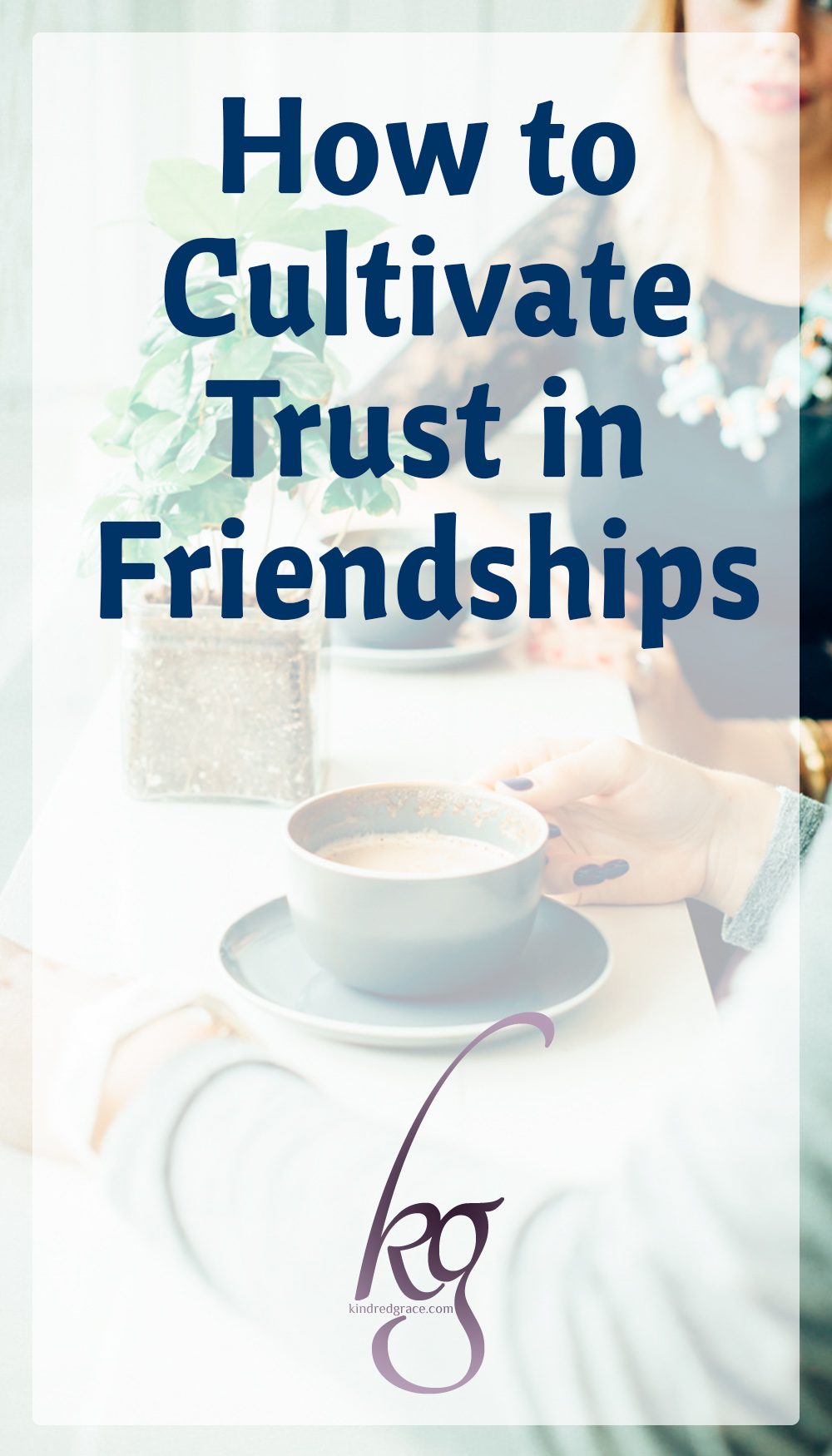 "Elizabeth, I trust that you'll make a good decision," said my friend as we tromped through the woods on a long hike where we had been discussing a difficult situation I was in at the time. Not only was the decision tricky but also it involved a personally emotionally charged issue from my friend's past.
Instead of telling me what I should do, recommending five books for me to read, and then praying for me in quivering tones, my friend had simply shared her experience and then let me know that I had her trust and support no matter what.
Her vote of confidence meant the world to me and put me in a place of peace with myself and peace with her. I knew that she was the type of person whom I was totally safe to share my life and struggles with. And her example really challenged me to reconsider how I respond when friends come to me with difficult situations, particularly those that trigger something emotional from my past.
People often tell me that they share things with me that they don't share with anyone else. But I also know that as someone who likes to help, I often want to jump in and fix things. In terms of my career as a coach, speaker, and author, offering specific practical advice is appropriate. But when it comes to my friendships, fixing things is not always the best move. Instead of communicating I trust them, my flurry of texts, e-mails, book recommendations, and fervent prayers for a certain outcome can instead communicate that I'm not actually totally confident in their ability or God's ability to work things out. I'm not meaning to convey this message, but I am.
I truly believe if we as women would pray more and worry less, we would save ourselves so much time and energy–and improve our friendships.
"Do not be anxious about anything, but in every situation, by prayer and petition, with thanksgiving, present your requests to God. And the peace of God, which transcends all understanding, will guard your hearts and your minds in Christ Jesus." (Philippians 4:6–7)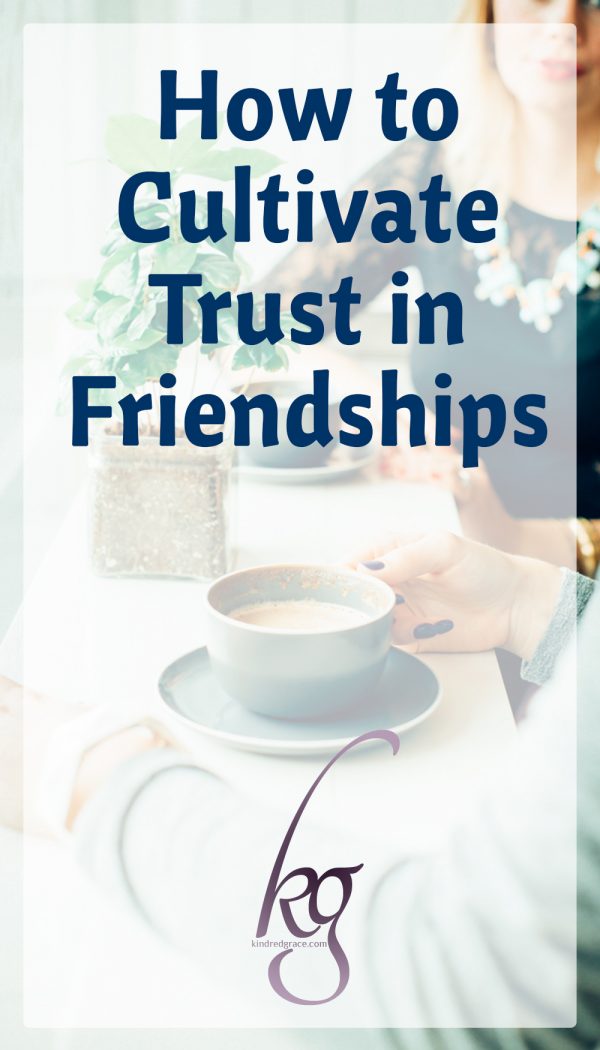 How can we pray more, worry less, and cultivate trust in our friendships?
Here are five strategies I use.
1. Share Your Story
I believe that God has each given us a unique life story and that it matters. Sharing our testimonies of the Lord's work in our lives can be a powerful way to love our sisters. However, when we tell about our experience, we must truly share it as "my story" and remember not to extrapolate out that "because this is how it happened for me (for better or for worse) this is how God will have it happen for you."
Yes, there are general themes and principles. But God is very creative.
If people of the Bible had only been open to what was "normal" or "common" most of the amazing things God did wouldn't have happened. The same is true of us today.
2. Affirm Your Trust
Just like my friend did in our walk in the woods, you can affirm your trust to your friends. This can be as simple as saying, "I trust God will lead you and guide you."
Helping your friends know you have confidence in and respect for them and their choices is a huge part of cultivating a strong, healthy friendship.
3. Voice Concerns Respectfully
Worry about things you can't control is unprofitable. Sharing concerns about legitimate issues where your friend does have options is potentially helpful. I recommend framing it as, "I've seen this situation in the past, and this is what I found worked well and/or was an issue for me."
Then let her decide to take or leave that perspective.
And when you do believe you have a resource that could be helpful, ask if it's okay to share it before sharing. This makes sure you're not violating a boundary.
4. Give the Situation to the Lord
When you can pray with your friend in the moment, I recommend it. When you can't or this is an issue that needs ongoing prayer, I recommend adding it to your prayer list. When you pray, don't do so with anxiety about the situation, do so with peace and trust in the Lord. I find for me that it's really helpful to let go of the idea that things "must" happen a certain way or everything will not be okay. I also find it freeing when I refrain from judgment that if only my friends had the breakthrough that I had, then everything would go exactly the same for them as it has for me. It took time for me to get to where I am and it's okay for them to be on their journey, at their pace.
Letting go of the assumption that I know what's best frees me to pray the Lord's will and be at peace no matter what happens.
5. Keep Loving Your Friends
There have been times when people who I deeply care about make decisions that I don't agree with at all. But in those situations, they don't need my judgment, they need my love.
I can still pray for them for God to work in the situation and I can still trust that God is at work even when I can't see it yet and I can still love them just the same.
Not only will praying more and worrying less save you a tremendous amount of time, but it will also to lead to sweeter, deeper friendships. It's not easy to hold our text when we want to provide the solution we think is right. But it's necessary.
And the truth is that when we're honest, this is exactly the kind of love and friendship that we want to receive too—pure and unconditional without pressure and control.
So through our words, actions, and even our thoughts, let's tell our friends, "I trust you."
(This page contains affiliate links. Your clicks and purchases help support Kindred Grace at no extra charge to you.)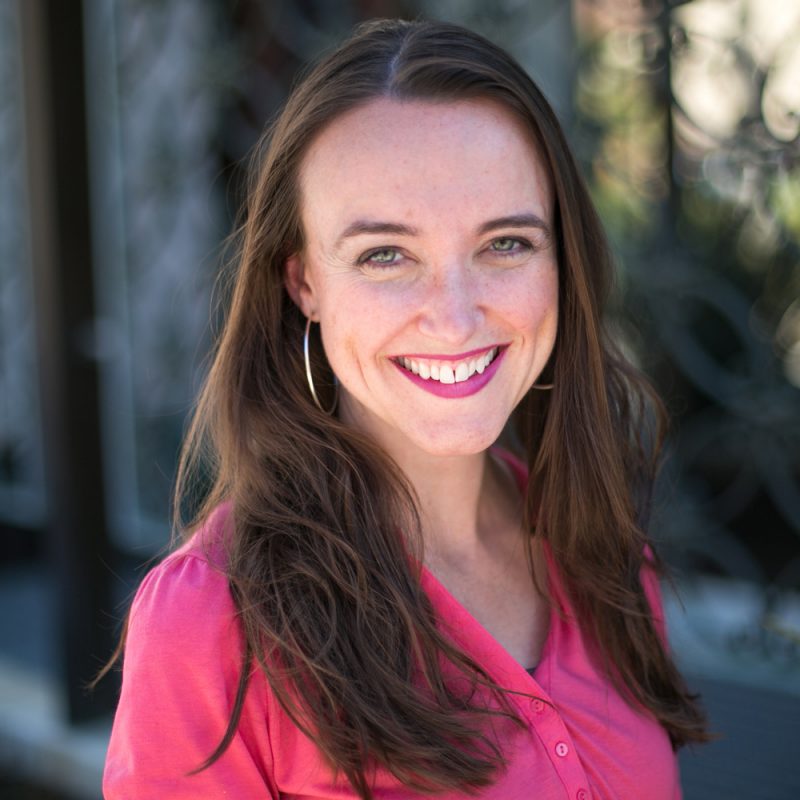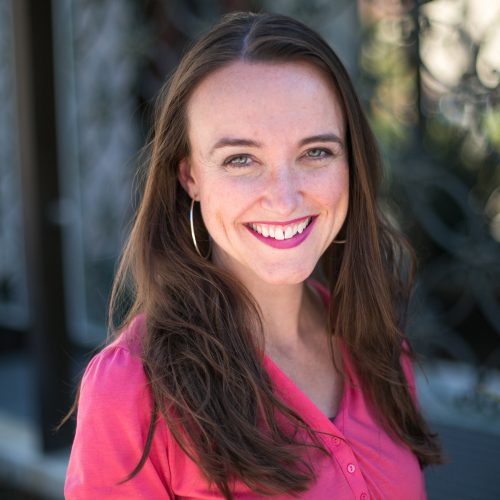 Elizabeth Grace Saunders is a daughter of God saved by grace. In her professional life, Elizabeth is the founder of Real Life E Time Coaching and Speaking. She's been featured on CBS, ABC, NBC, and Fox. She contributes to Forbes, Harvard Business Review, Huffington Post, and Fast Company. Elizabeth is a member of the Young Entrepreneur Council and the Forbes Coaches Council. She's the author of two business time management books published by McGraw Hill and Harvard Business Review. Her first Christian inspirational work is Divine Time Management: The Joy of Trusting God's Loving Plans for You published by FaithWords.
Photography: JenniMarie Photography