Christian Liberty and the Law of Wisdom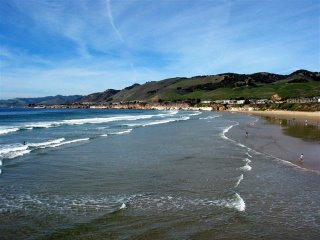 There are a lot of extremes under the banner of Christianity. That's not too surprising, because people in general are extremists. We discover an idea and run with it until it becomes our guiding doctrine in life. It's human nature.
The frightening thing about Christianity is that there are very few rules. People like rules. It is easier to open a book and find a rule than it is to seek the face of God. I've heard many people say, myself included, "I just wish God would spell it out in the Bible, it would make things so much easier…" Easier, yes… but then where would wisdom come in? Seeking wisdom means seeking God, a continual dependence on Him. When you have a rule for everything, then there is no need for wisdom, or really any kind of relationship with the Rule-Giver.
People burned by hyper-conservatism and legalism, tend to take their Christian liberty and run the other way. Like a prisoner suddenly set free they gorge themselves on ice cream and lollipops because they can. After awhile, they'll wake up with a bellyache and wonder why God didn't stop them or something… Well, friends, it's called wisdom. And God gives it freely to those who ask. 🙂
The ideas so many of us grew up with—homeschooling, courtship, stay-at-home wives and daughters—these are not mandates found in the Bible. Oh? Then why should I practice any of these things? It isn't a matter of should or shouldn't, but of wisdom. There is wisdom found in all of these things, but God has not commanded us to do any of them because, really, it is a very individual thing. Homeschooling is a brilliant idea… but it isn't for everyone. The same goes for any other gray area we find in the Bible. Wisdom is knowing what is right for ourselves and our families.
This makes many people uncomfortable because we want everyone to be like us. It makes us feel more comfortable in our own choices. So, we tend to take very good ideas and turn them into rules. That way we can say to our neighbor, "Hey, you should be doing this…" instead of "Hey, I'll pray with you about this decision… may God grant you wisdom."
My husband and I are planning to homeschool our children, not because we think it is the only way, or even because we think it is a flawless concept. It isn't. My parents were leaders in the homeschool community and we saw the good, the bad, and the ugly. 😉 We are hoping to avoid the mistakes we saw, but we won't be perfect. Even so, we feel homeschooling is the wisest choice for us in light of what we see around us.
I am only using homeschooling as one example… the same concept can apply to really any of it.
There is so much freedom is realizing our lives don't have to look like everyone else's. In fact, I think once we realize that we don't have to keep looking at others to make sure we're 'doing it right' we'll be spending a lot more time looking up… which is infinitely sweeter.
photo by Natalie of a California coastline