A Little Salty to Cut the Sweet
Disclosure: This post contains affiliate links which won't change your price.
When I was a little girl, the highlight of my day was when my dad would come to tuck us in. Just before the lights were turned off for the night, I'd always plead for just one story from when he was a boy. More often than not, he was happy to oblige. And I loved hearing stories of Cola the cat and Pepsi the dog, of his younger brother Uncle Ricky and the Forest Ranger Grandpa I never got to know. (He died when my dad was ten years old.) I relished every one and I still smile when I think of our stories.
The love of stories runs in the family though. I remember family gatherings where entire days were spent in telling and retelling stories of "back when" and "that one time" as uncles and cousins retold our family history. I was only four or five, but I would tuck away in a corner and soak them all up.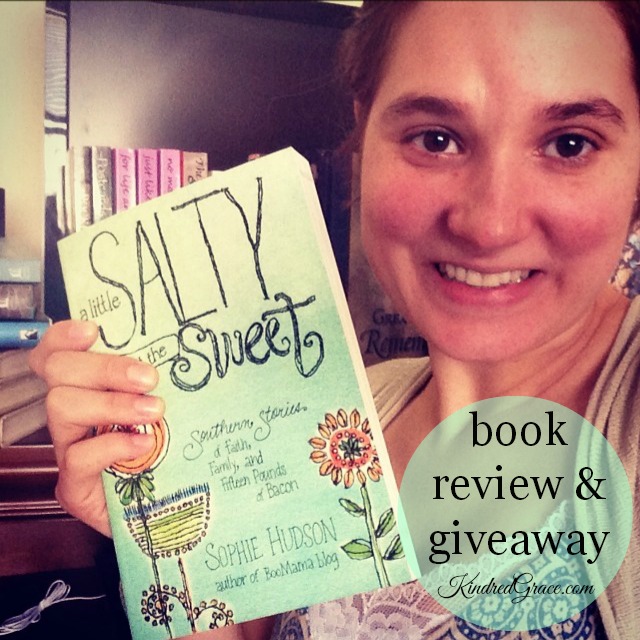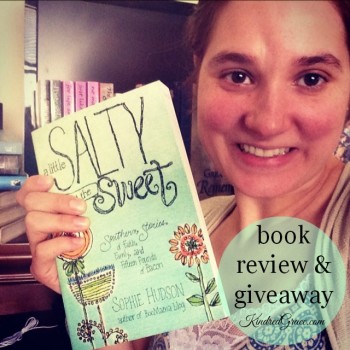 So it is little wonder that I was excited when I heard that Sophie Hudson, better known in the bloggy world as BooMama, was publishing A Little Salty to Cut the Sweet. After all, what could be more interesting than family stories told by one of the blogging world's best storytellers? And when I heard an interview on a local station with Sophie shortly after the book was published, I knew for sure that I wanted to read it. She had Scott and I laughing all the way home from town with stories about her folks and her old hometown.
And when I finally got my hands on a copy a few weeks ago, the book didn't disappoint me one bit. It was just as fun and entertaining as I had hoped. Even though Sophie's family is decidedly Southern, and I'm only a recent transplant from the logging communities of the Northwest, I could relate to the family situations and the crazy things that can happen when family gets together. It was like sitting in a corner of Sophie's family reunion and getting to be a part of those family history sessions all over again. And I loved every minute of her book and the stories of "her people".
Comment and share a favorite memory or family story!
Giveaway
Of course, I was tickled pink when BooMama herself agreed to share a copy of her stories with one of you! You are going to love getting to know Sophie and her family, I promise. Congratulations to Kristin, selected by random.org as the winner of this giveaway! (Giveaway ended April 7, 2014.)