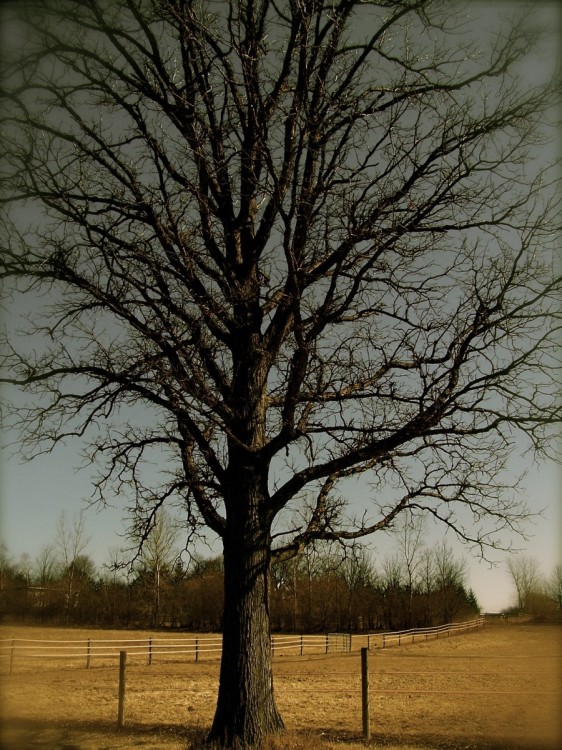 piece and photo by Joanna K. DeHond
The Lord spoke to my heart a while back concerning the bare trees and my time of waiting. I had quietly noted within myself how drab and unlovely the trees were looking during the winter months and was contemplating it all and feeling quite sorry for them and myself when all of a sudden the Lord reminded me how this is the season that He has chosen for them and how during this time they wait patiently for the coming and promised spring.
This made me think… and in all truth I have never, in all my life, heard a tree complaining about its lack of leaves, or its apparent bareness of fruit at the moment, or even seen a tree trying to uproot itself and run to 'better' lands or 'nicer' climates. No. But I have seen the trees stand faithful in the place where God has put them, and continue to grow and stay rooted until the season when He grants them their covering and fruit. They do not fret in the gray and hard seasons, nor do they give up and just uproot. They stand tall and faithful, and quietly wait for His timing, for His beauty and for His great grace.
There is great beauty in not only blooming where we are planted, but also in being content and waiting faithfully and standing tall in Him when our blooms have yet to appear. Now I look at the bare trees all around and think to myself how really beautiful they are!
Though the fig tree may not blossom,
nor fruit be on the vines;
though the labor of the olive may fail,
and the fields yield no food;
though the flock may be cut off from the fold,
and there be no herd in the stalls-
yet I will rejoice in the Lord,
I will joy in the God of my salvation.
The Lord is my strength;He will make my feet like deer's feet,
and He will make me walk on my high hills.
-Habakkuk 3:17-19