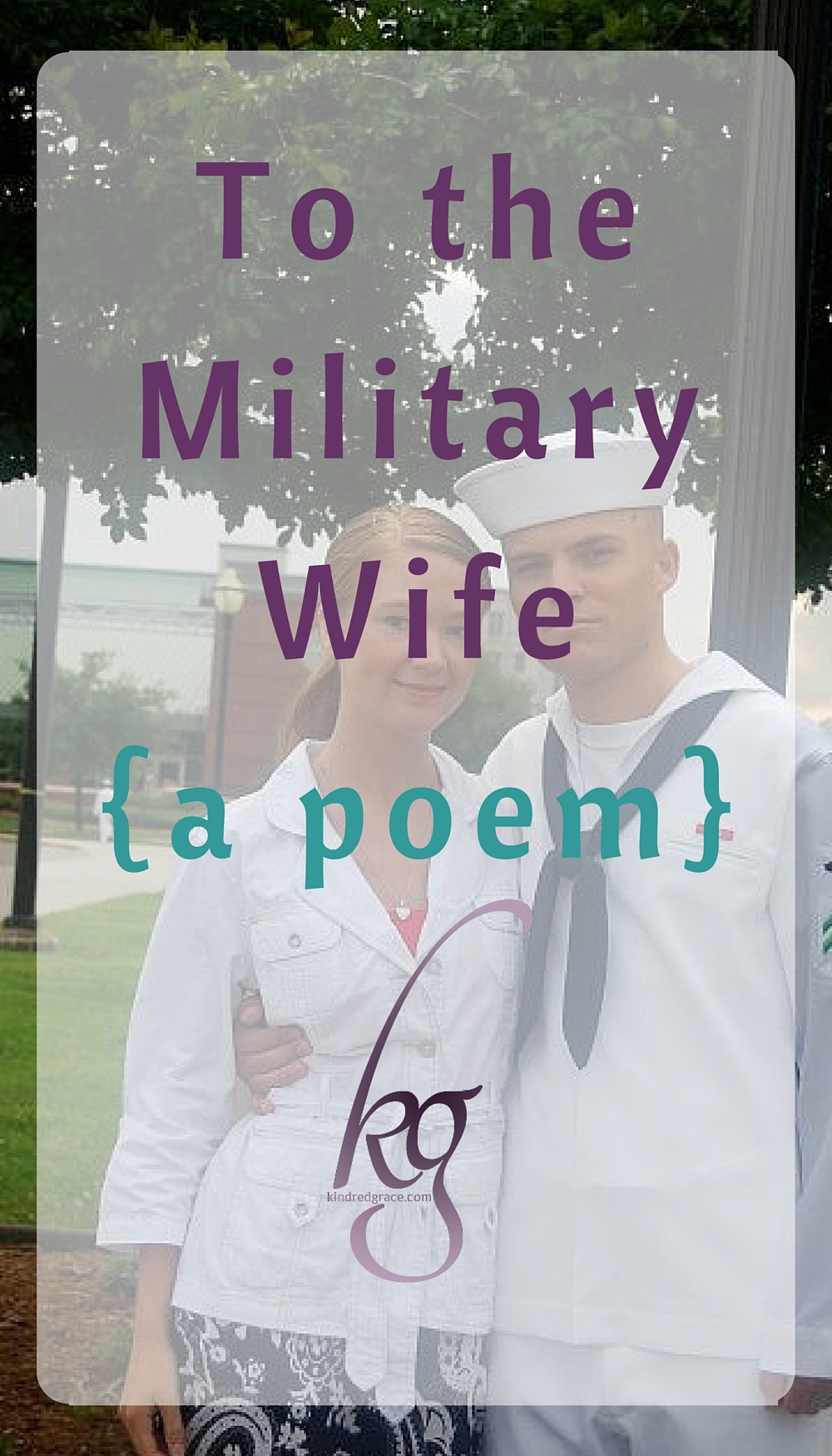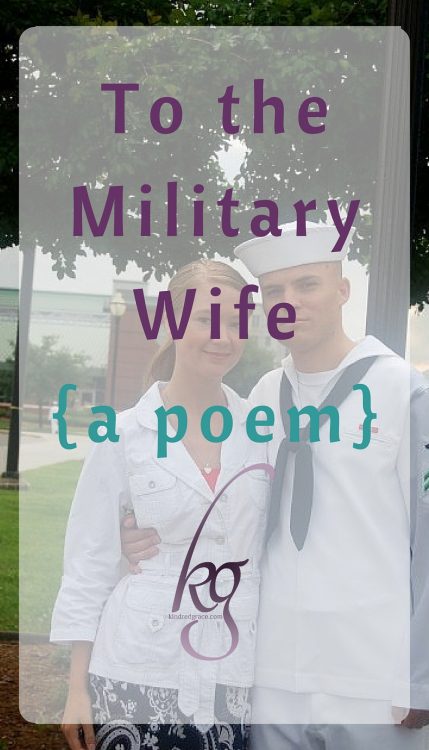 There, two stand in the door,
And embrace for one last time.
War has called one far away to fight,
And the other to fight at Home.
One will fight on a Sandy Plain,
Far across the Sea,
She will fight on the home front,
Facing battles as great as He.
For the Soldier's wife is a Soldier too,
With battles daily to meet.
For staying at Home is almost as hard
As fighting across the sea.She is home, but she is not
Though busy her day will be,
A part of her heart is with her man,
In the sandy place across the sea.
She fights for courage to hope,
And for strength to keep going on
When she seems all alone-
And time seems so very long.
Battles to smile, battles to laugh
When tears began to run,
For the memories made in years past,
Before the war had begun.
She has more to face than most,
For the future is unknown.
And praying, longing, she waits
For her man to come home.
– poem and photo by

Chantel

Harding
– photo of