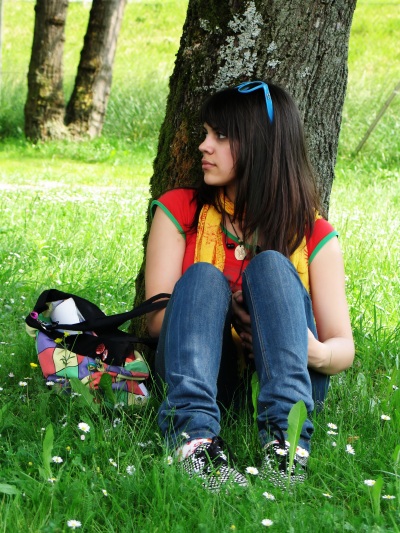 Q. I have known this guy for a few weeks and he says he is in love with me. But I don't really want to be in a relationship right now. I have no idea what I am doing. I just need some advice on how to turn him down gently.
-Laura*
A. Laura, thank you for your question. I'd love to share with you some personal examples of the things I've learned and what the Lord has taught me about guys and relationships. I just want to say how awesome I think it is that you are asking for advice! So many of us just try to muddle through it and end up learning some things the hard way (like I did).
Know what he wants. My first thought was – you've only known him a few weeks and he is already telling you he is in love with you? While that may not be a stand alone reason to turn a guy down, it is a warning flag. Love is so much more than a feeling, and while you want a guy able to express verbal love, you also want a guy to love and lead you with Godly actions. These should include being able to guard and protect your heart and emotions as he pursues you. Declaring that he is in love with you after only a short time of knowing you is infatuation. Love grows over time and with knowledge.
Over the years, several guys have declared they were in love with me after just meeting me. I realized later that they were in love with the idea of me — not me (because they didn't know me yet). You want a guy who wants to get to know you — the essence of who you are — and be attracted to the real you, not just the way you look. Infatuation isn't bad and can turn into love, but if you have no desire to be with him then I think you are right in following your instincts and saying no to him.
Know what you want. If you don't want to be in a relationship right now, that's okay! When I was younger, I made the mistake of leading a guy on just because everyone thought I should be in a relationship. I wasn't ready yet, but did so because I thought I couldn't say I wasn't ready. Because I didn't say "no" at the beginning when I should have, I hurt a Christian brother and really regret it. Trust God to lead you in this. Pursue Him and He will let you know when the time is right. I was afraid to say no because I thought another guy might not come around. I let fear, rather than godly love, lead me. Sometimes the nicest, and most loving thing we can do for a guy is to gently say no. God is in control and if this guy is for you, then God will bring him back at another time.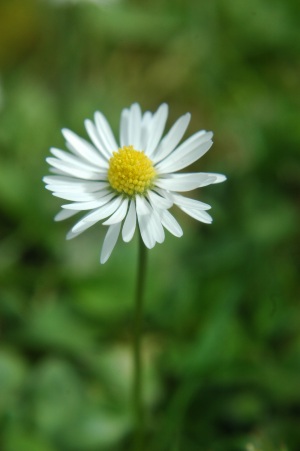 Know what God wants. Scripture tells us to speak the truth in love (Eph. 4:15) and guys hear love through respect. And as we are to build each other up in Christ, the best way to turn him down is gently, honestly and with respect. It can be really awkward to turn a guy down, but it's always better to be clear and honest and have to do it only once, than hinting around and having to have the talk with him multiple times. Guys hang on to hope as much as we do. So if you don't want to give him hope that you might be interested in the future, choose clear words to communicate to him. Remember, saying no is the most loving thing you can do if you're not interested.
Every situation is different, so there is no one thing you can say that will magically make the situation go away. (Though 'No, thank you,' is pretty close!) Wrestle and pray through it. This is a chance to grow and love someone in a new way. It is possible to state the truth in love — I had a guy thank me later for the way I turned him down. He said he walked away still feeling like a man and had his dignity and respect, rather than being crushed by a refusal.
Know how to view the situation. Once a near stranger asked me out at a wedding, in front of a bunch of people I knew. Talk about awkward! But it made me realize the importance of seeing a guy's pursuit of you as a compliment even if it's awkward. By pursuing you they are paying you a compliment. God made guys to pursue us, so when we turn them down we need to do it in a respectful way that won't crush them. In your explanation be honest, but don't drag it out. Proverbs 10:19 says that in a multitude of words sin is not lacking. (Obviously, in situations where your safety is a concern, politeness doesn't matter!)
Laura, it's hard to say no, so I will be praying for you! Ask the Lord to give you the words and the opportunity to talk with him in a gentle, respectful way. If you can't talk to him, an email or written message works, too, and you can plan what you want to say. If you write it out, running it past someone else can help, too. To get both a guy's and girl's perspective, it is also helpful to ask a couple you trust for advice. And if possible or applicable, getting your father's advice and input can be a way through which the Lord helps you navigate relationships. Having your dad say no to guy for you can be a bit more persuasive than your "no", if he doesn't listen to yours.
*Question used with permission. Name changed for privacy.