Disclosure: This post contains affiliate links which won't change your price.
Do you have insecurities about your body? If you answered "no," you're in the minority among American women. If you answered "yes," you'll probably want to read Annie Downs' book, Perfectly Unique. Not content with talking about areas of insecurity and trying to make us feel better about our bodies, Annie goes straight for the heart: how can I glorify God with my whole body? I love the subtitle, "praising God from head to feet," because that's exactly what she does. She writes in a chatty style that makes you feel like you're having coffee with a good friend, but she doesn't pull any punches. In her no-nonsense way, she cuts through the lies of our culture and points us back to Jesus.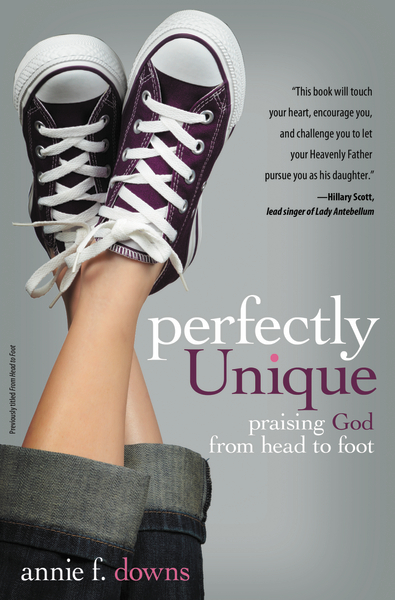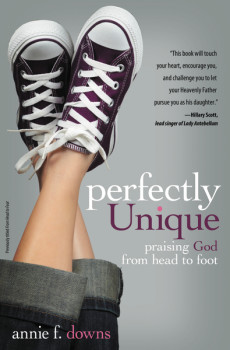 One thing I really appreciate is the way Annie consistently shows us the purposes our bodies were created for, and how we can please God by using them in godly ways. For example, she spends quite a bit of time on the tongue — a body part we might not think of too often, but one capable of wreaking havoc or spreading blessings.
There are a few study questions at the end of each chapter, plus some fun recipes at the end of the book. I think this would be a great book to read and discuss as a group, with your sisters, or even with your mom. Or just read it alone…you'll feel like Annie is sitting right there!
What's something about your body for which you are thankful? Leave a comment and share. Let's start thinking positively about the wonderful gift God has given us!