What happens when there is no miracle?
Disclosure: This post contains affiliate links which won't change your price.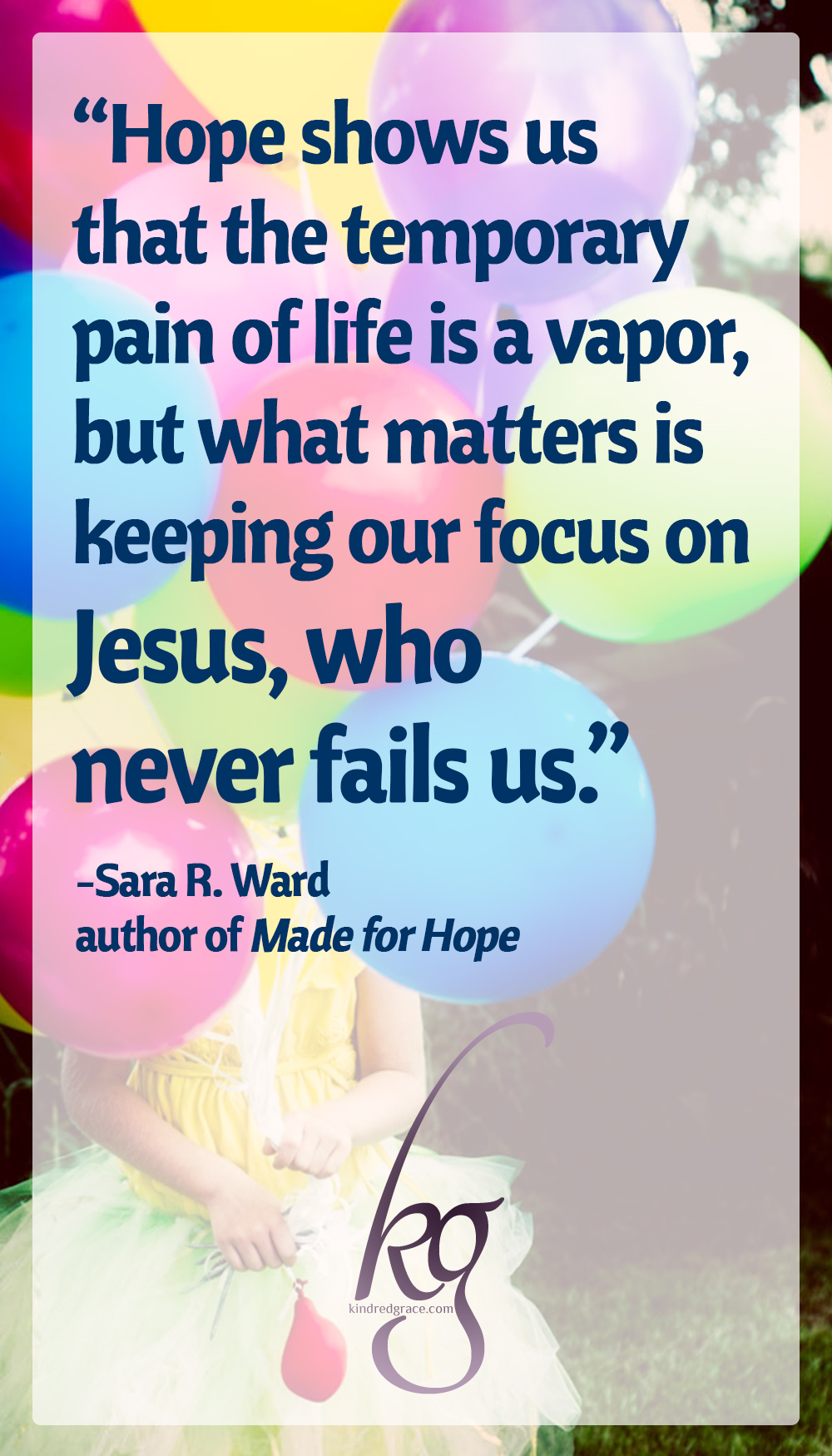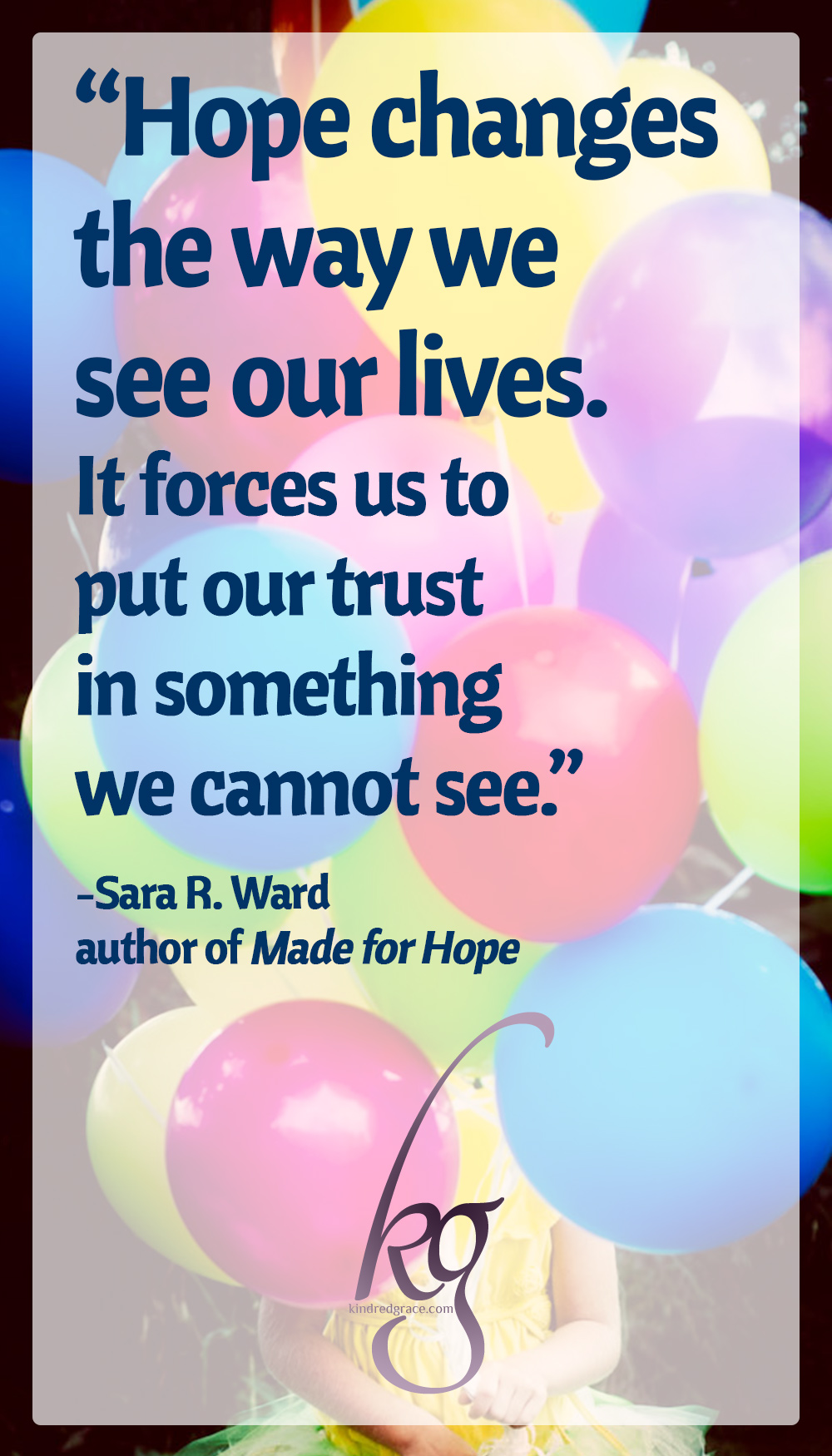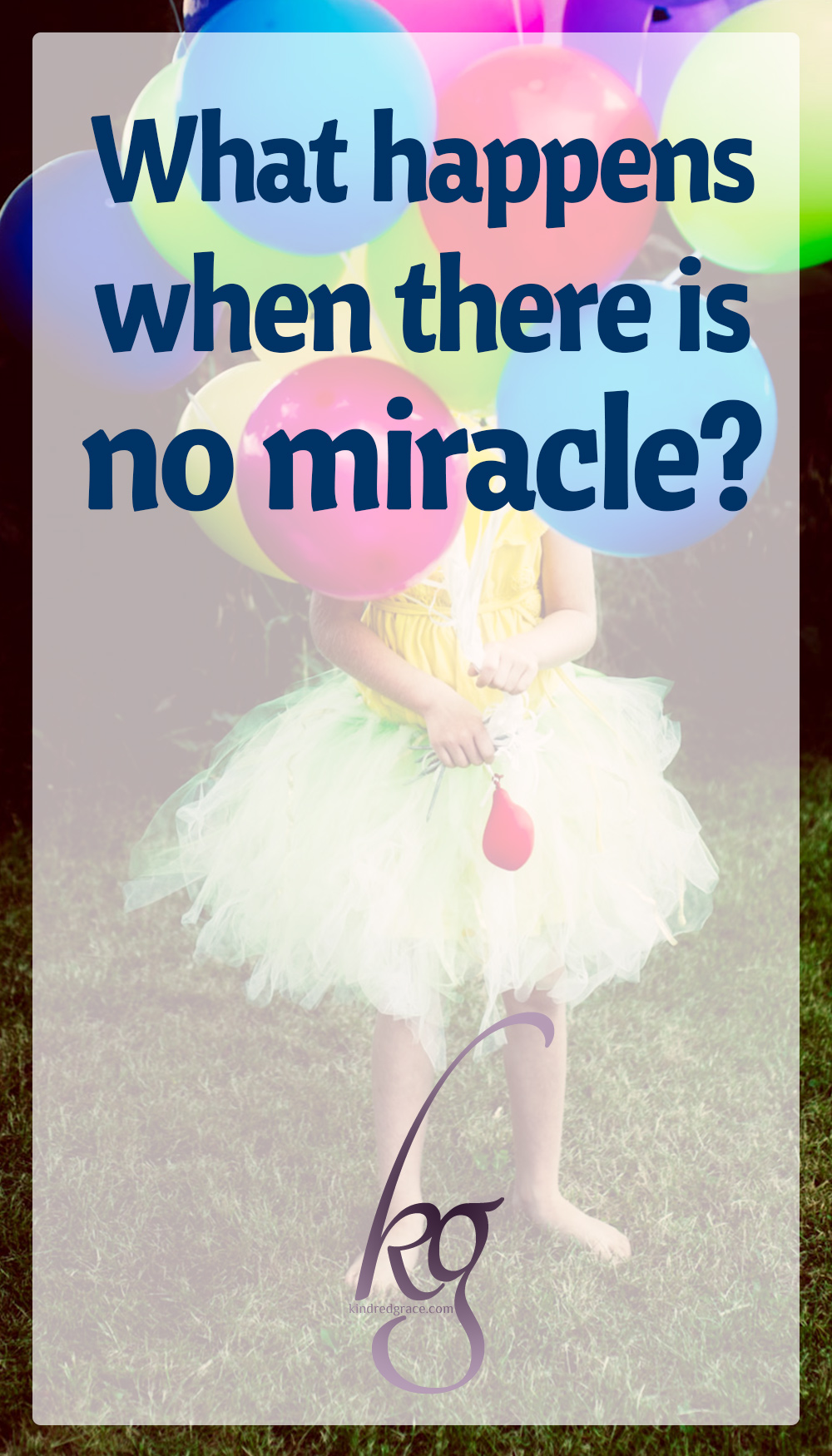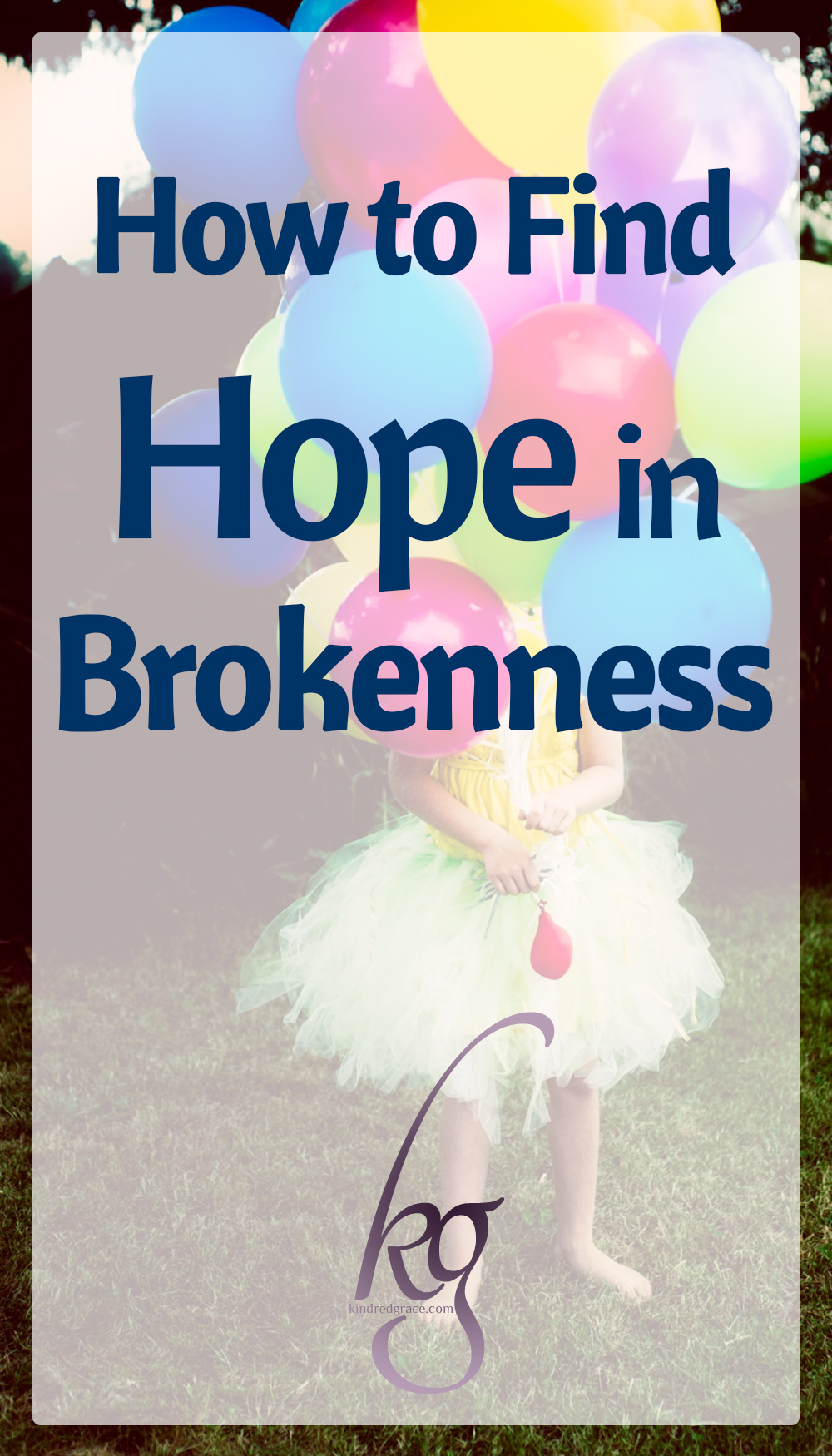 "Come to me, all you who are weary and burdened, and I will give you rest." (Matthew 11:28)
Before my son passed away, I spent almost every night hunched over his medical bed, checking to make sure his feeding tube was working correctly, adjusting his body in the darkness, rolling him on his side so he wouldn't choke on his saliva.
This was my nightly medical drill as the parent of a child with a rare disease. My son was dying and the weight of that reality meant I did everything to keep him alive while praying for a miracle.
But what happens when there is no miracle? No immediate healing? No answer in the long darkness?
The disease that devastated my son's body was called Leigh's, a genetic illness that was unknown to our pediatrician and most of the medical community. It caused him to lose his ability to grasp toys, chew food, and even smile. His muscles weakened to the point he could no longer sit up in his highchair without slumping over. Even the straps on a grocery cart held him up like a limp rag doll.
We finally caved to his physical therapist's request to buy a wheelchair, knowing this was the best decision for him, even if it felt like failure to us.
Why hadn't God answered our prayer?
The reality was my son was never going to walk. Not now. Not ever. His disease was terminal. Purchasing the wheelchair meant I was finally accepting that our future included medical equipment, G-tubes, and countless medical appointments. That wasn't failure—it was understanding that we lived in a broken world.
But admitting my son's health was failing wasn't enough. When I couldn't push his wheelchair and the grocery cart at the same time during a routine shopping run, I realized my own limitations. How did I think I could make my son well, when I couldn't even take him to the grocery store?
In tears, I stared outside desperately pleading to God, "I'm so tired. I need help."
In that confession, I was finally learning what it meant to cry out to Jesus and to trust the God who provided for my needs even when He didn't answer my prayers the way I wanted.
I was wrestling with the life I had been given, and in the struggle, God reminded me who He was in the darkness. He held my son's life, and my own, in His hands.
When my son became so fragile he was unable to go to the church nursery, a friend offered to help. "Would you mind if I put together a list of women who could take care of him while you attend church?" she asked.
With his daily seizures, he needed someone who could monitor him at all times—something that was just not possible in a nursery with twenty other kids. This friend saw my struggle and offered to fill the gap for me.
I was starting to understand what Jesus meant when He said, "Come to me, all you who are weary and burdened, and I will give you rest. Take my yoke upon you and learn from me, for I am gentle and humble in heart, and you will find rest for your souls. For my yoke is easy and my burden is light" (Matthew 11:28-30 NIV).
During the day, I could put on a brave face and pretend I had it all together. But at night, when I was tired, I could no longer hold in the tidal wave of grief and exhaustion.
Through my brokenness, I was learning to find His rest in the midst of life's tumultuous current.
I was witnessing how Jehovah Jireh, the God who provides, cared for our needs in every situation, even when we were not seeing answers.
When we lost our son just before his third birthday, God continued to provide in unexpected ways in the midst of grief. Our community brought countless meals. They sat with us through tears. They babysat our daughter. They sent cards and prayed for us. The burden of grief was still there, but we were not left to carry it alone.
Over the years, His gifts continued to emerge in the midst of our brokenness. We discovered what His peace looked like in grief. We watched as our community filled the gap of need in our lives. We rediscovered a different kind of hope: the promise of Heaven and seeing our son again. By discovering His gifts in brokenness, we learned that we don't get a pass from suffering; instead, we get more of Him.
Just as I cared for my son in the darkness of night, God did the same for us in our grief, watching over us in the dark, giving us hope through the long night.
In every place, He is enough.
"Hope changes the way we see our lives. It turns our world upside down and shakes out the pockets of all those things we depend on, like ambition and worldly success. It forces us to put our trust in something we cannot see. Hope shows us that the temporary pain of life is a vapor, but what matters is keeping our focus on Jesus, who never fails us."
(Made for Hope: Discovering Unexpected Gifts in Brokenness by Sara R. Ward)
Sara R. Ward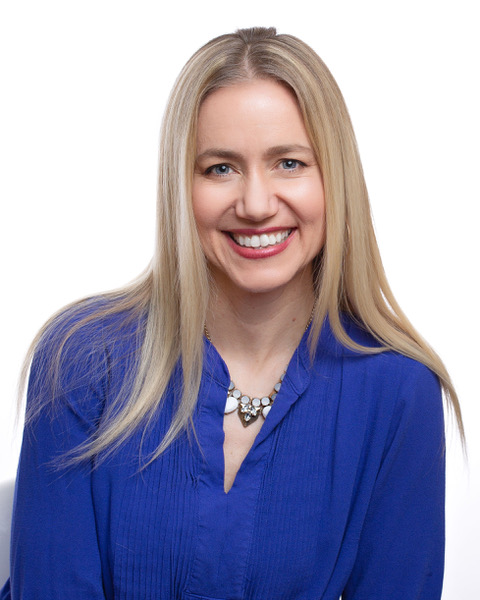 is the author of the book Made for Hope: Discovering Unexpected Gifts in Brokenness. Made for Hope shows us what God has to offer in the midst of our brokenness as we grasp to make it through a difficult season. Through a heartfelt and vulnerable story, the book provides hope for those who have gone through loss. Sara also writes and speaks about loss, adoption, and faith, and shares her grief resources on sararward.com. Sara is a regular contributor for adoption.com and has been published on the Today Show Parenting Team, Focus on the Family, and Homeschooling Today. She is a wife and mom to three children, including a son who passed away from Leigh's disease in 2012.
---
If you'd like to rediscover hope again or help a friend who is grieving, grab a copy of Sara's book, Made for Hope: Discovering Unexpected Gifts in Brokenness.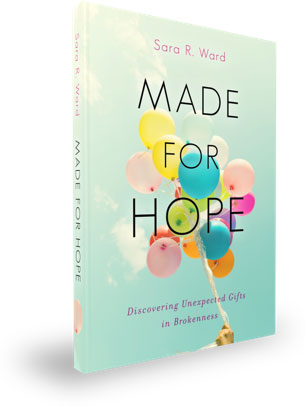 One reviewer said, "Made for Hope tells an achingly beautiful story full of twists, turns, and tragedies and one woman's fierce determination to discover God in every unexpected place. Through her vulnerable storytelling and as one who understands pain and brokenness, Sara Ward comes alongside the reader as a guide who points us to the one true guide we have in Jesus and encourages us to see that we are made for hope." (Kristin Vanderlip, author, Life Worth Living: A Daily Growth Journal)
Made for Hope can be found on Amazon, Barnes and Noble, and anywhere eBooks are sold.