more and less in the new year
Every time the calendar rolls around from December to a brand new January, just about everyone who has a calendar starts to get ready to embrace a whole new 365 days. I'm not one to make a big deal of resolutions. I am all too keenly familiar with the sense of failure that comes with a myriad of broken resolutions by the time February comes around. Don't get me wrong. I think everyone needs to have aspirations. What would life be without dreams and goals and something to strive for?
But that's just it. I think life is a process. It's more of a growing into new habits and growing out of old ones than it is anything else. It's a day-by-day experience of letting God take our broken pieces and our mess-ups, and every day help us to grow into something new.
I didn't wake up on January 1st as a vastly different person than the one that went to bed (before midnight!) on December 31st. But that doesn't mean that the woman who wakes up next January 1st won't be a better version of the me that God is creating.
This year, you won't find any "I will never agains" on my list. 2013 taught me some things about myself . Some of them I like. Some of them I don't. It's a list of more and less. I want more of Jesus in every day of the next 365 and less of me by the time 2015 dawns.
So here's a few of my mores and lesses in 2014.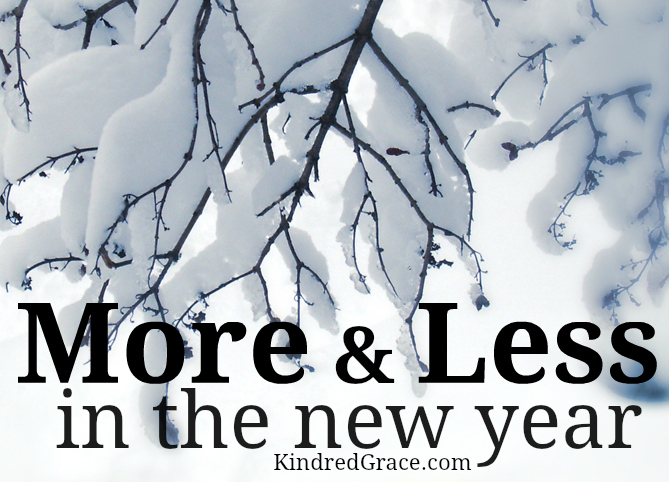 more
listening.
connecting.
smiling.
being brave.
less
excuses.
complacency.
worry.
fear of failure.
What are your mores and lesses for 2014?