March Of Books 2012: the books that have made us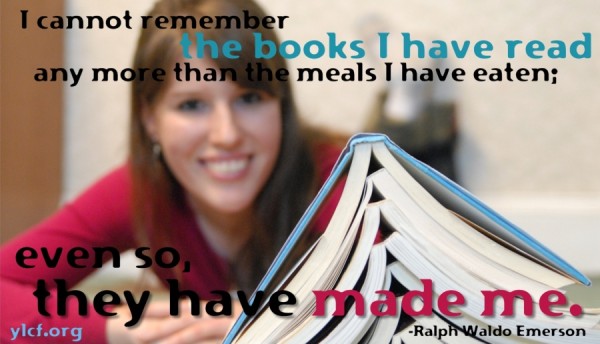 The only thing I like more than talking and blogging about books is actually reading books. And it's been a month chock-full of both here at YLCF! I think some of us have gotten more reading done simply because we had promised to review something. 😉 And I don't know about you, but I'm looking forward to a slower pace in April so I can go back and read all the link-up reviews and comment on some of the posts I missed.
From our love of libraries to our fascination with electronic reading equipment, it's been a month of fun talking about books, discussing how we organize our books and how we record the ones we've read, pinning bookish quotations and images to Pinterest — and even watching a bookish movie or three (but which came first: the book or the movie?). We learned some bookish notes for students, got tips on reading in snippets and in swallows. We heard about life-changing books and books that twist our tongues. We discussed the books that are meant to be chewed and digested — on topics from beauty to femininity, from purity to being "good" (and remember, no matter how well-read you are, you're already amazing!). There was even a mystery series, an action-packed adventure, a missionary tale, and a resolution to be made.
We shared pictures of our favorite places to read. We talked about favorite children's books and the power of reading aloud. We told of books for aspiring mothers and old vintage treasures that have become like old friends.
But now, we want to talk about the books that have made us. The books that are making us. The books we need to read.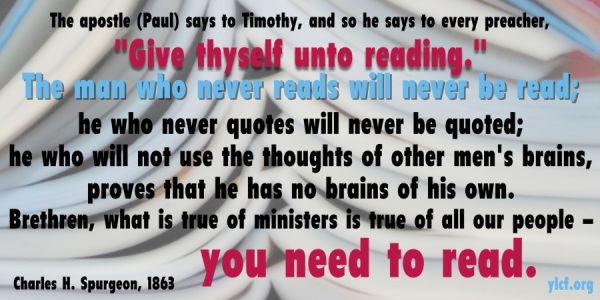 What books are making you into the person you are? What books are you reading over again? What books are you telling your friends about? What books are you reading and reviewing for the sheer love of a good book? What books do the rest of us need to read?
Link up with your book reviews below. Or, if you don't have a blog, share your book reviews and recommendations in the comments section. And be sure to come back all week long, because the March of Books isn't over yet. We have more reviews and two very special giveaways, featuring books by our own YLCF authors!
Each link and comment will be entered in a giveaway for a $15 gift card to your choice of Amazon or The Book Depository. Congratulations to Sarah H. for being this year's March of Books Reviews link-up winner with her review of The Merchant's Daughter!
Please be sure to mention the "March Of Books" and link back to ylcf.org.
Any blog post, Tumblr, LiveJournal, or Facebook note — anything with a link! — can be added to the link-up.
The YLCF Team reserves the right to remove any links we deem inappropriate.
Once again, a great big thank you to Abigail Westbrook for her talented graphic design, to Trina Holden for the fun books photoshoot she did with her sister-in-law, and to Chantel Brankshire for all the many gorgeous Pinterest-style quote graphics she's been making for us this month!