Making Room for Mentoring in Your World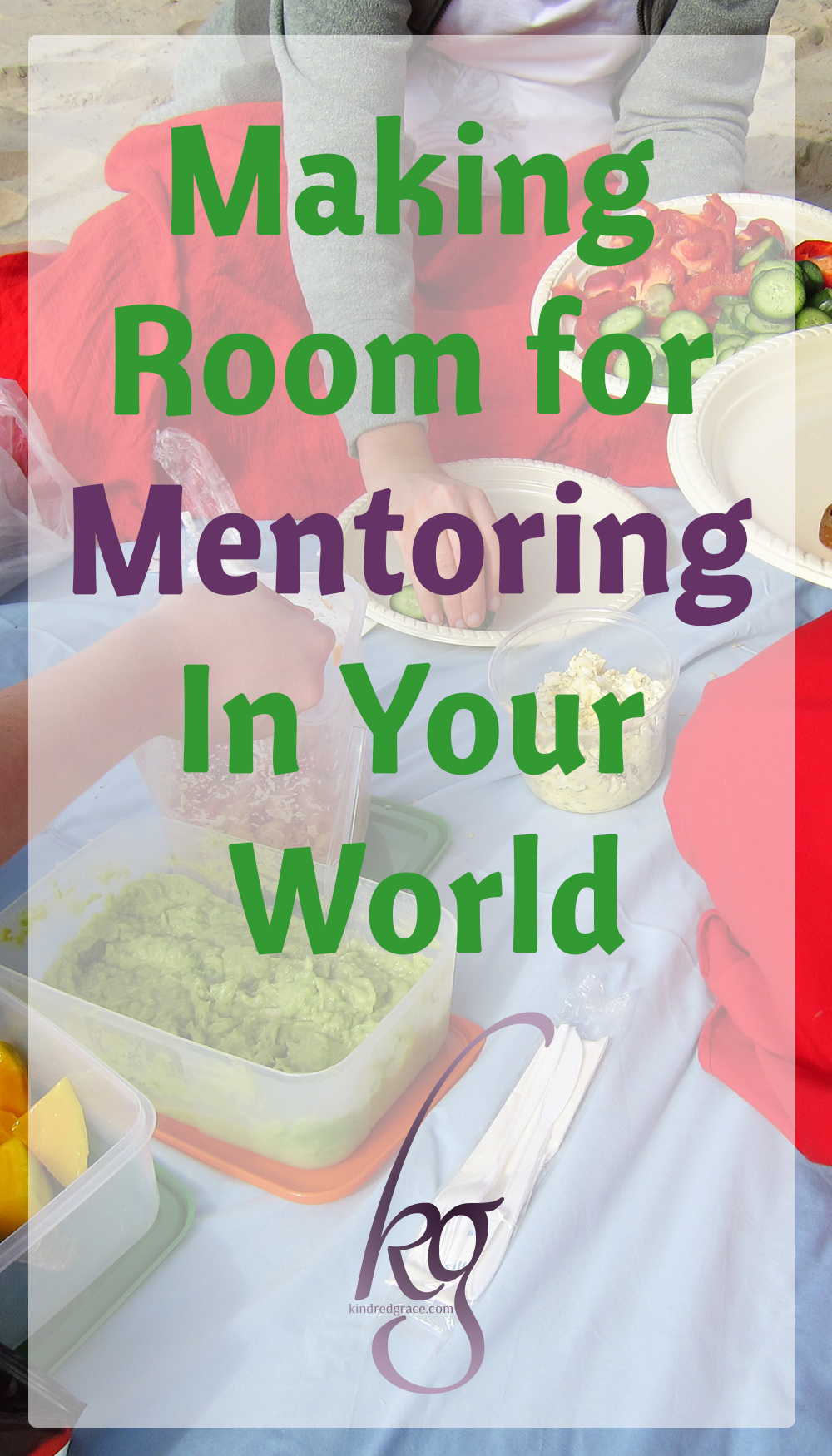 I was eleven years old – bookish, imaginative, shy, average – when I met Bethany. I had outgrown any possible cuteness, but not yet grown into any possible maturity.
Bethany was sixteen. She was beautiful, creative, ridiculously intelligent, and with an effortless poise that was never intimidating, only kind. Her bookshelves groaned under the weight of her amazing personal library, and her composition books – which she let me look through and even loaned to me – were peopled with tiny drawings of cherubic faces and cheeky characters, all surrounded by copious notes in Bethany's impeccable handwriting. She had a life full of studies and service and music teaching and friends. I was an awkward pre-teen with nothing to offer in the way of friendship except wide open eyes and a sponge-like capacity to absorb whatever Bethany wanted to share.
For some reason, though, she made room in her world for me.
She shared books from her impressive collection and loaned me huge folders of resources on writing, illustrating, and publishing. She asked questions about my own creative process and encouraged its development. She made mix-tapes of choral arrangements for my sisters and me to sing to. She talked openly and honestly with me about growing up, following God, dating, and living life faithfully. Though our homes were an hour apart and we saw each other only every few months or so, her mature teenage world influenced my just-emerging one in lots of ways.
That's why, when I think of mentoring, I think of Bethany.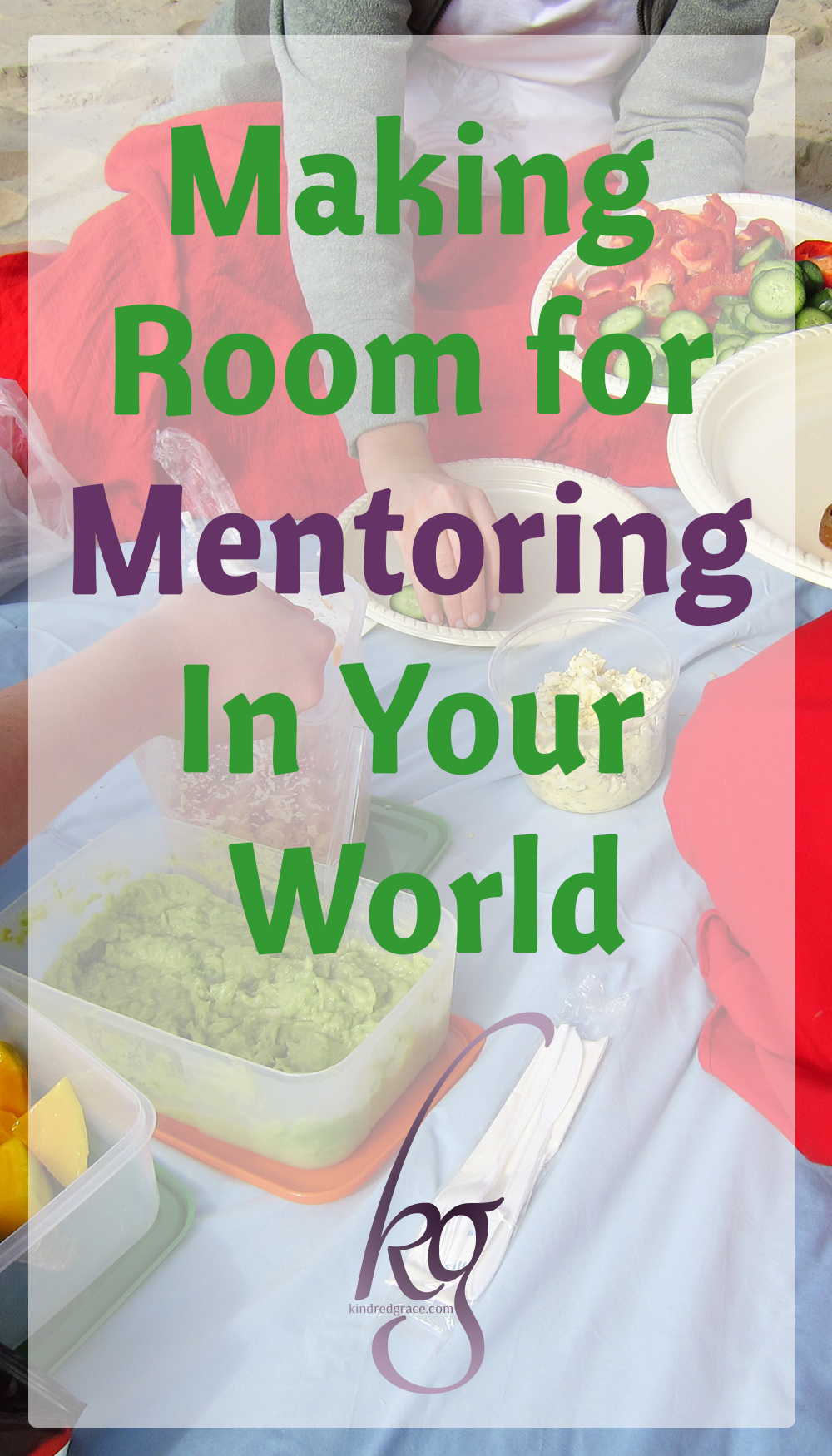 The little spark of anti-establishment rebellion in me dislikes the way team-building jargon and corporate language has merged into our vernacular. The word "mentor" sticks in my throat. But the idea of mentoring – the heart of it – does not.
There is something Christ-like about mentoring, something that is not found in a step-by-step plan or a corporate strategy. Rather, it's found in being like Christ.
Of course, the major difference between Jesus and the rest of us is that He was infinite and perfect, and we are finite and flawed. But Jesus lived so that He did life among people; people were part of His game plan. He let them follow Him about. He engaged them in conversation. He listened to them. He asked them, in real ways, how they were doing. He prayed for them. He let them interrupt Him, pester Him with idiotic questions, and argue with Him. And though being the Son of God, He had every right to demand their respect and reverence, He was humble among them. He pointed them back to God. He was their friend in a completely intentional way.
He made space in His life for people who needed Him.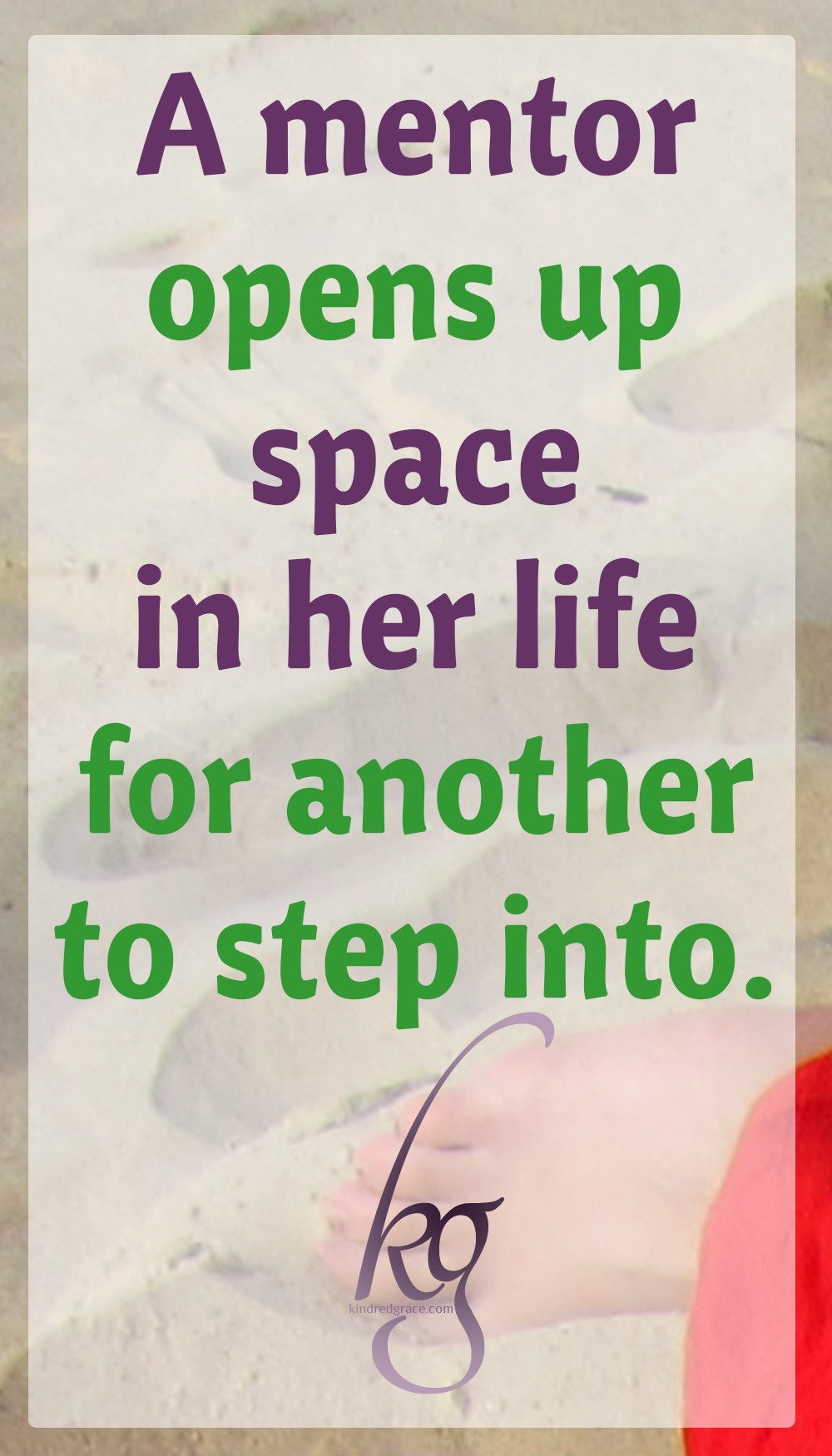 To me, this is the truest definition of mentoring. This is how Jesus mentored His disciples. This is how my mother invests in each of her children. This is how Bethany sowed time into a wide-eyed eleven-year-old.
A mentor opens up space in her life for another to step into. A mentor is there.
(originally published in 2012; edited from the archives)