I didn't want to be a teacher…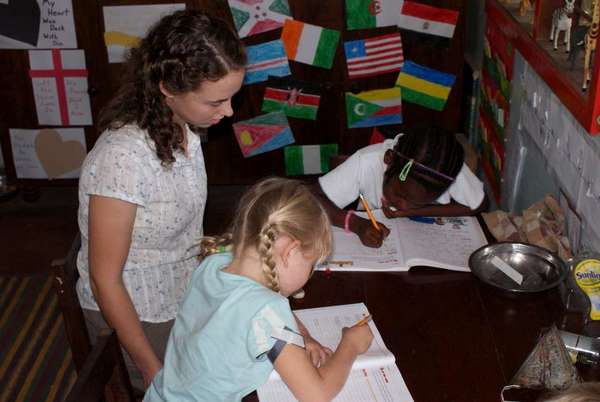 Apparently, I taught my brother to read while playing school. He was three. I was five. I don't remember it, but that's how story goes.
But I didn't want to be a teacher. I liked helping Mom correct my siblings' math. And I enjoyed teaching Sunday School. But I was going to be a nurse.
It took a summer in Alaska and a trip to Africa to change that. To show me that God had prepared me in unique ways to be a teacher. That teaching was what I loved. That teaching was a way He could use me to do things for Him. And my dreams began to grow.
A second summer in Africa confirmed that I was to put this passion to use across the wide pond. In another world, where electricity and running water aren't to be assumed, where English is seldom heard, and where I would fall in love with precious people who didn't know Jesus. I was to use this passion to bring those precious people in contact with Him.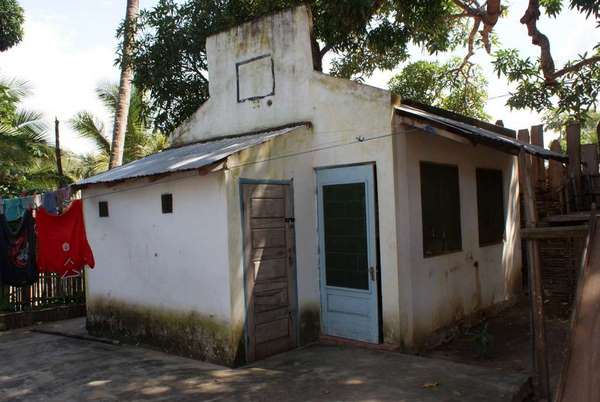 Two years ago I moved to Mozambique, where I served with a team of dedicated individuals who were there to tell the Mwani people about Jesus. I never stood up on a street corner and preached. In fact, in my broken Kimwani, I struggled to even relate the fact that He died for my sins. But because I was in Africa, people heard about Jesus.
My teaching dreams were realized as I managed my very own one room schoolhouse with five culturally diverse students of varying ages. Students whose parents had moved to Mozambique to share the Gospel. Students who otherwise might have gone to boarding school hundreds of miles away. By teaching these five students, their parents were able to focus on building relationships, learning the local language, sharing Bible stories, and discipling believers.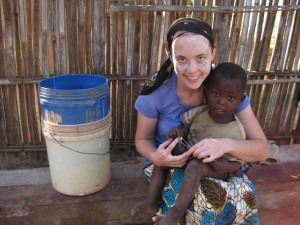 The hours in our schoolhouse were exciting, challenging, funny, and rewarding. I struggled with how to answer Josiah's theological questions, "Can God get a fish bone stuck in his throat?" and whether Micah's "Chickens are slow in pregnancy" meant a science lesson was in order. But as rockets went off, grammar songs were sung, and my kindergartners learned to read, I knew that this experience was enriching both my students and I.
However, teaching was not always ideal. Sometimes the pet monkey who resided right next to the schoolhouse was distracting. Or the rabbits on the other side of the building escaped, causing my students to mount a search and capture. There were moments when my students were not following directions or understanding their math concepts. And I experienced yo-yo syndrome as I bounced back and forth between the three grade levels in one classroom. But throughout it all I knew, without a shadow of a doubt, that this was exactly how God wanted me to use my passion.
Today I'm in Oregon, pursuing more training to equip me to better teach missionary kids. As I ponder the theories of language learning, I am looking forward to boarding an Africa-bound plane, heading back to the place where I can use my passion to teach in another culture—a culture of people who desperately need Jesus.