From Whom All Blessings Flow
It's the day before Thanksgiving. One of my very favorite days in the whole year. My kitchen, like so many others across the country (and around the world—I have friends in England, France and Sarajevo celebrating this year) is a scene of happy industry, the loved and familiar scents of sweet potatoes and simmering cranberry conserve mingling with that of the bright little fire on my hearth. It's the sameness, the comfort of traditions and the precious times that they represent that make all these rituals revive my heart with the joy of a homecoming bird. The stirring of the great vat of sweet potato soufflé, so gorgeous with brown sugar topping it almost counts as dessert, which will feed around 25 loved ones over two separate days of feasting. The careful pouring of ruby-red conserve into waiting jars and the half-anxious process of the canning itself. The Karo syrup and the sticky sweetness of pecan pie and the glorious mess at the end of it all.
But as much as my homemaker's heart adores all the sweet trappings of preparation, I know just how easy it is to get so caught up in getting ready for the holiday that I forget—even momentarily—what it's all about. What specifically I have to give thanks for this year. And to Whom I owe it.
It's for that reason I'm pausing by the fire this morning, while the sweet potatoes are cooling and the sauce is turned low on the back of the stove, to take stock of the year's mercies. I'd love for you all to join me, to pour out a cup of tea or a mug of cider, and muse over our blessings.
I'll start:
~I am so thankful for cold dog noses and warm, purring cats. For a barn-full of friendly beasts and for fresh eggs and soft wool and even for Margot the rooster who hates my guts. I'm thankful for the beauty and the joy that all of these animals bring to our lives. I'm grateful for the supreme compliment of their affection and trust. They are truly ambassadors of their Creator and ours.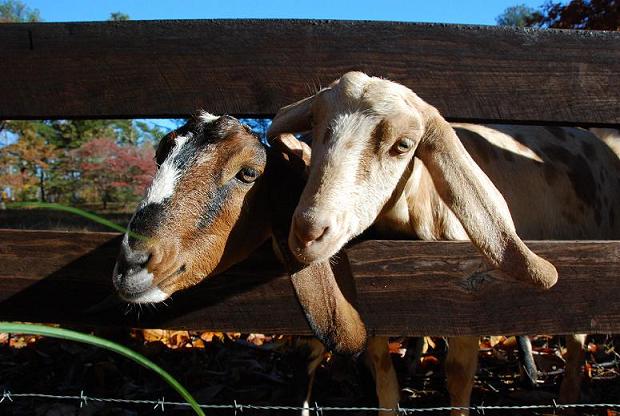 ~I'm thankful this year for my friends. The longer we have walked together, the more tears we have dried and the more laughter we have shared, the more humbled I am by their steadfast love. The friends that bought my groceries and tidied my house when I had surgery. That did my laundry when I sprained my ankle. That will housesit for a month together and never so much as cross my threshold empty-handed. The beloved companions with whom there is never enough time, no matter how late we stay talking by my fire. The ones a dear older friend once called 'Jesus with skin on'. The hands and the feet and the loving, tender heart of our Lord. I could try for the rest of my life and never adequately express my love and thanks.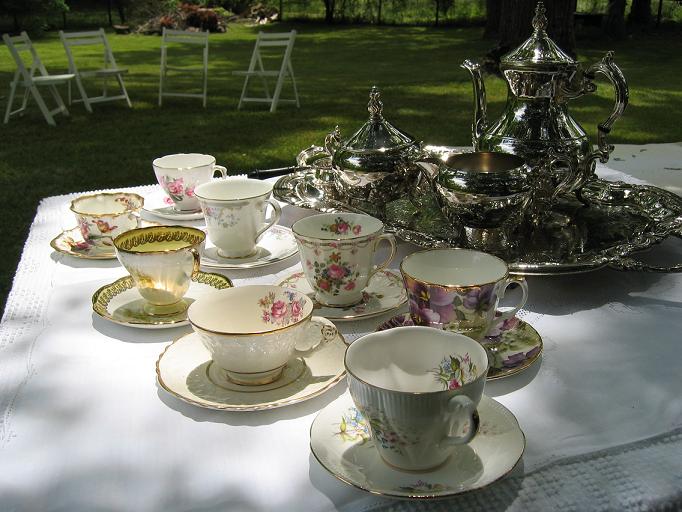 ~I am grateful for the lovely autumn light that slants low through the pines from the west and fills my rooms with the gilding of an old masters painting. For sudden violets in the grass on a November day and for scarlet berries ripening on the hollies. For diamond-shot dawns and cedar trees materializing out of the mist and the delicate shadows of leaf patterns on the wall. For prickly chestnuts and fat brown acorns and the chattering squirrels that love them. For winging birds and 'wooly bears' and apricot skies and the hand of the Artist everywhere I look.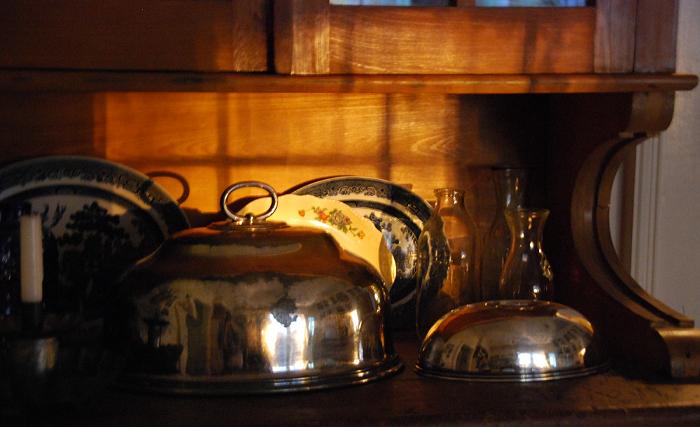 ~I am grateful for my husband. I can't even begin to say how much—both to him and to God, who for some reason chose to bless me with him. I am thankful for the way that he supports me in my dreams, and dreams them right alongside me, alternately affirming me and picking me up out of the mire where I've face-planted with "I can't", as the situation might require. Life with him is a beautiful adventure, an Open Road. For God's gift, that put my best dreams to shame.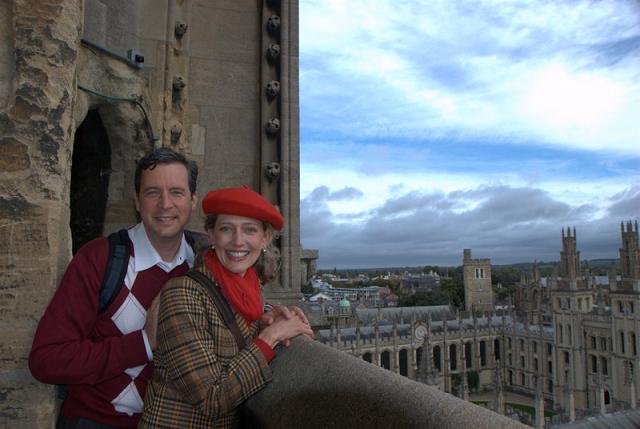 Well, now that I've begun, I could literally go on all day. But that conserve won't make itself. 😉 We'd love to hear from y'all, though . Leave a comment over the weekend, if you wish, and let us know what you are thanking God for this year.
And from all of us at YLCF, may the Lord bless each one of you with a Very Happy Thanksgiving!!
Now thank we all our God,
with heart and hands and voices,
who wondrous things hath done,
in whom his world rejoices;
who from our mother's arms
hath blessed us on our way
with countless gifts of love,
and still is ours today.
Martin Rinkhart, 1586-1649