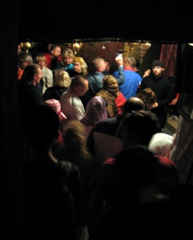 It's Epiphany today: the feast of the three kings, the three sages, the three very wise men. They arrived late on the scene — some say two years — when Jesus was no longer described as a baby, but a young child; staying not in a stable, but a house. The point is: they showed up. And made much ado about Someone!
It's the twelfth day of Christmas now, and I'm a little late on the scene, but I'm still thinking about the epiphany.
Just imagine for a moment that you didn't know that God would visit us, that the Word would become flesh: human enough to leave sandal marks in the mud of backwoods Middle East.
What a God of surprises He was, plotting out the exact day and time and star and stable of His Son's arrival, dispatching sages and shepherds to greet Him, celebrating through a teenaged girl, an unborn baby, and some obscure senior citizens, announcing the secret to nobodies and leaving kings in the dark.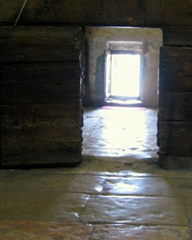 What a God of the exceedingly abundantly above He is! Far beyond anything we could ever ask or think, far wilder than anything that enters into the hearts of men are the plans He had for us.
He came down.
If there were newspapers in heaven, what might they have said on that night?
Human race surprised by joy!
He's doing the same today.