When Christmas Leaves You Feeling Lost and Disappointed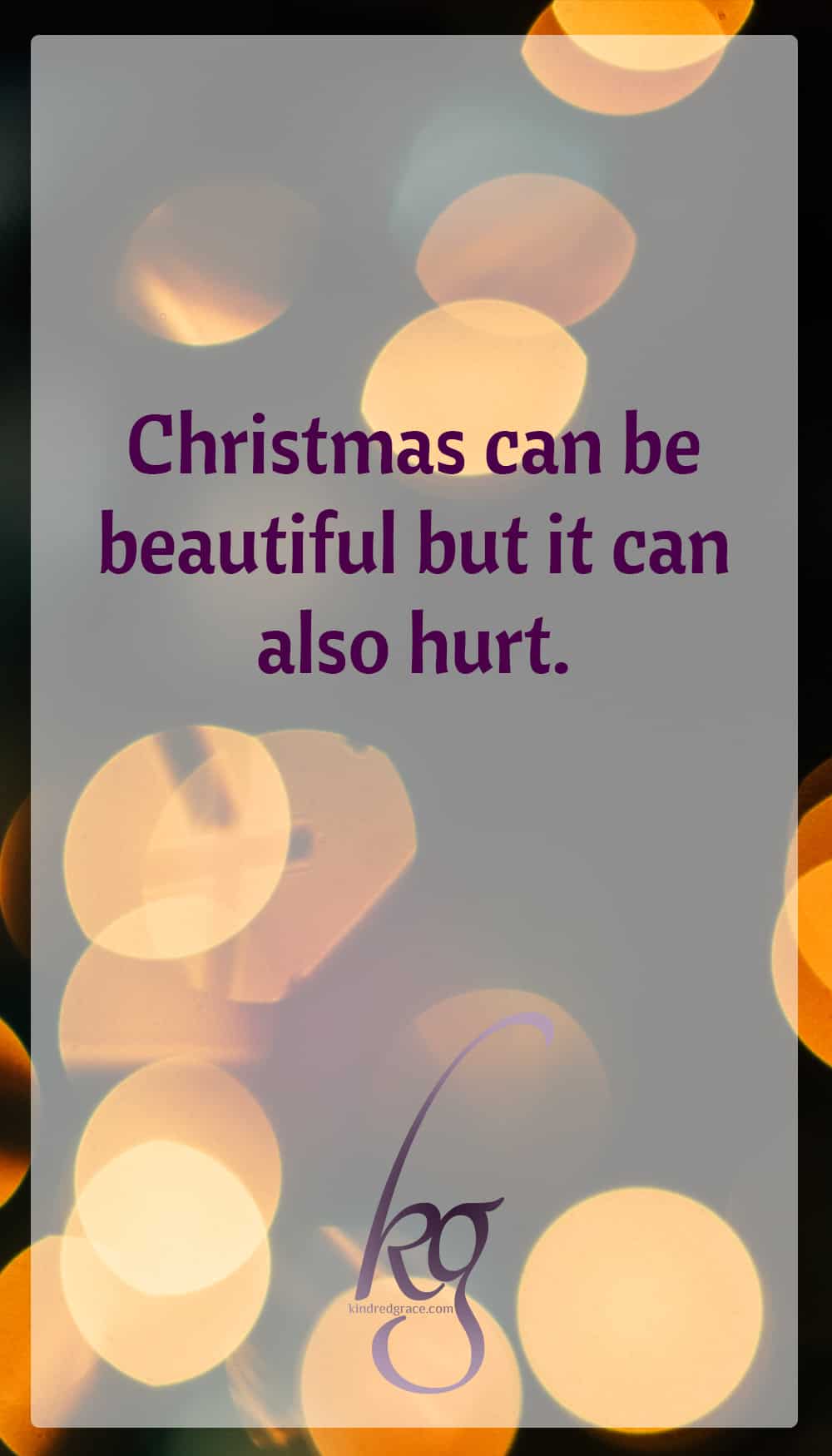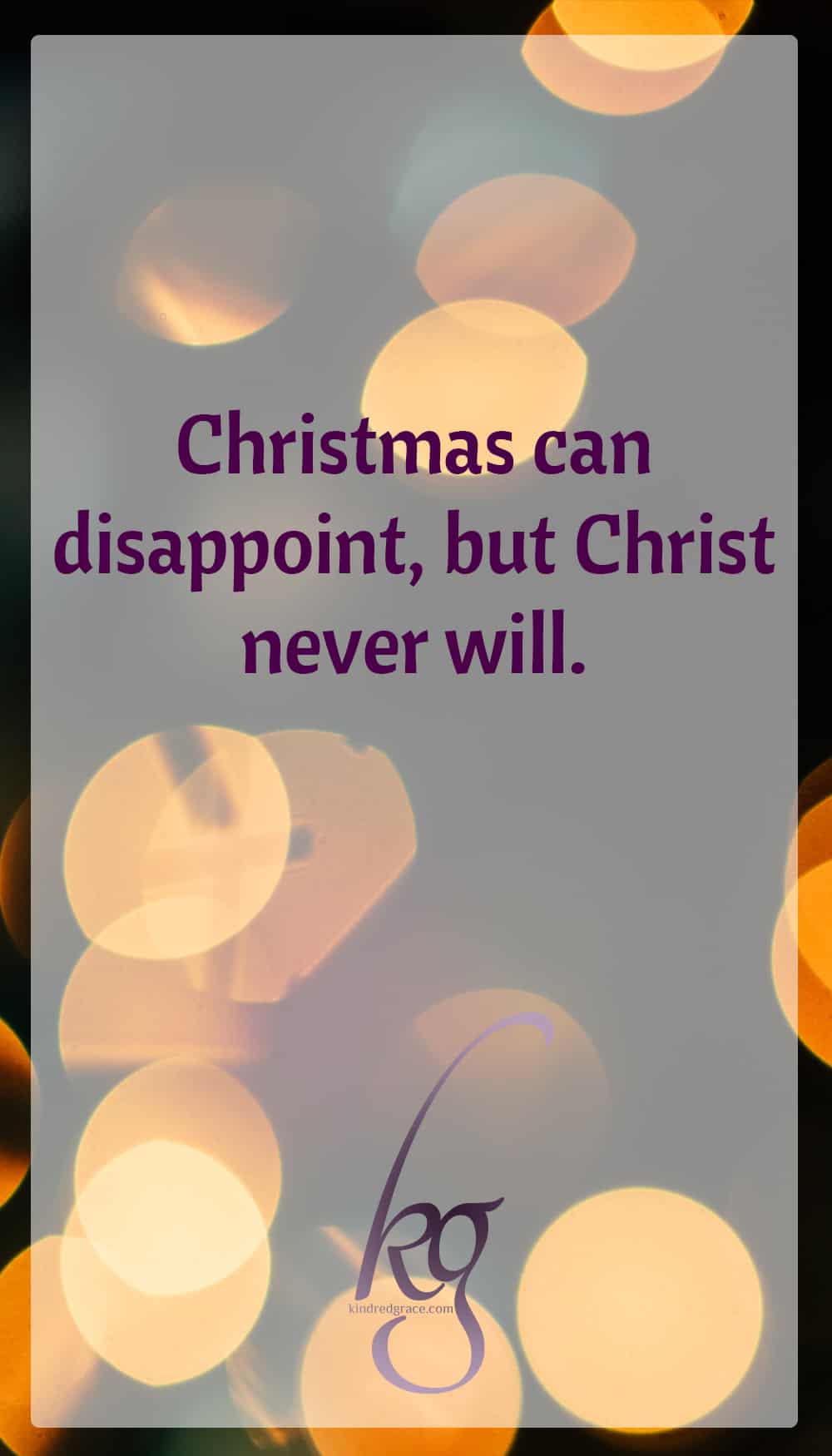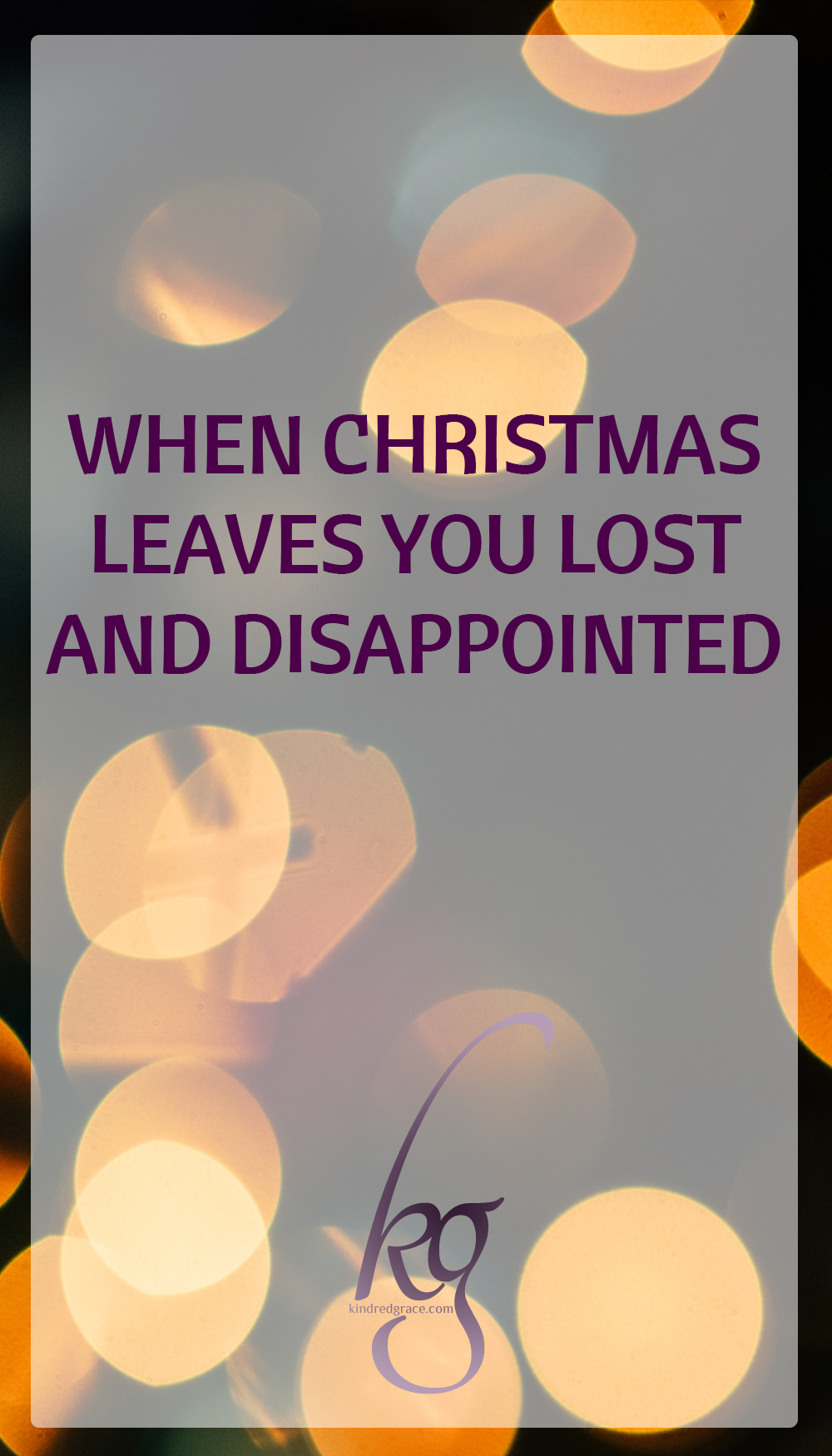 I still remember the small-girl feeling of deep contentment that would settle low in my stomach during the hazy drive home from the grandparents' house at the end of Christmas Day. I'd fall half-asleep with a handful of gifts clutched in my lap, my belly full of good things and my memory warmed by the hugs and happy conversation of cousins and aunts and uncles and grandparents. The black of night wrapped around the car like a blanket, and I was already anticipating waking on Boxing Day to an entire day of remembering, playing with new treasures, and eating good leftovers. But a part of me was always scared that I wouldn't get to see that tomorrow, that all of today's happiness would be cut short. So before I let myself sleep, I'd wrap my arms around myself and pray, 'Not tonight please, Jesus.'
Don't come back just yet, Jesus – and don't let us die yet either. There are too many happy things still to enjoy. And I haven't tried that new box of watercolours.
My love of Christmas hasn't waned any in the years since then.
Those of us with the dubious honour of belonging to that dark wasteland between Generation X and Gen Y are supposed to be filled with a cynical sense of meh about the commercial nature of the whole affair; we were meant to outgrow Christmas a long time ago. But I can't help it. I love it.
I love church carol services, hearing gospel-focused music on the radio, trawling around looking at Christmas lights, pushing through the masses at shopping malls, watching Little Women, sitting outside after dark, preparing plates of crackers and cheese, even feeling the slow-growing march of Summer pressing in and onto us. I love that, in place of stockings, our family still uses the dorky pillowcases we've had since forever. I love that we all still wake up too early on Christmas morning. I love that, before anything else, my Dad will read the nativity story from the gospels, or perhaps a Christ-child prophecy from Isaiah. I understand the concern that many have about this season: that in amongst all the festivity, true meaning gets trampled underfoot. But for me, every bit of it shouts the Messiah's name, and I love it.
Loving something, however, doesn't mean it will always meet my needs or fulfill my expectations. In fact, sometimes it seems that the more invested I am in something, the more capacity it has to break my heart.
Christmas does exactly that for so many of us. We want to it to be a time of overwhelming love, but we fail to be loving or someone fails to love us. We want to give, but there isn't enough. We want to feel secure, but there is no job waiting for us in the new year. We wanted to have our stuff together by now, but everything remains up in the air. We wanted this Christmas to be the one we finally get to share with a beautiful man or a new baby or that loved one who keeps insisting that God is irrelevant, and instead we're alone. We want to feel peace, but instead we carry regrets.
Christmas can be beautiful, but it can also hurt.
That's why my childhood prayers at the end of each Christmas Day betrayed a poor theology of God's greatness. It's okay – and fairly normal – to want to live a long life. But holding onto Christmas while saying 'wait' to Christ makes no sense. It makes no sense because Christmas can and often does disappoint, but Christ never will.
That doesn't mean, of course, that following Christ always seems like the happiest thing. It doesn't mean that we won't occasionally feel disappointed by Christ. We may feel let down by Him, but we will not be let down by Him. The gifts He offers might not be ones we had on our wishlists; maybe they don't even seem like the right fit. But we should pause before asking for a refund.
He sees deeper into our hearts than we can possibly know, and pushing aside His intended gift while clinging to our own ideas of happiness is like turning down a feast because we're certain the turkey bone we're gnawing on is infinitely more satisfying.
'What father gives his kids stones when they ask for bread?', Jesus once asked. If human, earthly, fallible parents know how to give good things to their children, imagine, then, the infinitely greater gift-giving of a perfect, heavenly Father (Matthew 7:9-11). It's impossible for us, who love Him, to begin to conceive what He has in store (1 Corinthians 2:9).
I want your Christmas to be wonderful, drenched in hope and happiness. If it is, only imagine how much greater God's heavenly gifts will be. But if Christmas this year disappoints, or leaves you feeling lost, rejoice that in Christ you are truly found. He is able to do more and more abundantly than we can ask or imagine (Ephesians 3:20-21).
Look up, my friend. The Son is shining.
(originally published in 2011)
Photography: JenniMarie Photography