Devotionals for Busy Moms
Disclosure: This post contains affiliate links which won't change your price.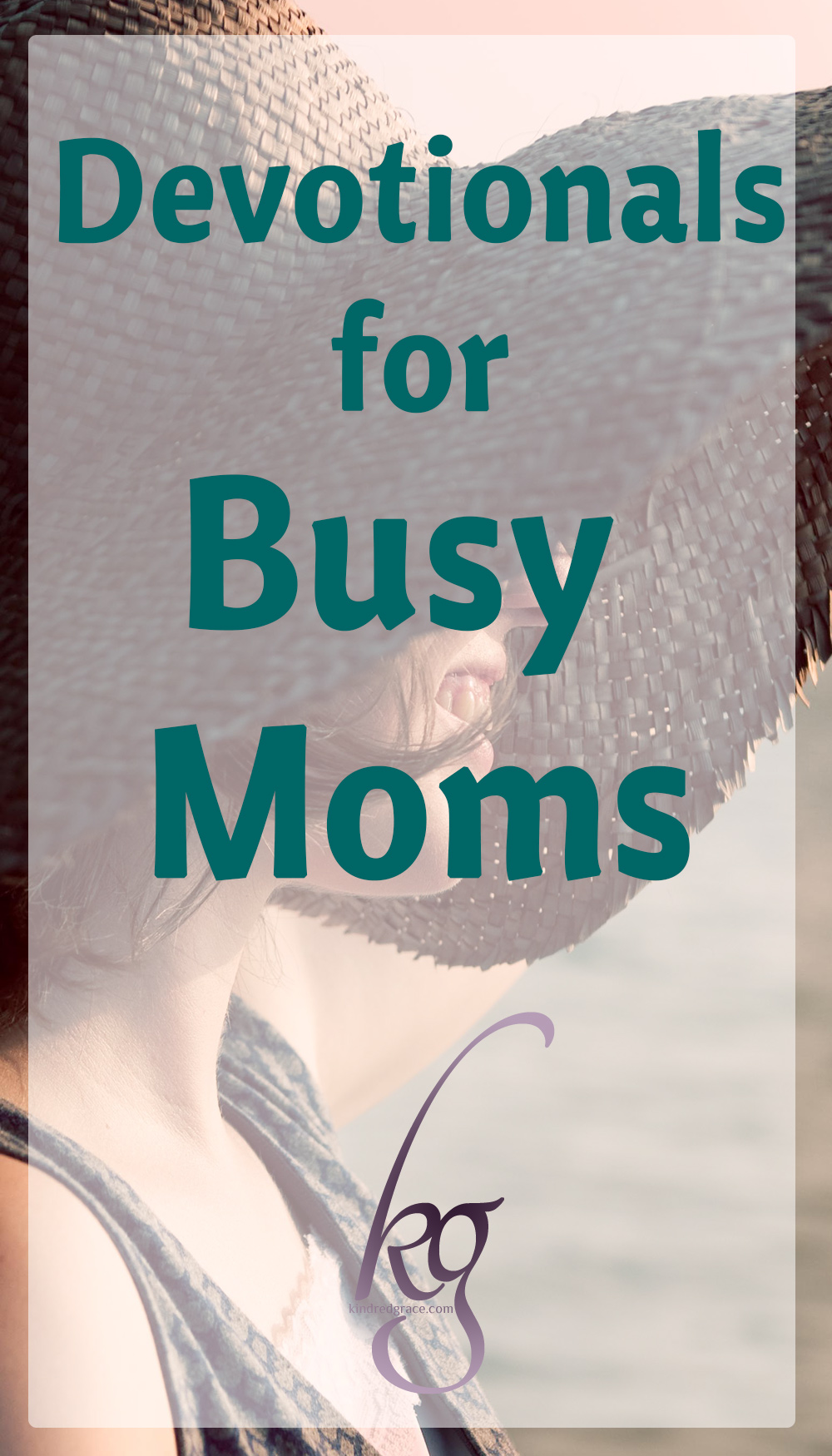 I used to devour books by the dozens. I'd read theology, fiction, memoirs—whatever I could get my hands on.
Except one thing.
I didn't ever read devotionals.
(Well, except that one time I picked up a Guideposts and read the whole years' worth in one sitting.)
The problem was they only took like 2.3 seconds to read and if I was sitting down to read something, I sure enough wanted it to have some substance.
Enter a new season: my husband and I adopted two children.
This changes everything, my friends.
Suddenly, I didn't have time to read whole long books. No more grabbing the latest theological book off the shelf and diving into it with my notebook and highlighter. No more picking up a novel on my way home and reading it before bed.
Oh, I still read all these things. I just don't devour them anymore. I can't. Instead, I work slowly through the books on my nightstand, usually over a period of weeks but sometimes months.
I finally understood the draw of the 2.3 second devotional. (Okay, maybe more like five minutes, but you get the idea!) I could read something from start to finish before one of my children needed me. I could grasp a thought in completion and then mull on it for the day as I went about my daily work.
Over the past year, I have drifted my way through a few devotionals and really enjoyed them. I still binge-read them periodically, but day-by-day or all-at-once, they are full of useful nuggets that bring my attention back to the things that matter as I mother my children and run our home.
If you're looking for a new devotional, one of these may just do the trick!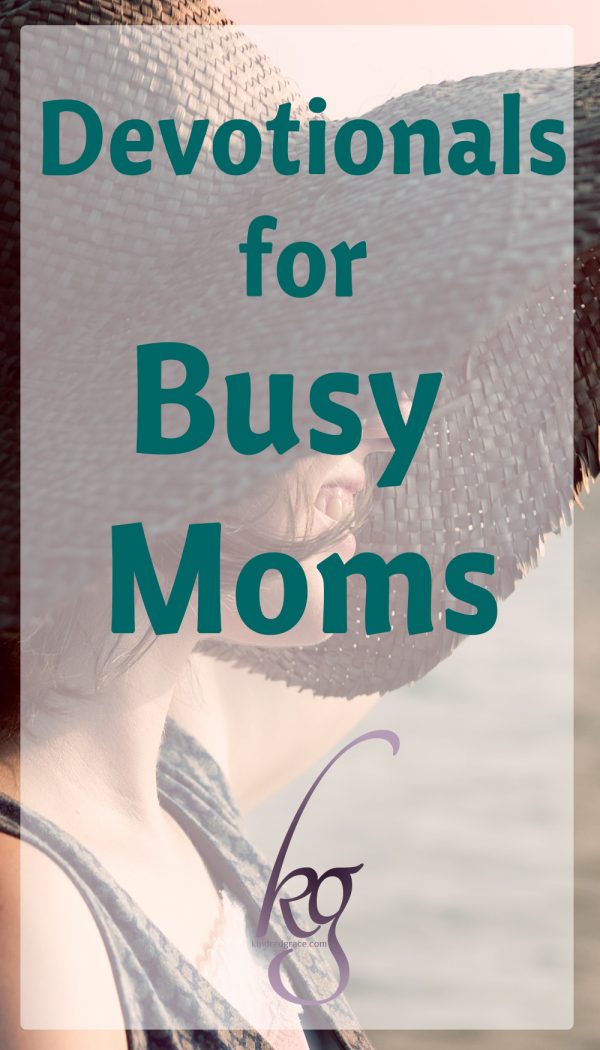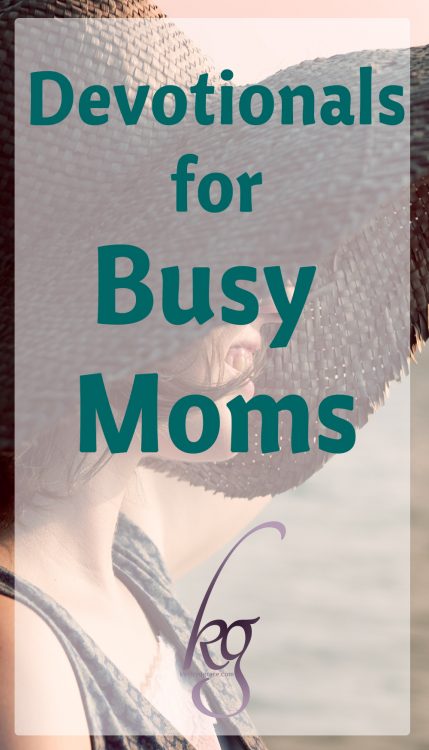 I have always appreciated Julie's practical approach to faith. Her blog posts and notes to me have always been centered on acknowledging God's place in our lives.
Her devotional is no different. It is filled with gentle stories of God's goodness and beautiful reminders to be offering praise back to Him.
"In mounds of dirty dishes and days of sick kids, in financially lean months and challenging-health ones, in relational conflicts and times of isolation, praise brings perspective. A perspective we need."
(Julie Sunne in Everyday Praise)
You don't have to be a farmer to be blessed by these devotionals, nor male (though they make amazing gifts for the men in your life!). I'd actually say that, hand's down, these are my favorite devotionals ever.
Angus is the author of Faith like Potatoes, which was made into a movie some time ago. His devotionals are more like a personal discipleship program. I have been tremendously blessed by them. Convicted, taught, instructed, admonished. It's good stuff, y'all. Real meat, not just milk.
"Today, promise to rededicate your farm or your business, your family, and your life to Jesus and just have faith. Start to trust the Word of God. Do what the Lord tells you to do and your life will never be the same again. Yes, you'll go through fiery trials. Show me one saint in the Bible who didn't. God will see to it that you come out on the other side, gloriously victorious."
(Angus Buchan in A Mustard Seed)
3. WordSnacks by Natasha Metzler
Is it ridiculously hilarious that I never read devotionals, but published one? Hm. I think so too.
A couple years ago I decided to do a writing challenge on my blog, where I wrote for 31 days straight. I had no idea when I started that it would also be the month that our newest to-be-adopted daughter was born at just over 2 pounds and I would be writing my blog entries from a NICU.
When fall came and we had buried our little girl and all the dreams that went with her, I needed something to do so I wouldn't go crazy—and I ended up piecing together a collection of my blog posts into this devotional volume.
I won't say that every entry is phenomenal or anything, but I can tell you that a lot of my heart got strewn across the pages and the comments about holding tight to God while the storms of life blow where my statements-of-faith from the middle of a hurricane.
"Don't let the enemy steal your conversation with God. The Creator is big enough for your questions. He is love enough to show up."
(Natasha Metzler in WordSnacks)
Since I am the mom of older adopted children, I have to drop this resource in here. I grabbed this eBook on a whim and I am so glad I did!
One hard part of connecting with other adoptive moms is protecting the privacy of our children. It's always a hard balance between being real about our struggles and not bashing our kids. What ends up happening is that many adoptive moms feel very alone in the trials they face because when they do mention the hard stuff they downplay it automatically, and other moms are like, "Oh, yeah, that's totally normal." But it's really not.
This book is a great resource because it is comfort (you're not alone!), hope (God is big enough for this!), encouragement (you can do this!), and information (attachment-stuff broken down in little bite-sized pieces for us to think on during the day).
"Children with a history of hurt can have a hard time letting their guard down, allowing you to love them or showing their love to you. Often, I see moms believing and withering at their children's comments—'I hate you!' or 'I don't want to be part of this family!'" As moms accept these comments, they begin to believe harsh things about themselves… Listen to me, do not take your child's comments at face value! You are a precious child of God, worthy of His pursuit, and a worthy parent!"
(Carol Lozier in Devotions of Comfort and Hope for Adoptive and Foster Moms)
I hope there is at least one book in this list that sounds like something you'd enjoy. And since I'm really cemented into these years of only having 2.3 seconds to read, want to let me know some of your favorite devotionals or books that can be read little bits at a time?
Photography: JenniMarie Photography