from book lover to Kindle reader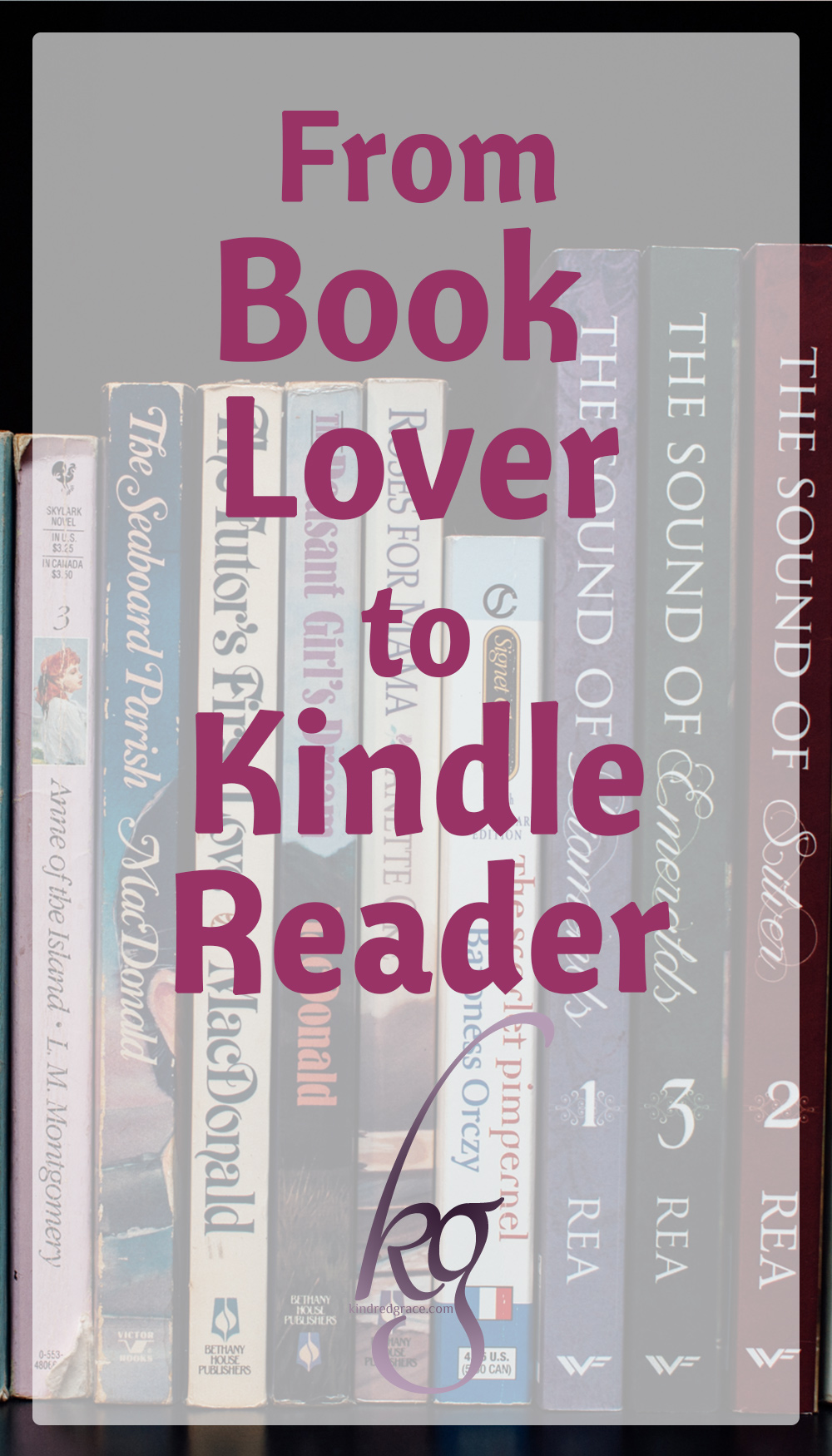 I don't like reading books on the computer.
In fact, I only consent to do so if I absolutely have to. The screen hurts my eyes after a while and I'm always losing my place. I can't curl up with my computer quite like I can with a book. I can't take a laptop with me very well when I go hiking. Books don't have batteries that die at the worst moments. Besides, there's nothing like the smell of paper, the feel of the covers in your hands.
And that is what it always comes down to:
There is nothing that can compare to the real thing.
I always said that, and I meant it, too. No matter how tantalizing the offers of free eBooks were, or how often I glanced longingly at the usually significantly lower prices of Kindle books, I turned up my nose at the idea of investing in anything that didn't have two covers and real paper pages. I was determined that if it meant reading books on a screen, I'd do without. And I did without reading on my computer and without a lot of books I really wanted, but couldn't justify spending the money on. I had seen nothing to convince me that anything but paper and ink was worth my time — or my money.
That was until about a year ago.
The door bell rang and I signed for a box that changed my mind and proved me wrong.
That was the day our iPad had finally arrived.
From the first time I heard about it, the capabilities of this slice of technology had fascinated my tech side. As a tool, the possibilities were apparently limitless; if I wanted it, there was bound to be an app for it. My husband and I were both completely amazed and thrilled with our new piece of equipment.
We hadn't bought it for reading, but my husband must have seen the look on my face after I saw the iBook app — that look said, "Maybe I could change my mind." He generously searched out every major reading app there was and installed them all for me to try out. He even downloaded the first book for me — classic Winnie the Pooh!
I could turn the pages with a tap of my finger. I could hold it in my hands almost like a real book. The text on the page was easy to read and it didn't hurt my eyes as much as a computer screen. I could read outside in the bright sunshine or at night without an extra light. It was light and I could carry it with me anywhere. And most importantly? Now I can carry not just three or five books with me when I travel, I can carry a whole library of 100 books (or more!) with me and only add a couple pounds of weight to my bags. (It makes both my husband and me happy, believe me.)
By the time I got to the end of that first book I read on my iPad, I realized that I was right and that I was wrong.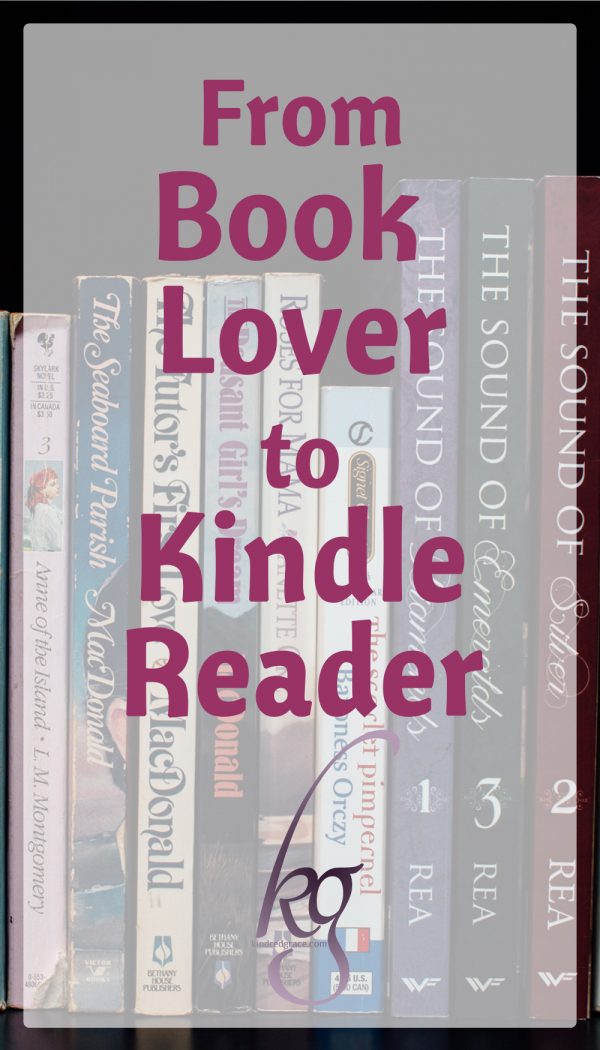 I was wrong that I would never enjoy reading anything but a real book.
This iPad as a reading device is a capability that has slowly grown on me over these last 12 months as I've discovered so many classics I never could find at my library to read. And since I connected the device to our Amazon account, I've been thrilled to find some wished-for books show up in Amazon's free download specials once in a while, and be able to read them in a way that I actually can enjoy.
I was right because there is still nothing like the real thing.
I still have a special place in my heart for book smell and the way real books feel when I read them. Nothing will ever change that. I still tuck real books into my bags. I still love nothing more than to browse the huge used book store in town and come out with an armful of old or new treasures.
But this die-hard real book-lover learned that, when it comes to reading and books, technology isn't all bad.
The iPad gives me the option to expand my library in an affordable way — or even for free, if I am patient enough. It gives me the ability to read Kindle books, Nook books, Google Books, iBooks — more books than I could have imagined! — all with one small device. It helps me to narrow down books that I really must have a paper copy of from the ones I don't really think I'll read again.
As much as I didn't expect it, I think I've come to the point where I can finally say a book doesn't have to have covers and real paper pages to be worth picking up. And that is thanks to the iPad.
I've heard other lovers of real books admit to similar conclusions with their own introduction to the iPad, Kindle, or Nook. While each one has their preferred device, they all share common denominators, and they are all gateways into another way of reading. And they all are a tool that I'm beginning to appreciate more and more.
What about you? What do you think about reading on a device? What are some of your favorite things about it?
Photography: JenniMarie Photography