2014 was a wonderful year, but it was also a very hard one. Looking back to pinpoint my favorite moment, I see grace upon grace, beauty in the pain, and God's unfailing love and faithfulness.
Christmas of last year: we were all sick, my husband was working night shift over the holiday (so he slept whenever he was home) and my grandparents died within six days of each other. Moment of grace: our church bringing us Christmas dinner. They actually tiptoed into the house and left it all in the kitchen while I was taking a desperately needed nap with the toddler (did I mention I was six months pregnant?).
April 25: After a scare at the very end of my pregnancy and a hasty induction (the baby had stopped growing due to a placental complication), a difficult labor produced a beautiful, perfect little boy. Declan James was 6 lbs., 11 oz. and 18 inches long. His first smile, at six hours old, was for his sister Norah. He's still our little sunshine.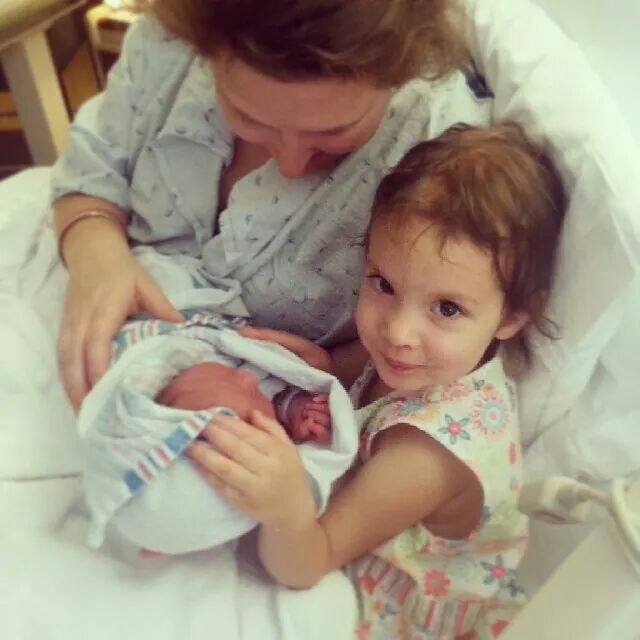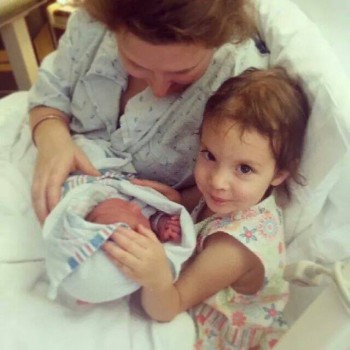 May: my dearly beloved brother-in-law was killed in a car accident, two weeks before he was to marry one of my closest friends. I'm so thankful to know without a doubt that he has seen Jesus face to face, but the pain for those of us who loved him is still intense. Moment of grace: Norah's first spontaneous prayer that morning. She put her little head on the table and said, "Dear Jesus, please help Mama to be OK."
June through August: I spiraled into postpartum depression. I plan to share more about this later, but it was a very dark time. Moments of grace throughout: my husband's quiet strength and love.
September through November: seemingly endless travel with two little ones, mostly for my husband's work. So much grace: his assignment was relatively close to his family in California, so I was able to spend unexpected time with my beloved in-laws (and I really mean that – they are my second family!).
Yes, this past year was challenging. But it was a good year, because we grew closer to God, and closer as a family. Thanks for letting me share a glimpse of the journey with you. Here's to whatever the next year brings… because I know my faithful God is already there.