In a large family, there is always a lot going on, but in many ways my family had been in a holding pattern for a couple of years. The changes we had hoped to see, the progress we had hoped to make, seemed like it would never come. I am happy to announce that 2014 had a lot up her sleeve!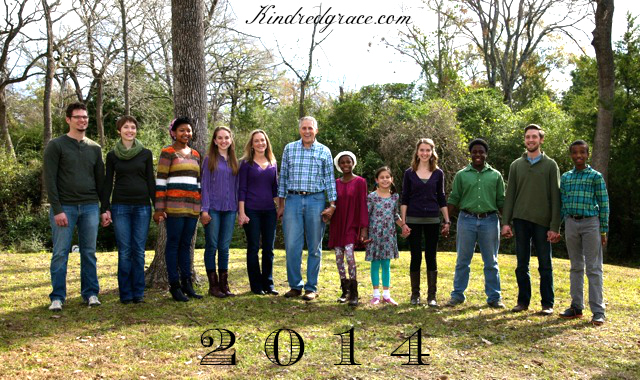 After months of waiting, my newest little sister finally came home from Latvia in September. She is the new baby of the family and turned ten on Christmas Eve-Eve. With timing only God could orchestrate, it wasn't long afterward that my sister and her husband had their in-laws over to our home for a bit of a Thanksgiving meal. They were going to spend Thanksgiving with my family, so they celebrated a little early with my brother-in-law's family. He had the idea to go around the table sharing what we're thankful for. I should've been suspicious when he insisted on being last, but it still came as a huge shock when he finally added that he was thankful he would become a father this summer! That's right, I'm going to be an aunt!
Between seeing Dorothy come through the airport and feeling her arms and legs wrap around me in a huge, long hug and watching my whole family erupt from the table with shouts of "What?! Really?! A baby! When? How did you not tell us sooner? When is it due?!" to clobber the new parents, it's hard to choose a "favorite" moment.
Then there was my first day at the job I had prayed and prayed for. I had needed something more consistent for a long time, but my applications had all wound up in the slush pile. My lack of experience seemed to cause potential employers to chuck my puny resume before even giving me a call back. And then, right after Dorothy came home, I got an interview and some good news. Now I'm happy to announce that I'm the front desk receptionist at a general contractor's office. I love what I do and, the best part? Time for writing and sketching between tasks!
As the holidays came around, I felt like my heart might burst. Every year holds heartache along with the joy. We lost our beloved poodle after seventeen years of sweet, fluffy friendship. But on Thursday, my sister's bringing home a new puppy! We walked with friends through sickness and loss, but we also saw friends return from the brink of death and come home from hospitals. We said goodbye to more than one friend as they moved on to new things and we welcomed new friends into our home. We watched my dad's workplace crumble and rejoiced when he got a phone call about new work. We breathed a sigh of relief when my brother-in-law was finally promoted to manager and "oohed and ahed" as my little sister moved up in her company as well. We saw our own dear brother move hours away and watched him come back to introduce us to a special girl. The desires of our hearts were often painfully delayed but as Proverbs 13:12 says, "Hope deferred makes the heart sick, but a desire fulfilled is a tree of life"!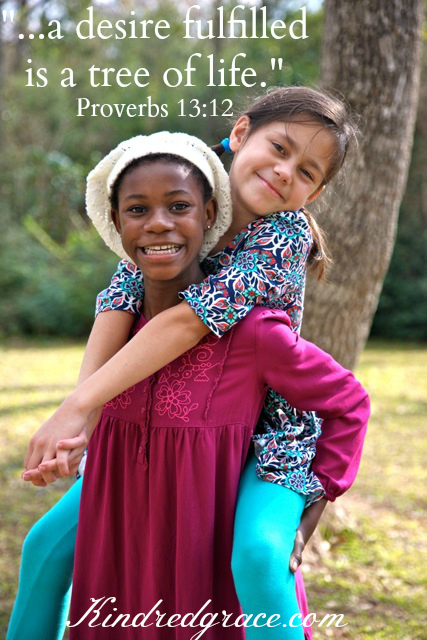 Is there anything more wonderful than watching a family grow? To see Dorothy helping us make our traditional Saint Lucia's Day doughnuts? To hear my sister and her husband talk about baby names? To imagine my own parents as grandparents? To meet the new girlfriend and watch her interact with the family? To gather for a family picture and realize we can hardly fit in the frame, as is??
After such a long wait, we have finally had many of our desires fulfilled. As 2015 blossoms on this "tree of life," we are still waiting for more work for my dad. We are still crossing our fingers for a healthy birthday for my niece or nephew (and anxiously waiting to find out which it will be!). We are still waiting for Dorothy's adoption to be finalized. The story is certainly not over, but what a beautiful chapter it has been.
"God is a great writer," I recently told a friend. There are no predictable plots in the stories He writes. And for that, I am thankful.