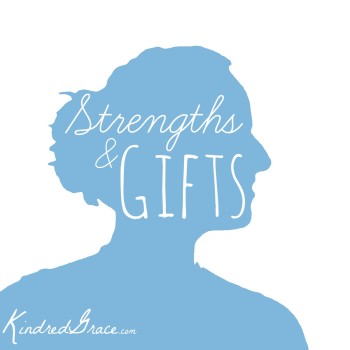 Often we find that our strengths and gifts combine to empower us for the passions God has given us.
Find Your Strengths
Identify Your Passions
Discover Your Gifts
Books on Strengths & Gifts
"The danger of taking a spiritual gifts inventory is that you will pigeon-hole yourself into one spiritual gift and get a big head about it, when in reality, the gifts of the Spirit are fluid and constantly changing depending on the circumstances that God has placed you in."
–Susan Evans in "Spiritual Gifts in the Church"
---
Links may be affiliate links. We do not endorse all opinions on linked websites. Changes/corrections?