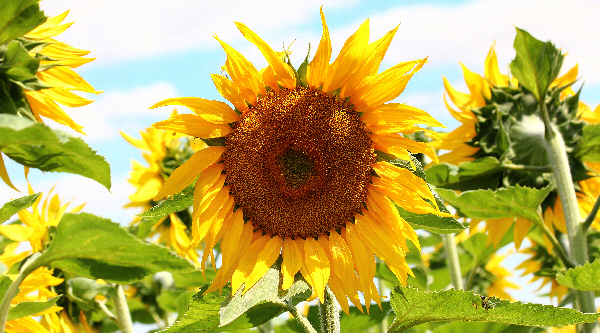 When life feels overwhelming, I've been learning to stop and remember little moments. For the past few years, I've been making it my practice to take time when I least feel like it to look for beauty and good things and happiness in the place that I am right then.
I get distracted sometimes. Life makes bumps, and one thing follows another so quickly that I feel overrun just trying to live, and in the confusion I lose something when I forget to take time for the little moments. If I look at the dark forest too long, I can forget to look at the trees and how sunlight filters into dark places through the leaves. If I only look for the destination, I can forget that violets grow in unexpected places on the trail and in the rocks, and that birds sing when it rains, and that the journey is worthwhile, too.
We each have bad days and hard times, and each of us has tasted a little of earth's sorrows and disappointments in the process of living. Sometimes the journey seems too long, and sometimes there aren't enough tears to cry. But taking time to treasure the little moments can help us to remember that we have good days and beautiful times too. It can remind us that this too shall pass, and that behind those clouds, the sun is shining.
So, when life feels overwhelming, I'm learning to stop, and remember.
Moments when I stood on Colorado Rocky Mountain Highs and looked over the valley below and felt like I was on the top of the world. Times I played in the raindrops, just because I could. The moment we met, the first time he told me that he loved me. Holding my nephew and my niece for the first time. Watching them grow. Hearing her squeal when she realizes we're going to play in the creek, and feeling her little hand hold onto mine, trusting I won't ever let go, even when she falls. Chasing lightning bugs, and watching a tiny humming bird's flight through a thunderstorm. Feeling the wind on my face. Finding a flower in a cold and rocky place where winter is long and hard. Even in the tears that I've cried and the things that I've lost, knowing that He would be faithful.
Every life is full of these moments. It isn't that there's magic in the little things, just that in choosing take time out from just living to enjoy life and the way that God wraps us up in beauty and in unexpected treasures is a balm to the soul. It is refocusing the lenses of life and keeping perspective: "every day might not be beautiful, but there is something beautiful in every day."