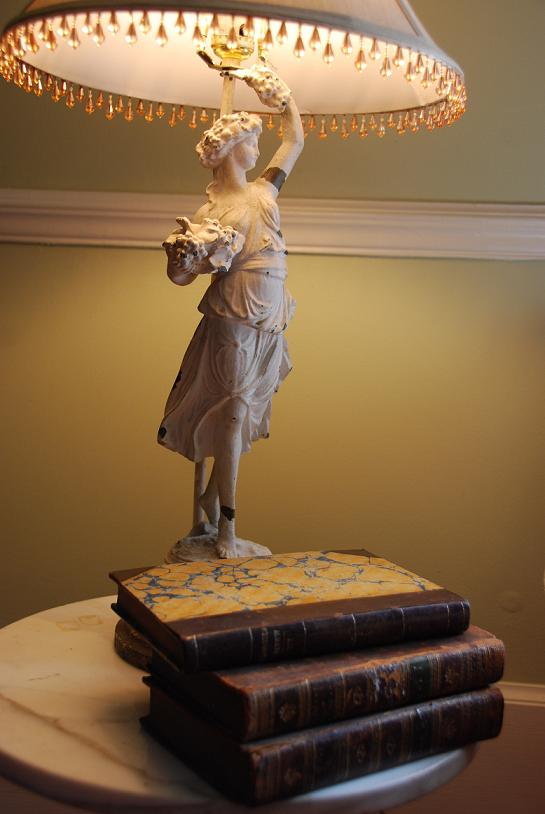 "Books are not made for furniture, but there is nothing else that so beautifully furnishes a house."
-Henry Ward Beecher
They are piled artfully on the desk. They mount to the lampshade on the bedside table. They wobble in stacks as precarious as a loose boulder jutting over a snowy mountainscape.
Oh, yes. And they fill the bookshelves.
What would we do without them?
For the true bibliophile, nothing so beautifies a room as a healthy population of books.
One of my favorite things to do upon entering another's home is to peruse the shelves. To run an eager eye over the titles and spines deemed worthy by the occupants to proclaim their unique passions and interests to the world. I fully believe that the books one chooses to read and display speak more eloquently than words of one's identity. Of what moves and motivates them; of what makes them more alive. Of where their treasure is, if you will. Books are such living companions that the placing of one upon a shelf–or on a table, or leaning in a deep windowsill or even propping up a candlestick–is in many ways an invitation to that volume to take up its abode with you. It is for that reason that it is as interesting for me to stare at the bookshelves of old friends as it is of new acquaintances. A person's bookshelf is a window into their personhood. And it can be a magic casement, "opening on the foam of perilous seas, in faery lands forlorn".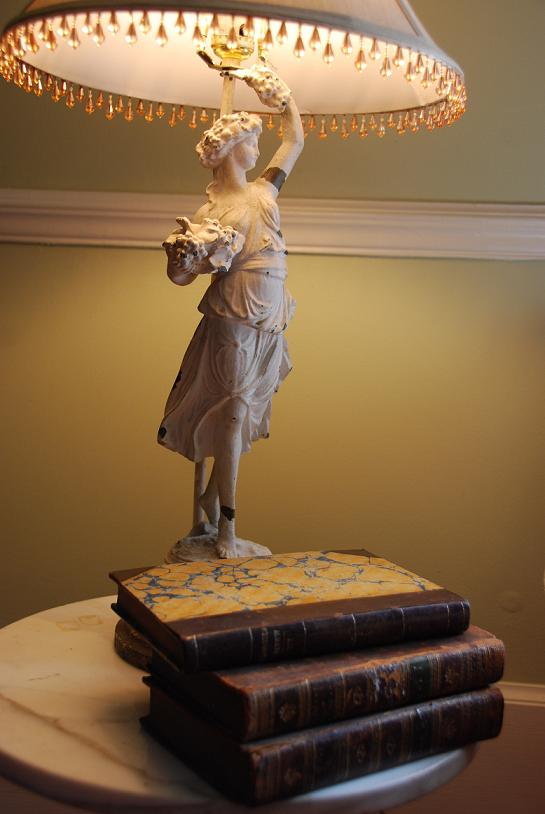 When we renovated our den a few years back, we had a pretty clear idea of what we wanted: a William Morris-styled room with dark paneling and old, polished wood for the firelight to flicker off of. We envisioned a plate rail carefully adorned with things we "believe to be beautiful" and deep leather furniture that would envelop one like an embrace. But the most important thing about the room–the focal point about which we grouped our other ideas–was the bookcase. I wanted floor-to-ceiling shelves, like the 14-footers in my grandmother's Victorian home. Philip saw them backed with the same rich heart-pine with which we had paneled the walls and the ceiling and laid the floor, stained a gorgeous English Chestnut like the rest of the room. And a freize at the top for a motto to express our ideals and our vision–to both of which the volumes to be housed beneath had contributed immeasurably.
Only the best for our books, was the unspoken mantra between us.
So Philip drew them out, measured about a million times for good luck, and cranked up the circular saw. For days our lives were punctuated by the wails and shrieks of cutting and the pounding of hammers and nail guns. We opened our windows in December against the fumes of the stain and polyurethane. But at last it was time for our books to come home, and we carted them down from where we had stashed them in an upstairs bedroom with the giddiness of children. I couldn't wait to see how they would look–how alive the room would become–when we had fitted our loved volumes into Philip's beautiful bookshelves.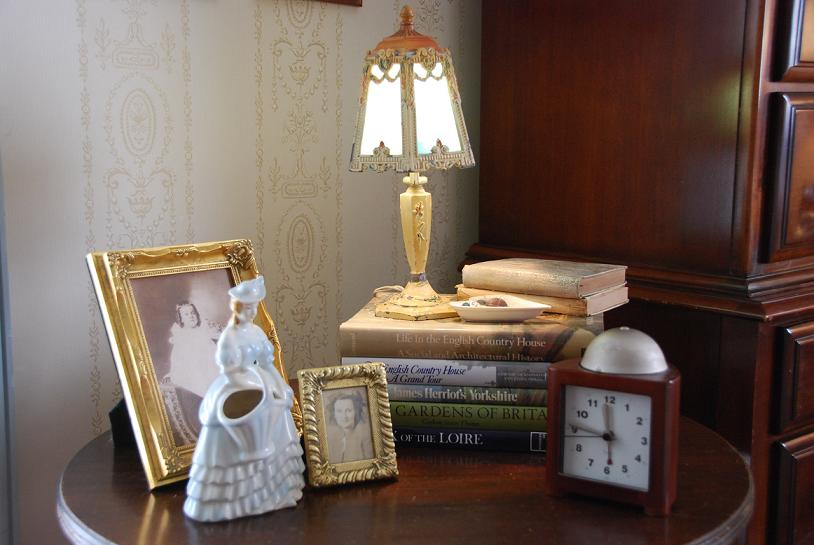 "I wonder how full they will be?" I wondered as we passed each other on the stairs.
"I wonder how long it will take to fill them up?" Philip grinned.
The shelves were close to half-full and we were amazed. We didn't realize that we had that many books.
That was five years ago.
They are full now.
My grandparents' library shelves were full, too. And the old drug store case in the upstairs hall. And the barrister cases in the bedroom. And the low bookshelves encircling the sunporch. And the built-ins encasing the door to the back hall like an arch of triumph.
That's just the way it is with book lovers. It's not only hard to know when to stop. It's impossible. But how soulless our homes would be without them!