by K.J. Tanner
My daughter and I are both the firstborn children in our family. We're both high achieving, highly motivated, natural leaders. We both know what other people should be doing and spend most of our time running around like a chicken with our heads cut off. I like order and schedules and routine. She's the spitting image of me, however since she is seven and one-half her idea of what a routine should look like and my idea are often quite different. Insert personality war here.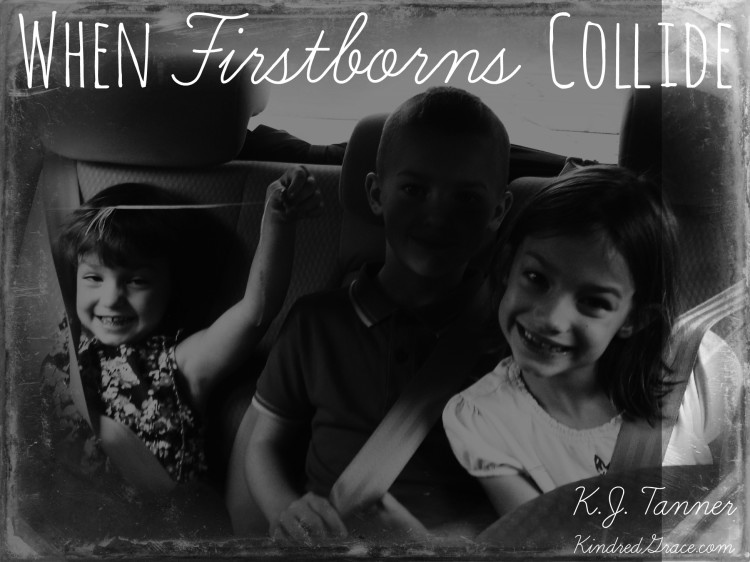 I was astounded as my little girl grew how much she seemed to act like me. I marveled at it until one day her stubborn tendency rivaled mine in strength and she and I were deadlocked in a disagreement as to what should happen. I finally had to pull the "mom" card and the argument was over. I was intrigued, however, to discover why parenting my firstborn was so difficult at times. How could we be so similar and yet so completely different?
I think much of it is linked to birth order, but I also know that I had to change my ideas and ideals related to parenting to match her specific makeup. One of my favorite tools for doing this was the Kids' Flag Page from Family Matters. My daughter thought it was a game and at the end of it I tallied her answers and my goodness, I was so surprised to see that it nailed my daughter to a T. The book that came with it also gave me tips and strategies for parenting my daughter according to her specific bent. Suddenly what seemed like inconveniences and such became idiosyncrasies that I could celebrate in my daughter.
In learning how to best parent my daughter, I had to learn a little bit about me. After taking multiple personality tests and not really understanding the results, I happened upon Strengthsfinder. Not only did this test completely match my personality, it helped me identify why I am the way that I am.
Before taking personality into account when parenting Zahara, I spent most of my day being frustrated with her, and she with me. It was not a fun way to live. For example, she would take quite a long time to get ready in the morning. She would sing and dance and preen in the mirror. I saw this as wasting time, but for my daughter it was a way to fill up her love tank. She loves performing and her morning escapades in front of the mirror were not her attempt at disobedience or her universally appointed shot at making me lose my mind. Instead, they were her just being her little performer self. Realizing that this was part of her personality allowed me to better decide when I could let her perform or when we actually needed to be somewhere and she needed to speed things along. In giving her a chance to express herself via the singing and dancing instead of always hurrying her along, Zahara became more responsive to my requests in the morning.
What is more difficult for you—working with someone whose personality is just like yours or working with someone whose personality is the opposite? Have you ever experienced a personality clash with one of your children? What do you think was the cause?
What tools or strategies have you employed to soothe personality conflicts? I'd love to hear about them!