Ever After: The Best Fairy-Tale Retellings for Christian Readers
Disclosure: This post contains affiliate links which won't change your price.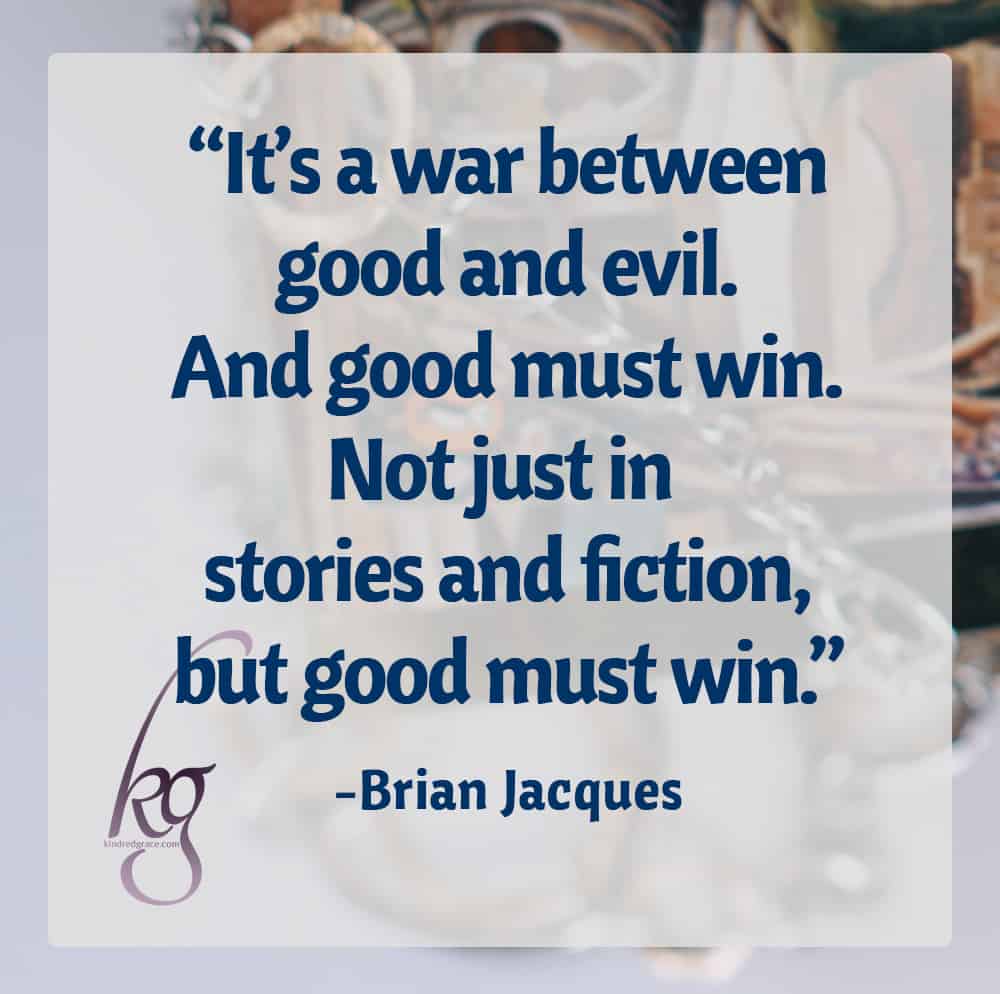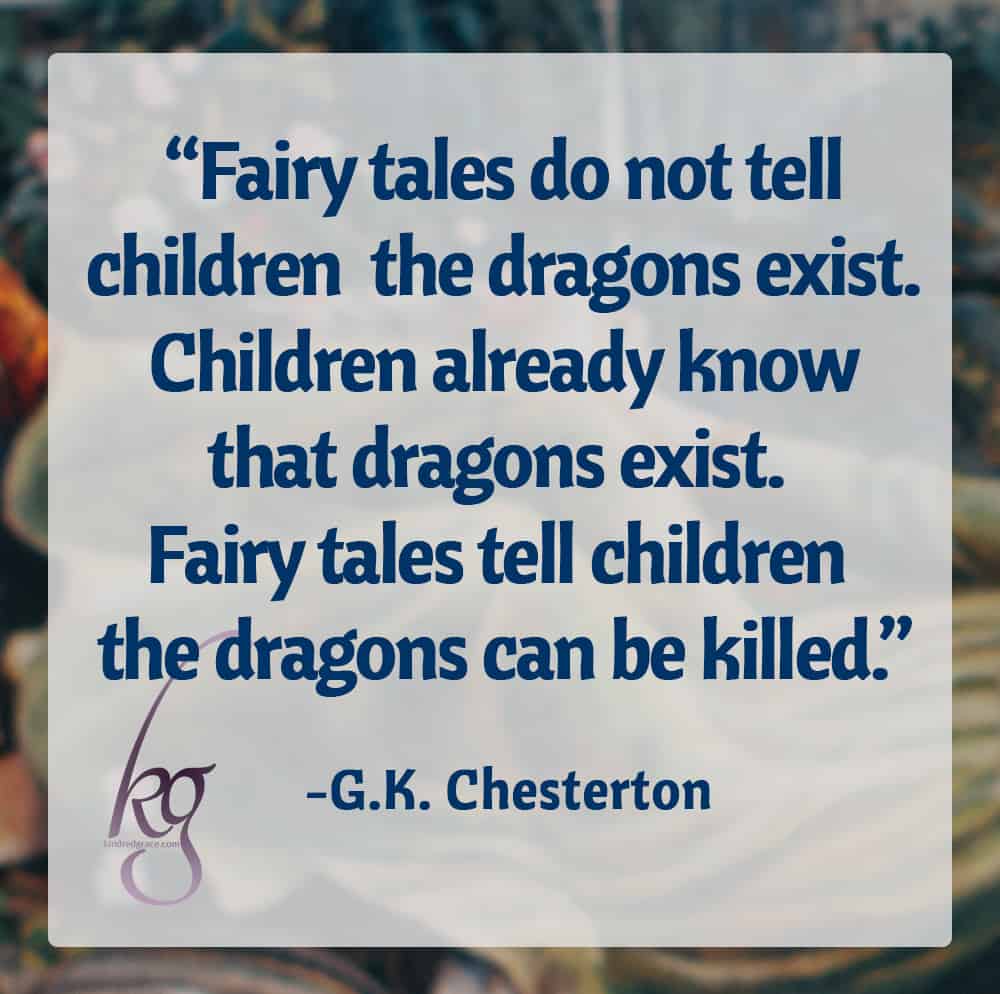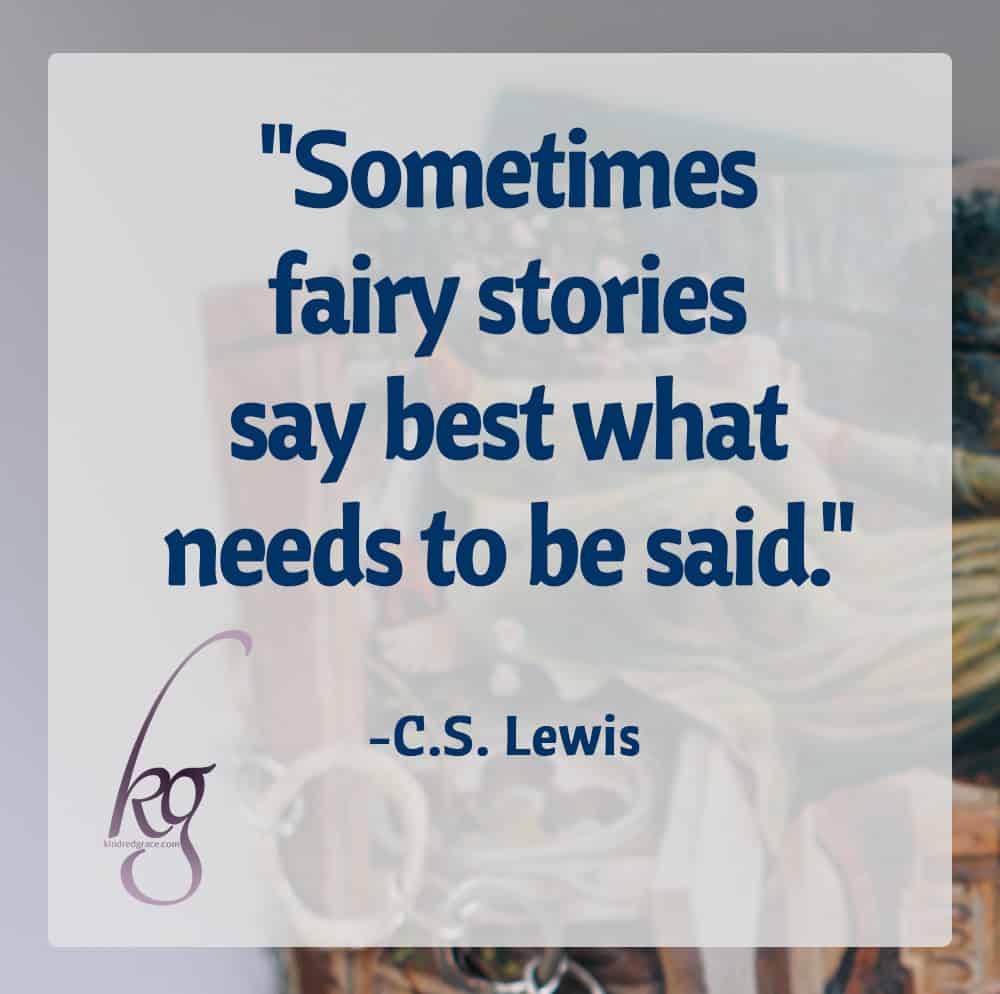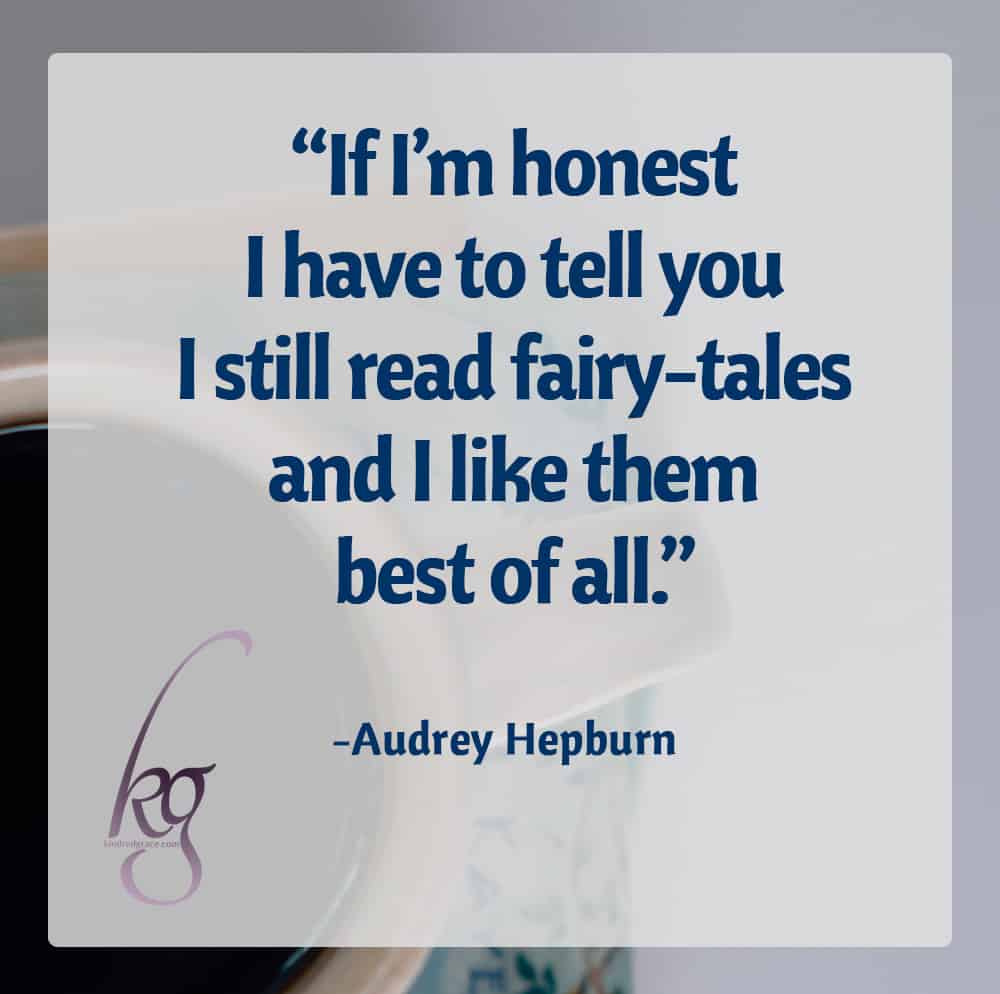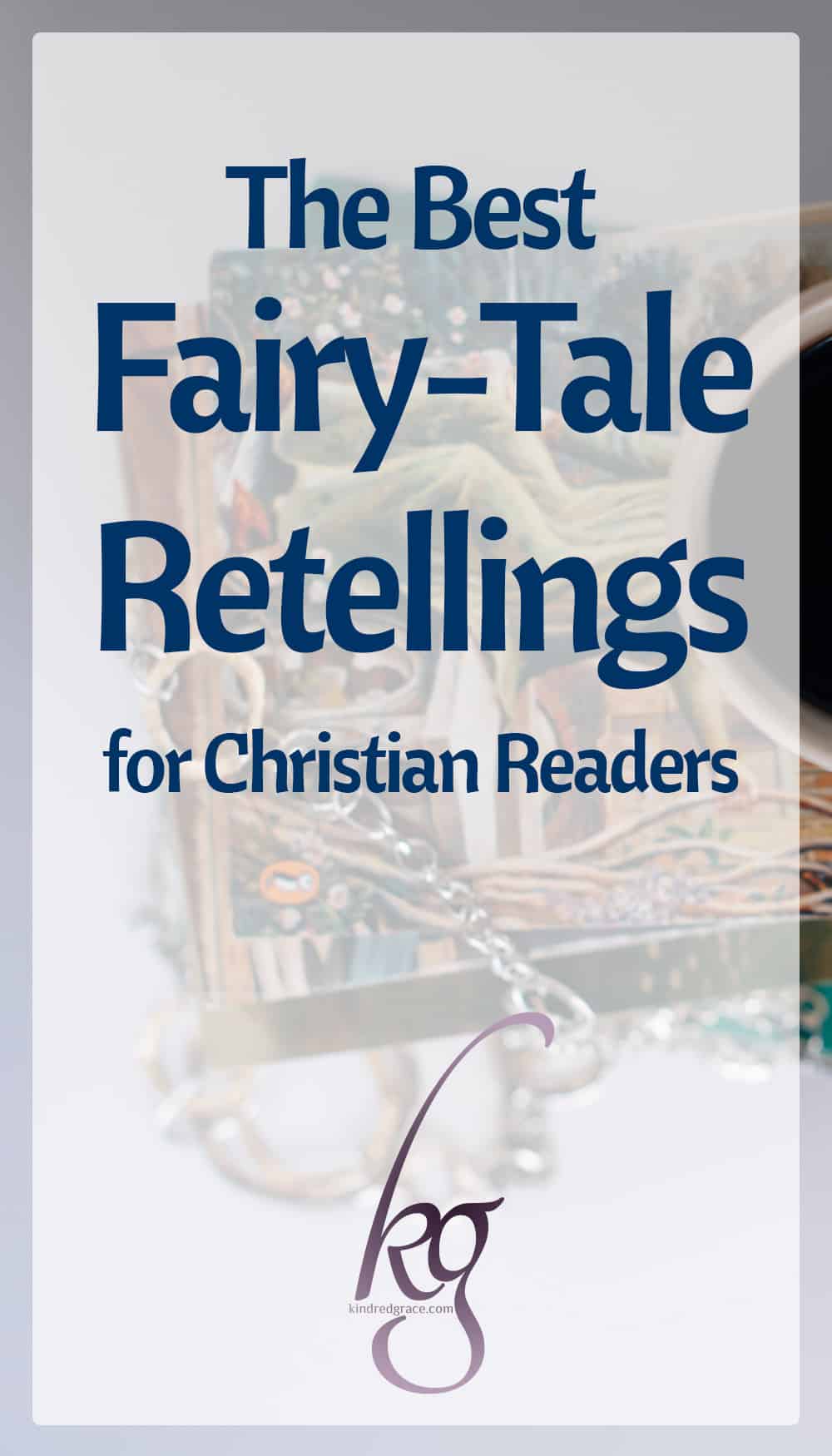 This past year, I needed stories. With each new loss and struggle that my family faced, and with the depth of fear and pain in our communities around the world, I prayed for peace and comfort, but my heart felt worn and beaten. I wasn't really sure we'd find a safe way through the losses as they piled up around us. What I longed for more than anything was the reassurance of the truth that no matter what, God knows and good wins.
"Yes, there is evil, says the fairy tale…. But there is also good. And, the Author of Good always wins in the end. The fairy tale grants us the hope to continue to face the giants. It gives us the grace to turn our eyes up toward the one who rides upon the highest heavens as we make the decisions to keep fighting the goblins of unhealthy philosophies and mean girls and broken promises."

(Kathryn Ritchie in Why I Believe in Fairy Tales)
God made stories to help us grasp truth in ways our hearts may not catch any other way. Stories have often been a healing place for me, and this past year they became a much-needed escape in the form of fairy tales and fairy tale retellings.
Many amazing authors have retold familiar tales to show that, in the end, no matter how bad it is today, Truth, Goodness, and Beauty will win. These fairy tales helped me to hold on to loving and living courageously and continually reminded me that hope is worth holding close. Life may feel more of a mess than ever, but one day Truth, Goodness, and Beauty will win, once and for all.
Some people say fairytales are for children. But sometimes I think we adults need them even more. With everything that we juggle, with each battle we fight, we often forget to hope for the impossible or to look for the unexpected. It's easy to get caught up in real life and all that it demands and lose touch with our sense of wonder. But I believe that sometimes fairy tales are really very much like our real life; fairy tales remind us that we have every reason to be hopeful and to believe in the beauty of a day that has not yet come.
I read more than ninety books, mostly fairy tales, in 2020. In case I am not the only one who could use the magic of a beloved tale retold, I have compiled a list of all of my favorites for you to explore, plus others still on my TBR list.
Fairy-Tale Retellings by Christian Authors
Melanie Dickerson:
I fell in love with fairytale retellings when I fell in love with Melanie Dickerson's books.
Starting with a heart-capturing story of Sleeping Beauty, Melanie Dickerson weaves the history of the nobility of Hagenheim into an entire string of delightfully rewritten versions of all of the most beloved fairy tales of our childhoods. Not only is each book whimsical and wonderfully interesting, but Melanie wraps into it hints of truth and courage that you can come back to again and again. (Though her books are often considered young adult fiction, I find them fantastic for older readers as well.)
The first book by Melanie Dickerson that I read is still one of my favorites–a nod to Robin Hood as well as Swan Lake. You can read about the strong, courageous Odette in The Huntress of Thornbeck Forest, the first book in this series.
I was sad when the last book of the Fairy Tale Romance series came out and ecstatic when I realized that the new series that Melanie was writing was yet another series of famous fairy-tale retellings. I can't wait to dig into the first two books in this series, because I know that they will not fail to wrap themselves around my heart, just like all her other books!
I feel like each book that I read by Jody Hedlund exceeds my expectations, but this young adult series of princess stories absolutely stole my heart. The retellings are uniquely imagined. The characters are strong and yet relatable. And the little gems of truth really touched me. These are books I will be delighted to share with my own little daughter as she reaches her tweens, because they feature the exact kind of qualities I want her to hold on to as she walks towards adulthood. These stories build on each other, so you'll want to read them all! (Though most of Jody Hedlund's fairy tale stories are classified as young adult fiction, they are delightful for adult lovers of fairy tales as well.)
Although they are not written as retellings, you will definitely want to add these other series by Jody Hedlund to your book lists, as well:
While the first two series on my list are strongly historical, this series by Brittany Fitcher blends a little bit of historical with the fantasy genre one expects with fairytale retellings. Brittany writes delightful stories that have a touch of whimsical charm that I loved. Her retellings are sweet, clean, and endearing. You will find yourself drawn in by the plot and by the time the story is over, you will feel like you've gained a new friend. The first three books in this series tell the story of Beauty and The Beast and introduce the plot for the remaining 6 books.
This series came with high recommendations from a young reader. Written by the daughter of a favorite author in another genre, Valerie Comer, I was excited to read the novella that begins Hanna's series. Sweet and gentle storytelling wrap these well-known stories into heart-capturing characters and wonderful endings.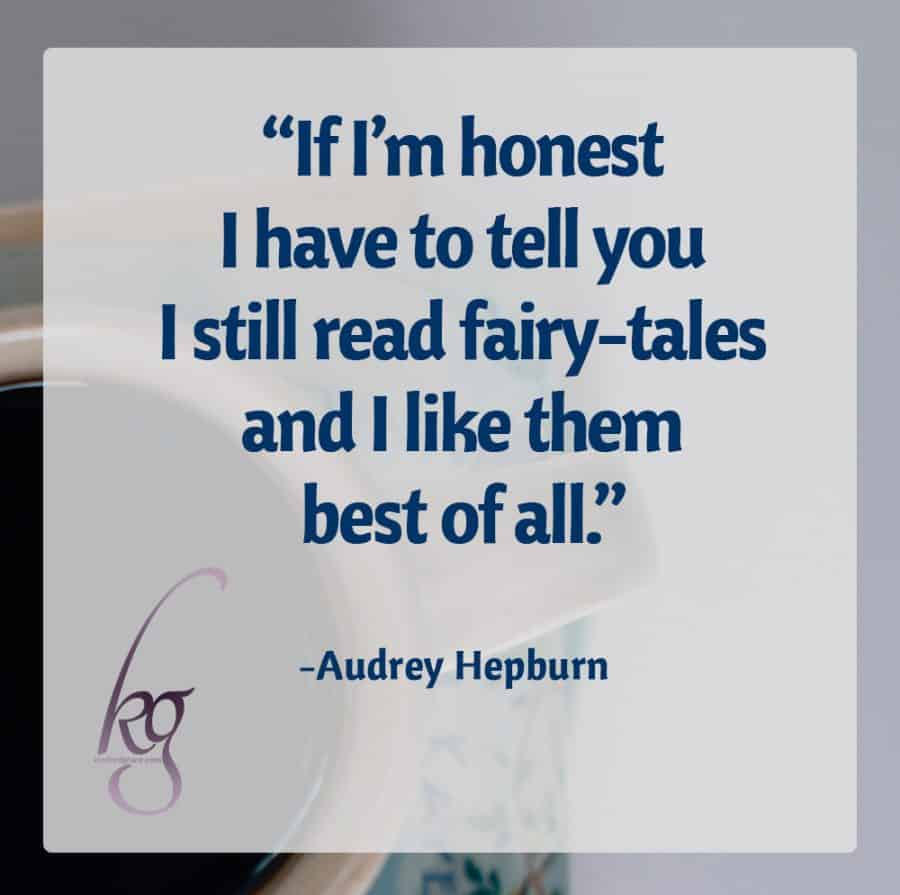 "If I'm honest I have to tell you I still read fairy-tales and I like them best of all."
(attributed to Audrey Hepburn in Fan Phenomena)
Fairy Tales Set in Real-Life Time Periods
Sarah Price: An Amish Fairytale series
Fairy Tales retold in Amish country? Well, I admit that I was pretty skeptical about how this would play out and honor the Amish culture while also keeping a thread of the beloved old fairy tales recognizable within the plot. However, if you love clean Amish romance, you are sure to love the sweet, endearing heroines and their stories of courage and the love that grows as a result of the risks they take for their families. This is such a unique setting for a fairy tale series, but Sarah Price makes it really work!
Joanna Barker: Forever After Retellings series
I'm always up for a good historical regency era novel. Adding in the theme of a favorite fairy tale story combined all the aspects I love about both genres into one delightful series. I found Joanna's characters endearing and the stories were such a sweet and fun way to experience the fairy tales I've loved in other genres. Without the magical elements that the fantasy genre includes, these are real to life and perfect for any lover of Jane Austen and the regency era.
Lacy Williams: Cowboy Fairytales series
Looking to step outside my personal fairy tale box of historical and fantasy settings, I picked up this series. Set in modern day USA, these stories feature a taste of the West and the world of cowboys and ranchers, all while capturing the essence of what we love in the familiar old fairy tales. I am typically not as fond of contemporary fiction in general, but these kept me interested and intrigued!
A. M. Heath: A Season Passed series
A.M. Heath has such a talent for deep stories that are sure to leave an impression on your heart long after you've closed the book. I've never been disappointed by any of her books, so I knew I'd love these two modern-day nods to some of the best known fairy tales, including Beauty and the Beast. They are wrapped up with strong truths and heartwarming conclusions.
Pepper Basham: Between Stairs and Stardust
Set at one of the most famous destinations, Biltmore Estates in Asheville, North Carolina, beloved author Pepper Basham pens a story with a nod to Cinderella's romance with touches of the unexpected.
Chautona Havig: Allerednic: A Regency Cinderella Tale in Reverse–sort of
I am always up to reading books by Chautona Havig, and historical fiction paired with a reverse fairy tale retelling makes this a great pick me up for a weekend read. Get ready for humor, truth, and engaging characters in this one!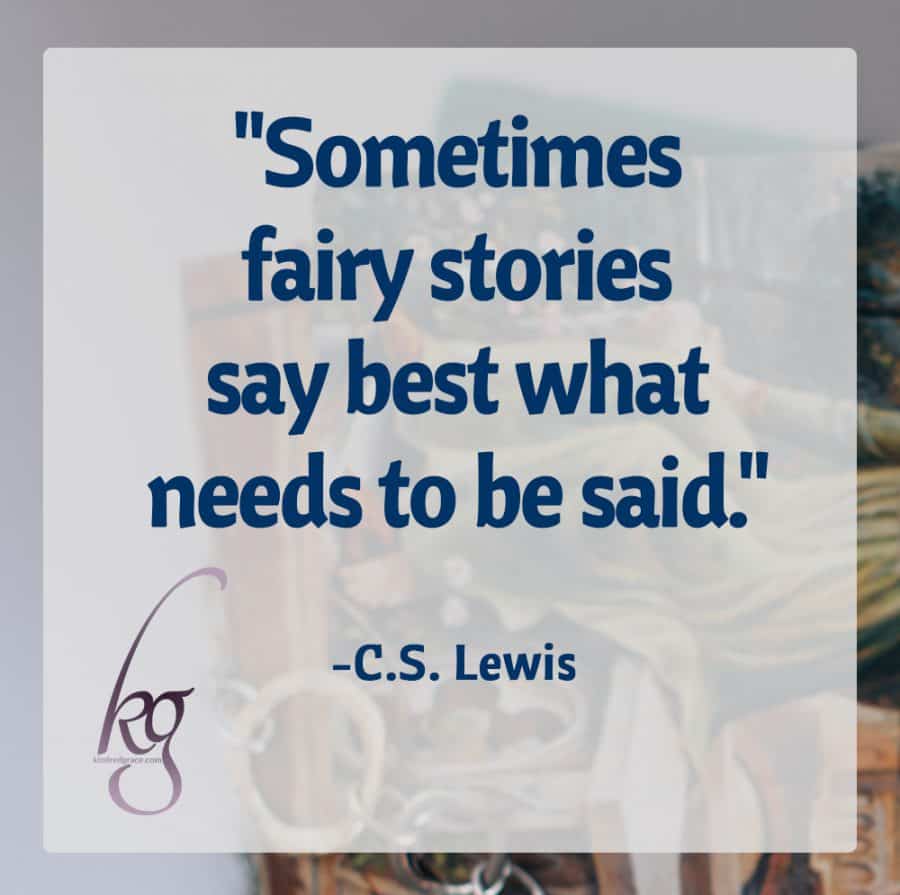 "Sometimes fairy stories say best what needs to be said."
(C.S. Lewis)
Multi-Author Fairy-Tale Retellings
One of my favorite ways to try out new books is to find multi-author collaborations that feature one of the authors I already know and love. I've found so many new authors and books that I've loved in this way; it also allows for experiencing a lot of variety within one cohesive collection. These series feature stories that are written by completely different authors but have interconnected plotlines that just fascinate and delight me.
Once Upon a Christmas: Contemporary Retellings of Timeless Tales
I looked at this book and knew I had to read it. Not only does it feature a story by one of my favorite authors, Toni Shiloh, but everyone knows I can't resist Christmas stories. These Christmas stories did not disappoint me! Contemporary fiction filled with familiar storylines will warm your heart and bring a smile to your face. And if you are like me, you will not wait until Christmas to dive in!
Entwined Tales series
This series is a sampling of some of the best known authors of clean historical fantasy retellings. I found each one so strongly unique to each author's personal writing style and yet so delightfully familiar in how the story continued. I think it's one of the best multi-author collaborations I've read to date! My personal favorite was the reverse retelling of the Frog Prince, but you really should read these in order and read all of them to get the full enjoyment.
Tales of Ever After: A Fellowship of Fantasy Anthology
While still holding its place in line in my TBR pile, this book is worth including in my list as a unique and intriguing presentation of fairy tales, retold or entirely new creations, by a larger selection of authors. Not all of the pieces are full-length novels, but after glancing at the author list, I'm pretty sure that these stories would satisfy the itch for magical adventures and familiar faces presented in new ways.
Encircled: An Ever After Anthology
This anthology includes delightful stories from S.E. Clancy, Jebraun Clifford, J.M. Hackman, E.J. Kitchens, Laurie Lucking, and Tori V. Rainn. You'll get historical fiction, futuristic fiction and a good dose of magical story telling when you read this collection.
Ever After Mysteries (coming soon!)
This entire series will be available for pre-ordering very soon, and I don't want you to miss out because this is one that I may be looking forward to more than any other fairytale series in 2021! This series is a fairy tale inspired mystery series set in the 1920s. Favorite contemporary fiction author Chautona Havig has written the first book in the series, The Last Gasp, and I am impatiently awaiting the chance to get my hands on it and all the others as soon as I possibly can. (Just take a peek at this author line up: Marji Laine, Cathe Swanson, April Hayman, Rebekah Jones, Denise Barela, Liz Tolsma, and Chautona Havig!)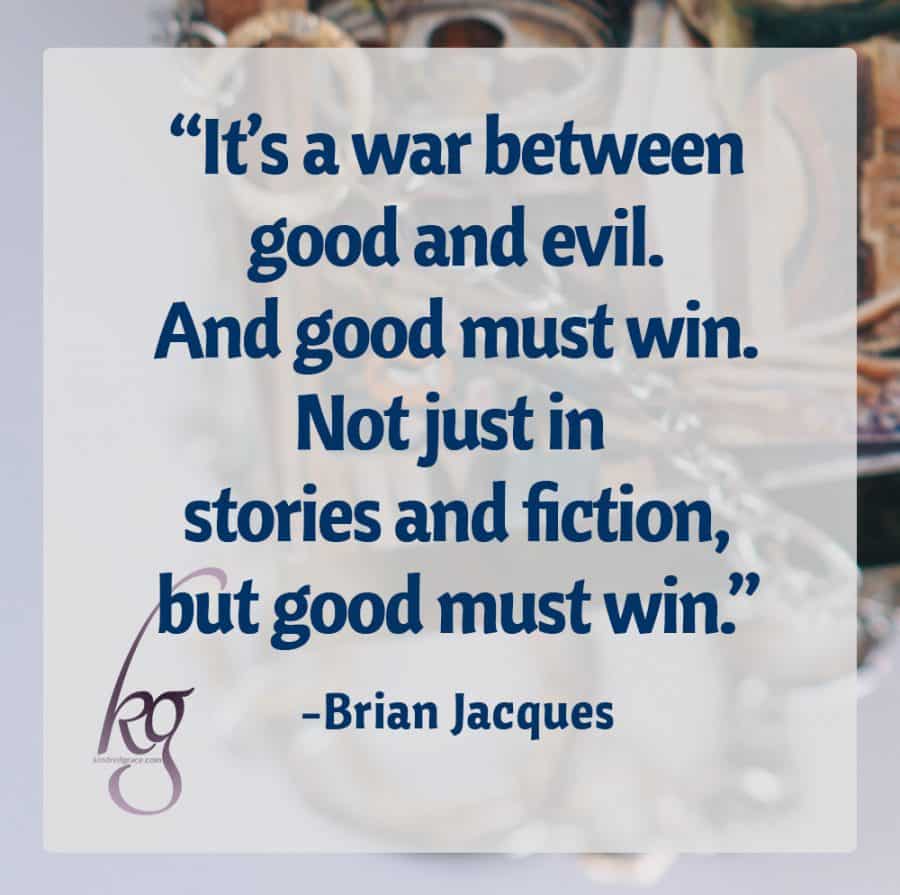 "It's a war between good and evil. And good must win.
Not just in stories and fiction, but good must win."
(Brian Jacques in an interview with the Thalia Kids' Book Club)
Clean Fiction Series of Fairy-Tale Retellings
Many of the authors featured below are Christians, but these series are not specifically geared towards Christian readers. While there are solid morals and Christian values woven into the many of the storylines, none of these books specifically mention Christianity, so they are classified as clean fiction. This generally means that there is more of a fantasy flair to the stories, but they are absolutely delightful reads if you are not specifically looking for stories that are written with Biblical phrases included.
E.J. Kitchens: Magic Collectors series
I had been firmly stuck in the more historical fiction leanings when it came to fiction, even fairy tale retellings–that is until I read the Magic Collector's series. Diving into a world where magic was just a part of life gave some of the fairy tales we know and love a completely different flare. I especially enjoyed The Rose Wand, which was a retelling of Beauty and the Beast from the perspective of the Enchantress. If you enjoy stories with a little bit of magic in them, you'll definitely want to put these on your wishlist!
A. G. Marshall: Fairy Tale Adventures series
This series has to be one of my top favorites so far. I have read dozens of renderings of the classic, most well known fairy tales and this is the first time that I really loved the retelling of Little Mermaid. It made it feel plausible within the setting of the series, and gave courage and strength to the characters that the cartoon retelling some of us grew up with lacked. The entire series is so well done. As much as I adored the Little Mermaid book, Princess of Mermaids, it certainly would be difficult for me to pick a single favorite!
Kenley Davidson: The Andari Chronicles
While not all of the books in this series strongly follow the expected plot for the fairy tale they are reflecting, I found I really appreciated some of the unique ways that Kenley Davidson took the moral of the stories and used them to weave something similar, but not quite the same. Her retelling of Rumpelstiltskin doesn't follow the storyline, but is powerful and moving in ways that will stick with you after the book is finished. And I enjoyed her version of a fantasy world in which it is vital–in order for each unique group of people to thrive and flourish–for us to understand that we are never our best when we isolate ourselves from others.
Emily Deady: Fairy Tale Royals series
This series was written for young adults, but the strong emphasis in each one of the stories on kindness, forgiveness, and being willing to see beyond outward appearances is something that we all can take to heart. I enjoyed the characters and their growth in each tale, and am looking forward to reading the next three books in the series that are releasing throughout 2021!
Shari L. Tapscott: Fairy Tale Kingdoms series
These books are really different than most of the others–but in an excellent way! First, stories written in first person are almost always my least favorite to read. Second, I hadn't read any retellings of Puss in Boots or The Sorcerer's Apprentice that were clean and appropriate. But these are! Each book takes you on unexpected plot twists and adventures to lead to the happily ever after at the end. (While the first one doesn't feel as connected to the next two, it does drop hints that will be developed more in the future books so it's still a good idea to read in order.)
Kaylin Lee: Destined series
I think this series is the most unusual take on fairy tale retellings that I have read so far. A fantasy storyline with a hint at some sci-fi elements, you will find yourself drawn into the stories of each of these strong, unique women and their personal paths to discover their value and their place in the world–and how to make it a better place. My personal favorite was book five, Hunted: Alba's Story, but I'd love to hear what one you think fits the story it retells best!
K. M. Shea: Timeless Fairy Tales series
I have only read the first book in this series. A spy falls through the roof and finds herself trapped in a castle with people who cannot speak. It's a different take on Beauty and the Beast and sets the scene for the rest of the series.
Melanie Cellier:
Probably one of the more prolific writers of fairy tale inspired stories, Melanie Cellier is a Christian author who writes clean fiction specifically for young adults, but with plots that will capture the attention of all. If you are just starting to read Melanie Cellier, you'll want to start with the first series, The Four Kingdoms, because the following series build on that one and rely on the background of the first for the plot to make the most sense.
Joanna Holden: Snow Dust
Snow Dust was written for younger readers and does not contain any romance. Instead it builds the retelling of the Snow Queen on friendship, loyalty, and the bravery of one little girl who was willing to risk everything to save the life of her friend. It's a very sweet rendition and one that your young teen reader will enjoy! (I hear that there's at least one more book in the works, so keep an eye on Joanna's social media for updates.)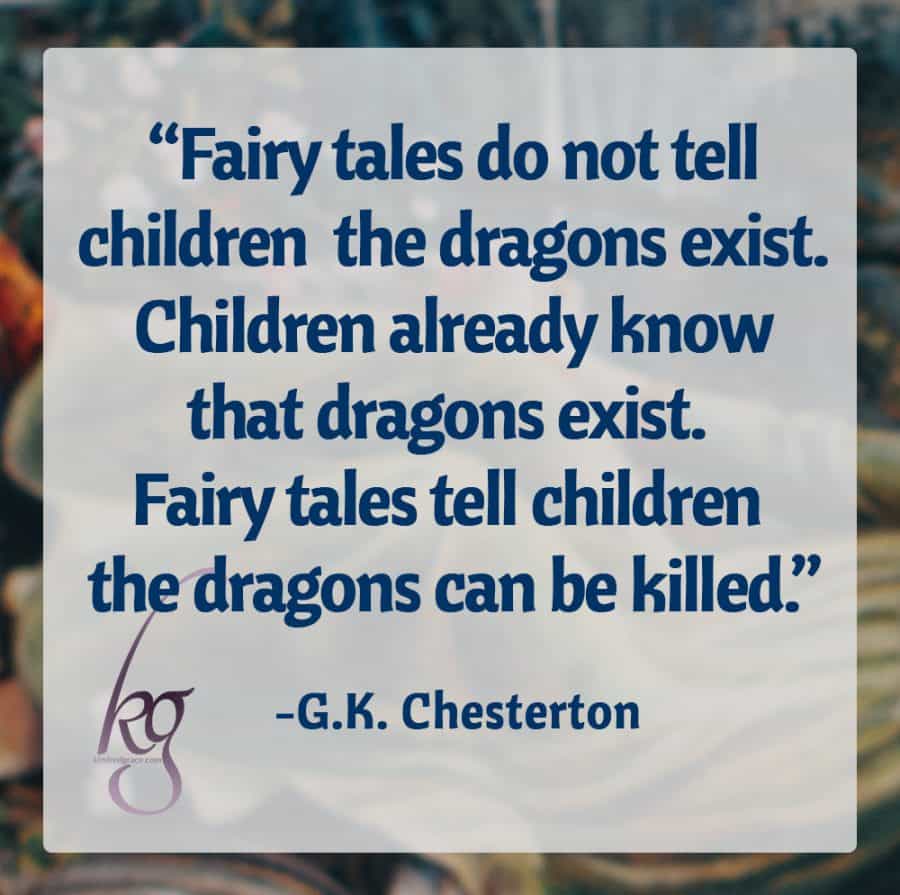 "Fairy tales do not tell children the dragons exist. Children already know that dragons exist. Fairy tales tell children the dragons can be killed."
(G.K. Chesterton)
Fairy-Tale Retellings in My TBR Pile
If you are looking for more authors and retellings to check out, these are some of the other titles I currently have on my ever-growing list of stories to read. I have not read them yet, so while I can't specifically recommend anything on this list, I do plan to come back and update this post as I read through my pile.
Do you have a favorite fairy tale retelling not featured in my post? I would be so very delighted if you took a moment to share the title with me in the comments!
Photography: JenniMarie Photography