Discipline: The Glad Surrender
Disclosure: This post contains affiliate links which won't change your price.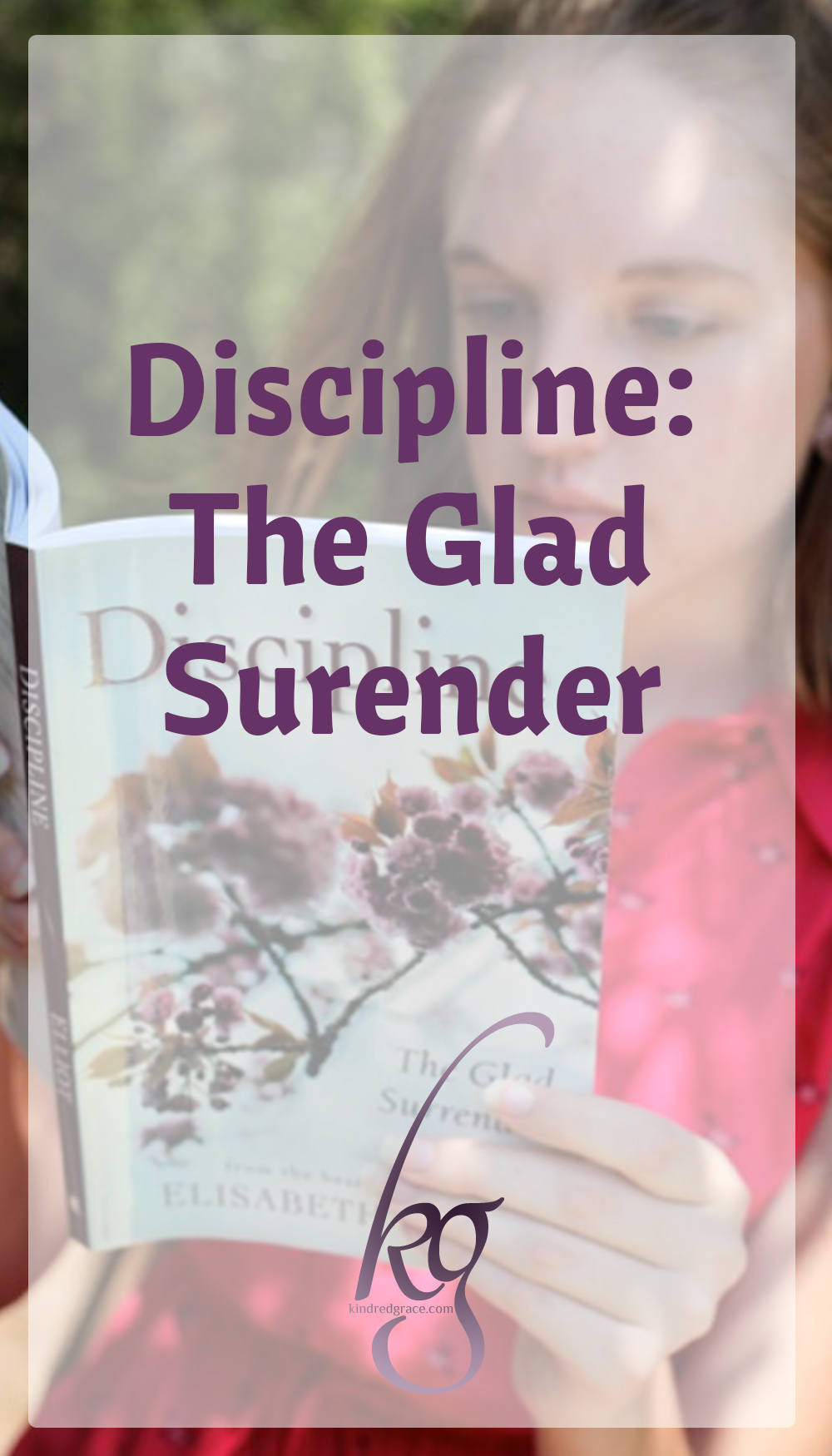 Many of us share a respect and admiration for Elisabeth Elliot, world-famous missionary, speaker, writer and woman of God. We've eaten up her books on purity and femininity and walked through her devotionals, but not everyone has heard of her book on gladly surrendering. But ladies: this is a don't miss.
I first read Discipline: The Glad Surrender three years ago with my sister and a friend. We'd meet up once a week at our favorite coffee shop to discuss each chapter. I recently thumbed back through its pages and read all of the paragraphs I'd underlined. I hadn't realized until now how much this one small book has influenced my thinking.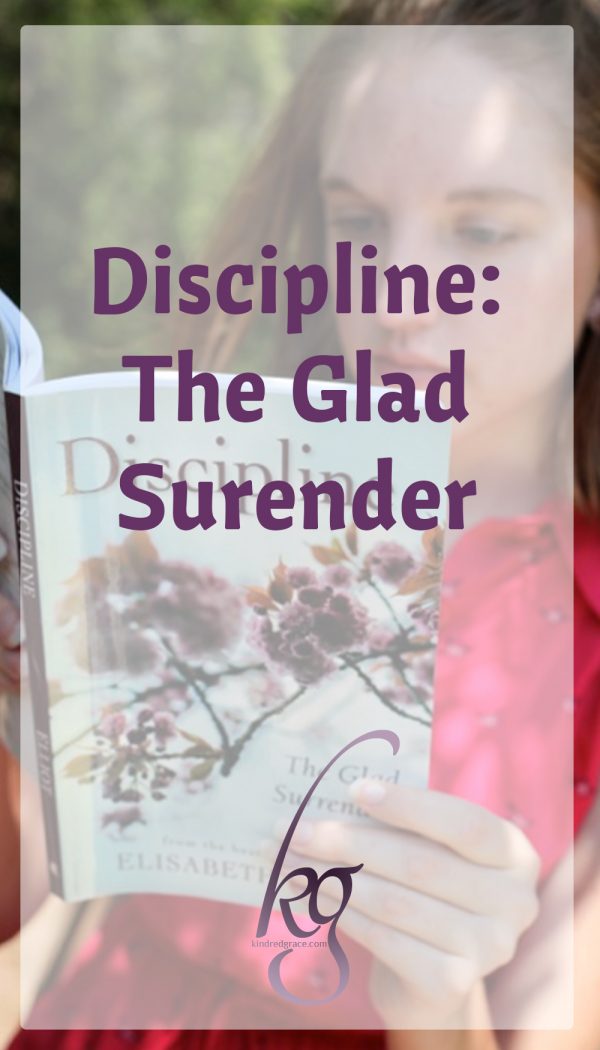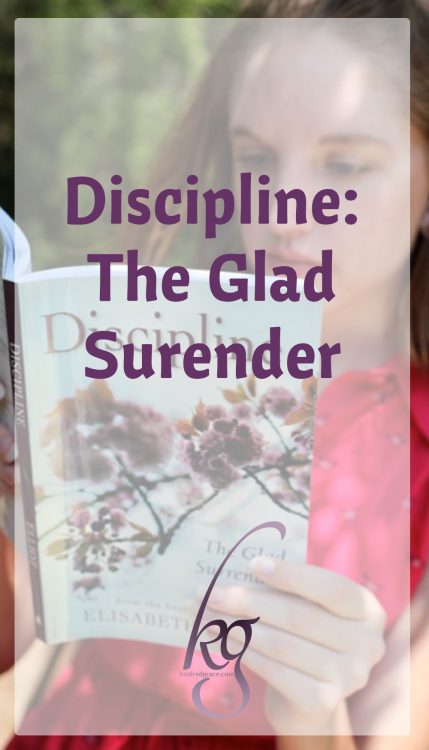 In her book, Elisabeth walked me through seven major disciplines:
The Body
The Mind
Place (authorities)
Time
Possessions
Work
Feelings
In typical Elliot fashion, she offers practical advice (i.e. "Don't try to sit or kneel in one position too long. Stand up to pray, walk around, go outdoors and pray as you walk.") along with deep, timeless, mindset-changing words, such as:
"We have said that Christian discipline is the wholehearted yes to the call of God. It is of the highest importance that we understand the necessity of two wills, the one created by the other and ordained free, both operating in accord. If we forget that there are two and dwell only on the sovereign will of God, we will abdicate our responsibility and lapse into the fatalism of Islam, which leaves all to the inscrutable and unknowable. If, on the other hand, we forget the sovereignty of God and see ourselves as independent, we will arrogate to ourselves all responsibility and leave God out of it-in other words, we make ourselves God. In both cases we fail to do His will, and the result is the forfeiting of our joy and freedom." (Chapter 6: A Sovereign God and Man's Choice, page 33.)
Everyone has an area of their life they're struggling to give over to God. How are we to offer Him our first fruits when it comes to things other than finances? What about our emotions? Our physical health? Our time? And how do all of these things connect to our spiritual lives? For such questions, I couldn't recommend this book more highly. Give your busyness, your anxiety, your schedule, your people, your thoughts and your actions over to a sovereign, peaceful God. He is not a God of chaos, but of order (1 Corinthians 14:33) and He is ready to put my life in order, if I would only gladly surrender.
Which area do you most struggle to be disciplined in? (Success stories would be great too!)