Choosing Christ in College
Expectations can be dangerous. An active imagination or creative mind can manipulate reality into something that only leads to disappointment. I experienced that kind of letdown when I started college.
When my junior year in high school came along, my requirements for where to send college applications were pretty simple. I wanted to attend a small, private, Christian school with family close by. That made the field pretty narrow, but, turns out, there was one that fit the bill perfectly. A college near Kansas City, where my aunt and uncle lived, was half the size of my high school and had Baptist roots.
One visit to William Jewell College and I was charmed by the brick buildings, course selection, and Christian heritage. I applied for early admittance and knew by January of my senior year that I'd be attending WJC in the fall.
In the midst of AP classes and severe senioritis, I had conjured up quite the picture of what my college experience would entail. My roommate and I wouldn't need to be instant bosom buddies, but we would bond over dorm decor and hall events. Classes would require diving into the Word on a regular basis. Chapel would be a dynamic, Christ-centered worship time with rich Bible study.
I kept adding layer upon layer of expectations to an already detailed picture. By the time move-in day arrived, I knew exactly what the next four years would hold.
Turns out, the next four years were nothing like the picture I created in my mind. Within the first week, I realized my roommate and I would be nothing resembling bosom friends and, if the bright pink futon that appeared overnight was any indication, we would not be bonding over dorm room decor.
I spent the first semester of college reeling from shattered expectations. My Intro to the Bible class was not the soul-stirring Bible study I had envisioned. The Christian community on campus was rather lackluster and no one seemed to share my desire to get that "Christian school" experience.
What I didn't realize during those first few months of tears and wondering what I had signed myself up for, was that God had an experience waiting for me, it just looked drastically different than what I wanted.
God had already orchestrated a network of solid, Christ-following young women for me to connect with, a Bible study for me to participate in, and rich growth in my personal relationship with Him. Initially, however, my vision was blurred by unrealistic expectations and I missed out on what God had set right in front of me.
I hadn't consciously thought this, but I began to see that the Christian school experience I imagined was just a glorified youth group every day of the week. I wanted to be coddled in my Christianity and affirmed as the good girl. God had much better albeit different plans.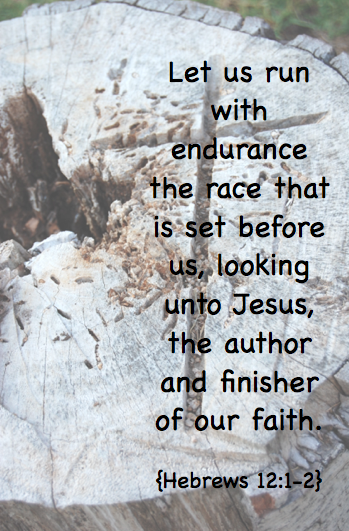 William Jewell College was the place where I truly developed my own faith, separate from my parents. My faith was either going to sit stagnant and ineffective or become an agent for transformation in myself and others. Two very divergent paths depended on my daily decisions.
I had to seek out Christian community. I had to make a stand for my own convictions. I had to decide whether to live in my expectations or live in reality. I had to choose God daily.
College turned out to be one of the most formative times in my life and it was nothing like what I expected. My expectations initially kept me from experiencing the growth and joy God had planned. Now as I begin new seasons in life, I pray daily that my expectations would melt away as I surrender my plans to the Author and Creator of my life.
Emily is a SoCal native starting a new adventure in Northern Idaho. Married to my favorite youth pastor. Christ-follower, crafter, and avid baker.