Jane Austen and Friendships in Literature (an interview with Katherine Reay)
Disclosure: This post contains affiliate links which won't change your price.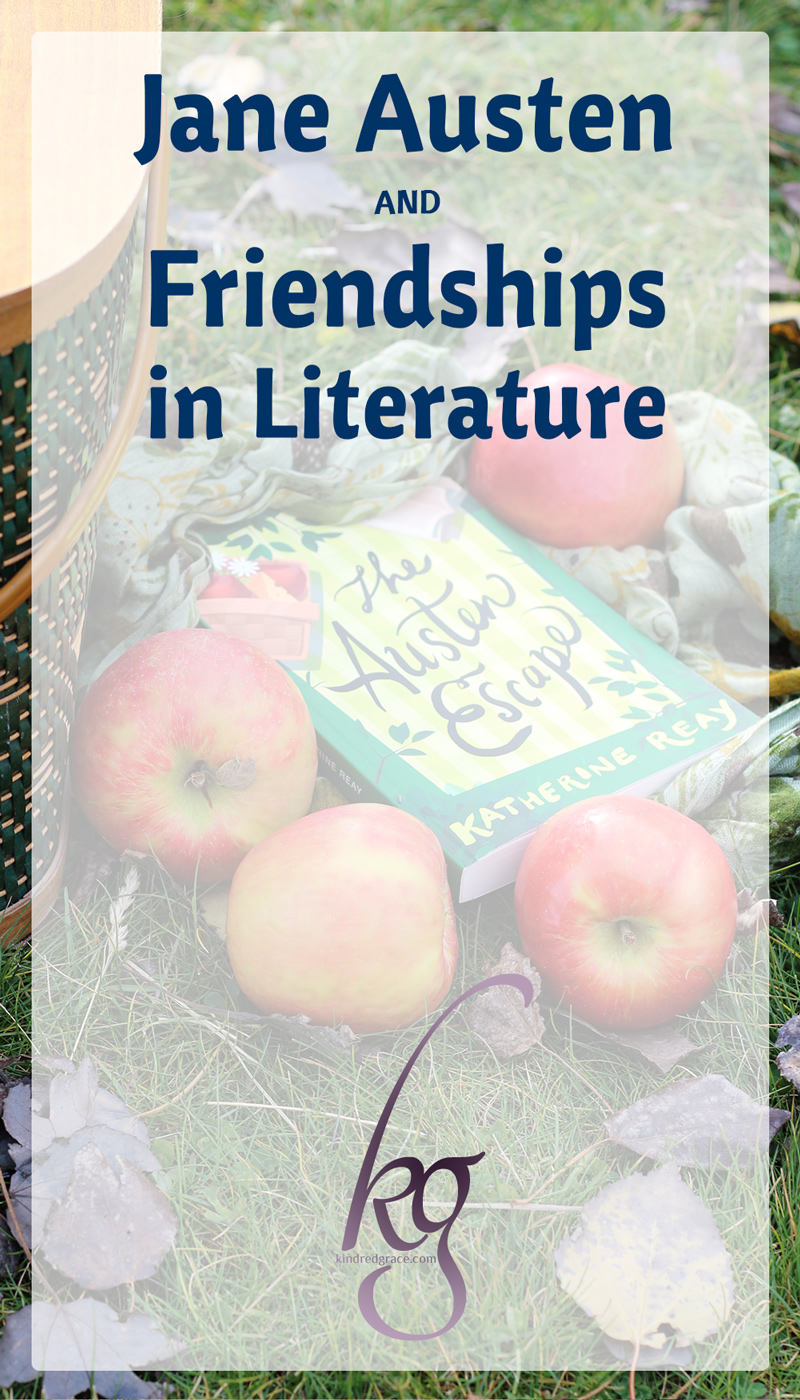 Female friendships can be difficult to navigate as much as they are beneficial to the soul. Grace and patience are required in abundance. (But that's true for any type of relationship, right?!) Reading about friendships provides a unique opportunity to mold and reform your own behavior using a perspective a little further removed from your own circumstances. If that book were to include a dream vacation to Bath, England at a centuries old estate where patrons could immerse themselves in Regency life, there's all the more pleasure in learning from other people's complicated friendships.
In The Austen Escape, Katherine Reay explores forgiveness, empathy and reconciliation between childhood friends, Mary and Isabel, who drifted apart but have reunited for the ultimate escapist holiday. Reay is an expert at weaving classic literature into original and thoughtful narratives and her fifth novel is no exception.
It was a pleasure to interview Katherine for a second time here on Kindred Grace (check out the first interview here) about friendship, family and the relationships that define us.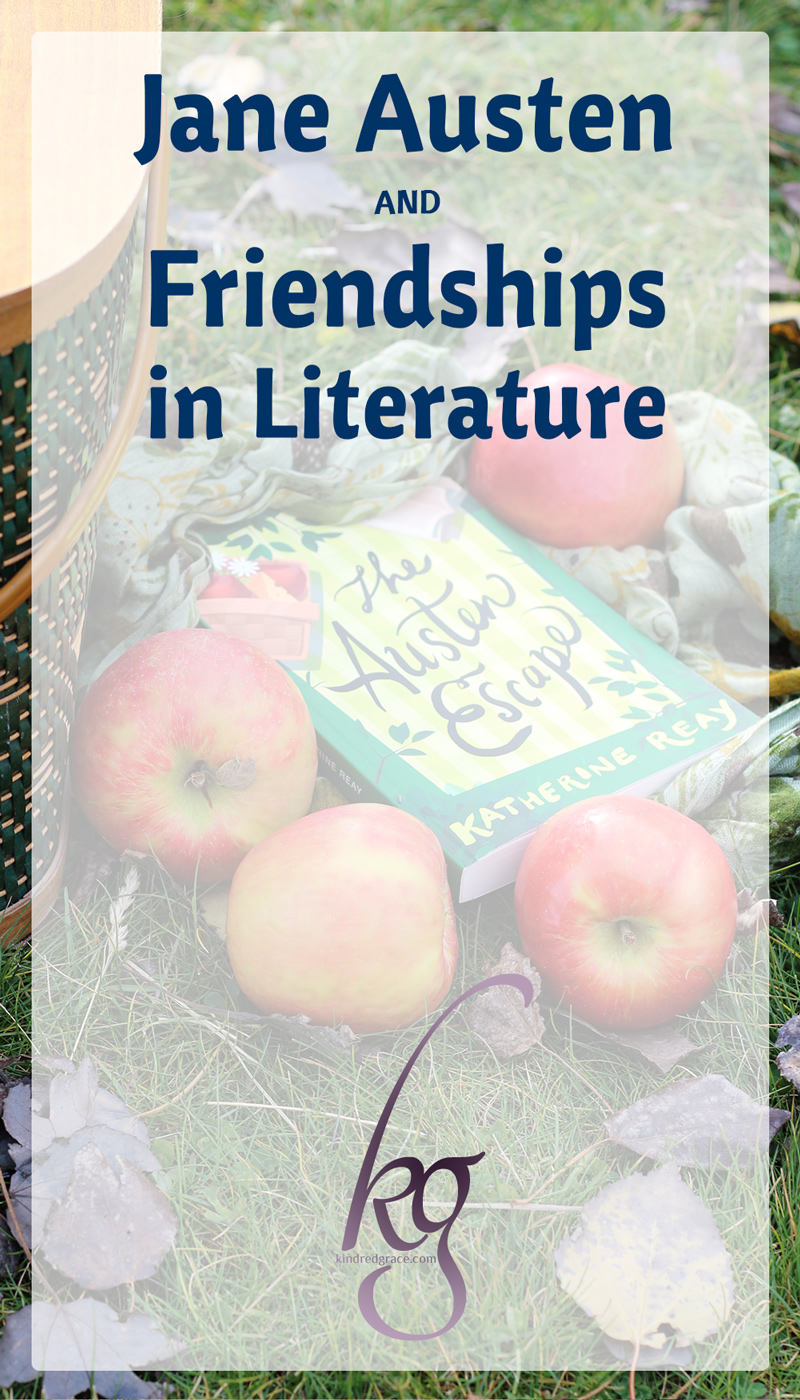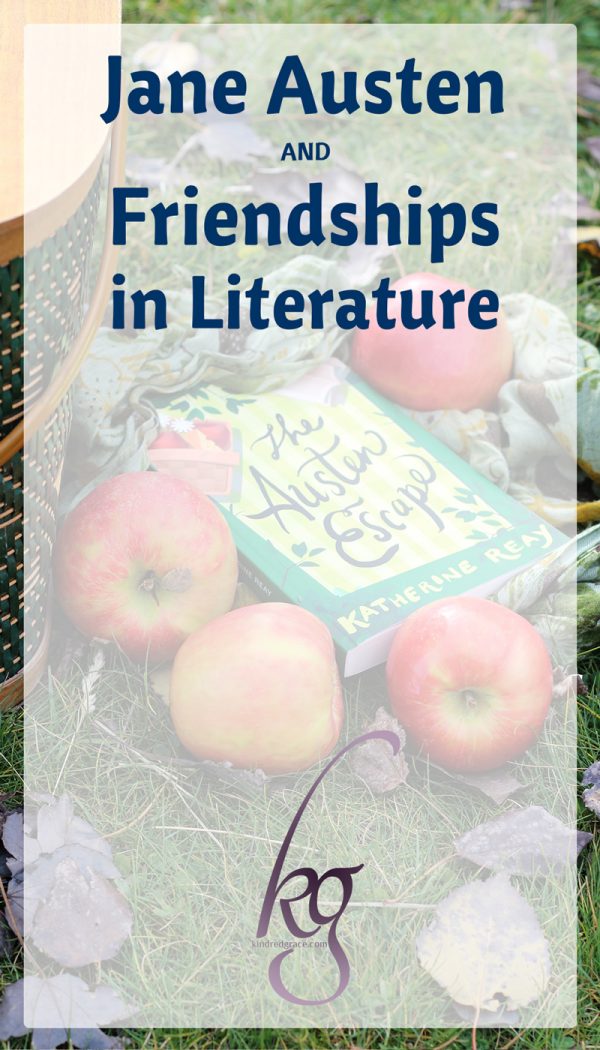 Emily: You've written about many types of relationships in your novels. What prompted you to focus on friendship in The Austen Escape?
Katherine: I loved exploring sisters in Lizzy & Jane and I've touched on mothers and daughters before, friends spanning generations (The Brontë Plot), and even a young woman with few friends at all (Dear Mr. Knightley)… For this book, I wanted to examine best friends who came together young, but drifted apart as they grew older – as often happens. I suspect we have each seen it in our own life. And we can't deny friends can walk away more easily than sisters. That was part of the intrigue – it takes a more active decision, agency, for friends to stay together. I wanted to know what would force these two women to call it quits on a twenty-year friendship verses what might compel them, as adults, to choose it again, this time with new terms and understandings.
"We were close then, but that's when I noticed the few sharp notes in our friendship that never vanished. I pressed on, letting the memory and others wash over me. Isabel and I had pushed and pulled for years. Iron sharpening iron? We were safe in each other, but never quite. Maybe that's what held us together. Neither of us would have trusted the other had it come too easy." (The Austen Escape)
Mary and Isabel's friendship often feels more like a sibling relationship. What are the benefits and disadvantages of having friends who are like family?
They do feel like siblings and I think one finds that most often in friendships that form in childhood. That was important for me here, because there are so many ties that pulled these two together – and yet… They could walk away. I also felt the imbalances in their friendship were more ones that naturally occur in childhood. Many times it is the time in life when a friendship forms that defines its nature. So I formed the ties between these two very young for all those disadvantages. But lifelong friends have tremendous advantages too. Although I see few of my life-long friends often, we have a connection, and a trust, that requires no re-introduction. It is fully formed and fully present, all the time. That aspect of Mary and Isabel was fun as well.
"My idea of good company is the company of clever, well-informed people who have a great deal of conversation; that is what I call good company." (Persuasion)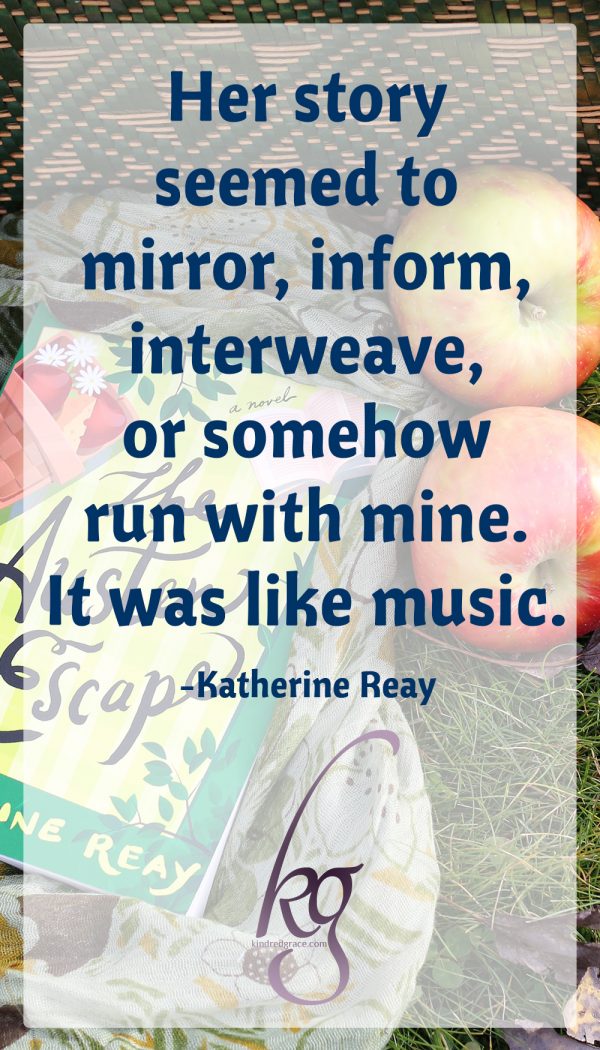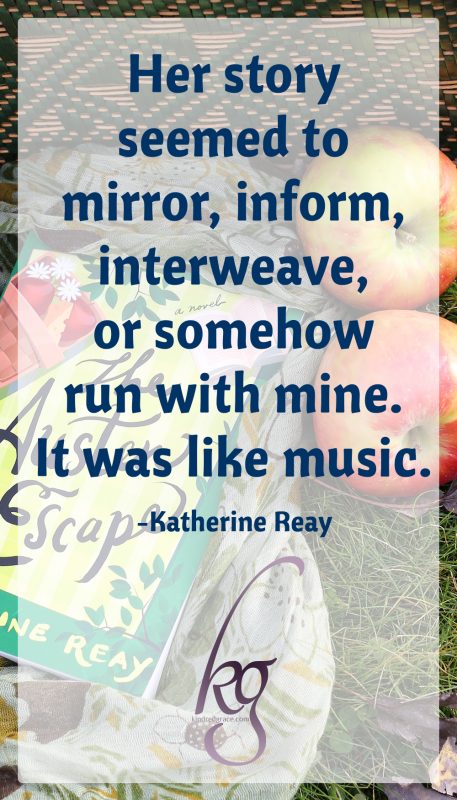 Gertrude was one of my favorite characters in the book. She had a calming, comforting presence and formed a quick connection with Mary. Has that ever happened to you? What enables us to form important friendships in such a short time?
It has. I suspect it's happened to all of us, but those connections often don't last beyond the moment. They are the quick connections with the woman who sits beside you at a play and you chat during intermission as if you were old friends; the older man at a business dinner who lights up as you tell as story and he has one just like it to share too. I think if we are blessed to carry some of these moments beyond that initial contact, we'd find friendships happen more organically, quickly and across generations more often than we expect. We respond to people who take us to heart, and we do the same for them – in even a very short time-span.
"We'd only known each other a short time, but I didn't want to let her go. Oddly, her story seemed to mirror, inform, interweave, or somehow run with mine. It was like music – I'd stepped away before, now I felt almost desperate not to. Some things, some people, I needed to carry with me." (The Austen Escape)
What are the qualities you look for in a friend and where do you see those qualities in Mary and Isabel?
Ah… That's a tough one as I think Mary and Isabel, at the beginning, are missing many of the qualities within their friendship that they'll need in order to sustain it. A firm friendship cannot have a "follower" and a "leader." Both friends need to know they are safe within the care of the other, but also know that honesty between them is paramount. A friend "has your back," as well as pushes you forward. My closest friends will laugh and cry with me, but also call me out – and I cherish that honesty and trust in each of them.
"No one should be alone. I don't think we're wired for it." (The Austen Escape)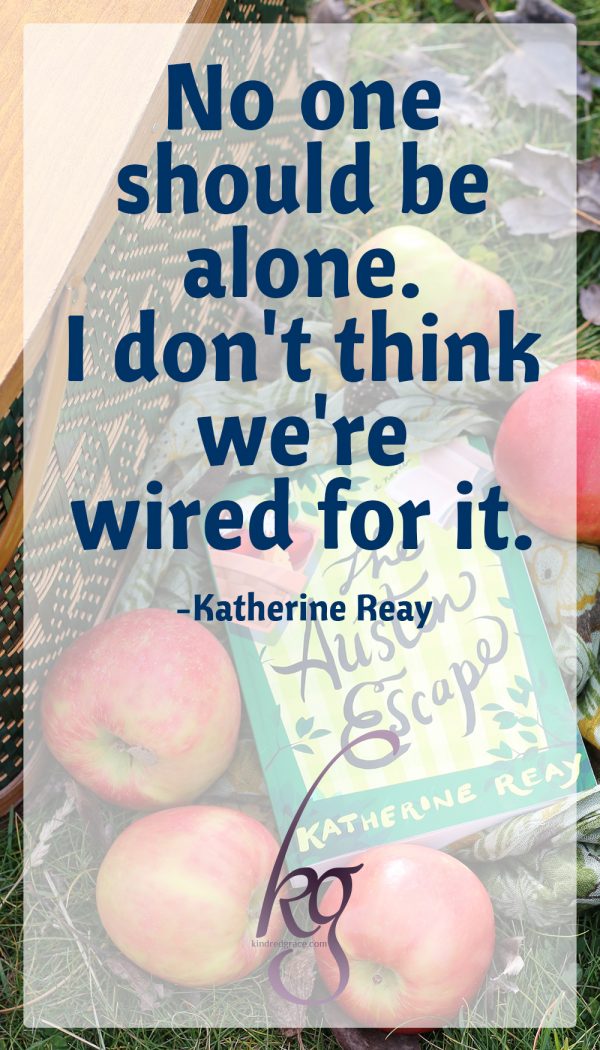 What are some of your favorite friendships in literature?
In Austen, I actually love Charlotte Lucas and Elizabeth Bennet (Pride and Prejudice). They have such different opinions– and freely state them. Elizabeth cannot understand Charlotte, and is honest about it, and Charlotte gives it right back to Elizabeth. Then you see Elizabeth spending a month with Charlotte simply because Charlotte asks. Elizabeth learns to understand, even respect Charlotte's choice. Others I adore – and I'm trying to stay away from siblings here – Sam and Frodo from The Lord of the Rings, as well as Merry and Pippin; Sherlock Holmes and John Watson; Diana Berry and Anne Shirley from Anne of Green Gables and subsequent stories. And who can deny Ron, Hermione and Harry of the Harry Potter stories as a top friendship trio?
"There is nothing I would not do for those who are really my friends. I have no notion of loving people by halves, it is not my nature. My attachments are always excessively strong." (Northanger Abbey)
Are you currently working on any projects?
I am! And I am examining friendship once again. Here's is my one-liner for this next story: Amidst a backdrop of literature and lattes, three women discover it is never too late for love, second chances and the adventure of being someone's best friend. I am having so much fun with this story.
Thank you so much for asking me here today. Please feel free to reach out to me on social media. I can always be found at my website and on Facebook, Instagram and Twitter.
Photography: Gretchen Louise