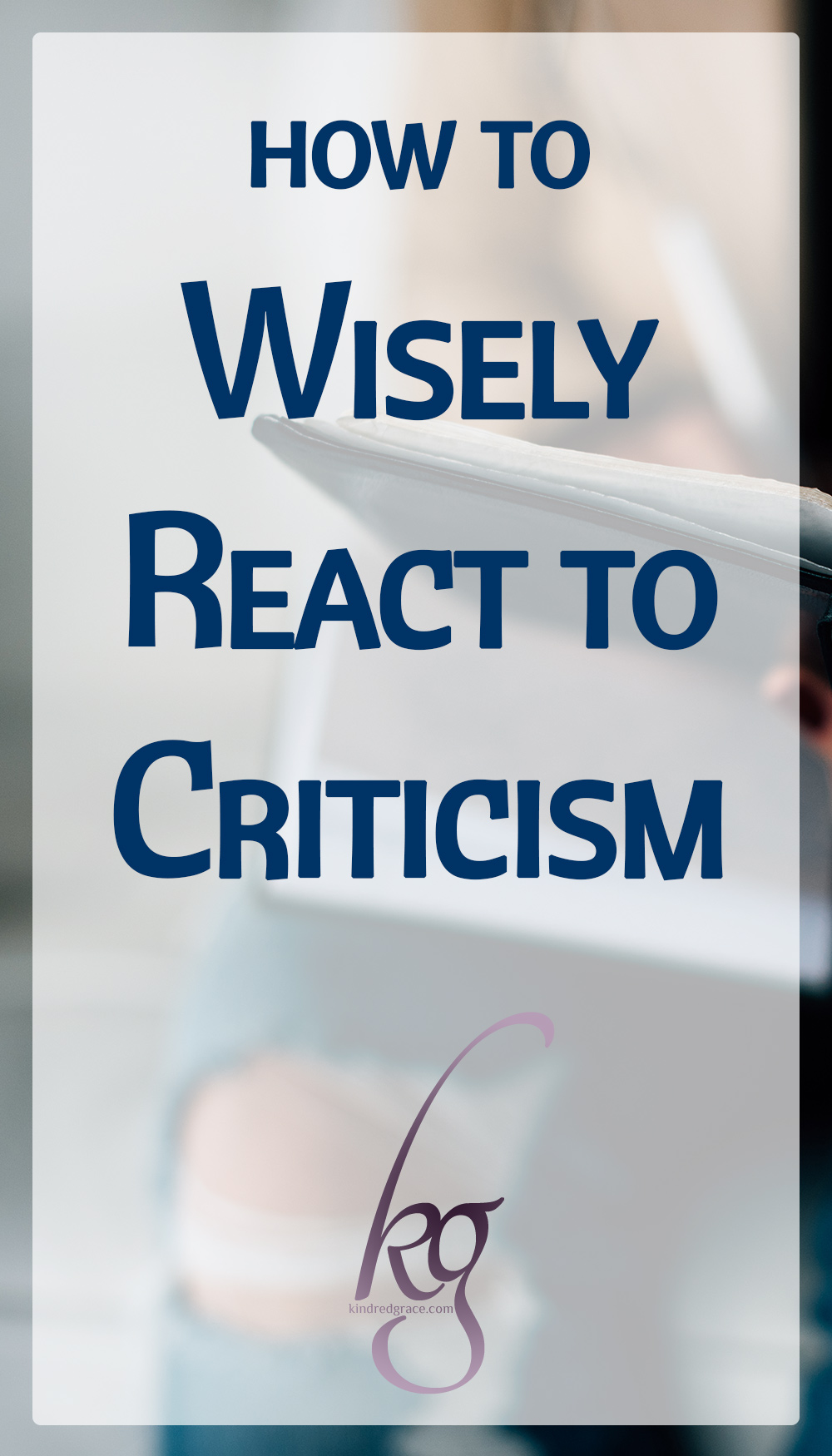 When someone meets me for the first time, it's not unusual for them to say something more-or-less insensitive. I have made several unorthodox decisions in my life. Therefore, I've had to deal firsthand with a lot of critics who don't agree with my lifestyle choices.
"I'd never marry a man as old as my father! That's sick!"
"What?! You're having another baby? Weren't you tired enough already?"
"You stay at home with your kids? Are you against women's rights or something?"
"Wow! That's a big book! You must have a lot of free time to write something like that!"
"Look at how skinny you are! It's not healthy to starve yourself, you know."
I'm not the only martyr to people's mouths either. Anyone from a large family can testify that people talk badly about the number of kids running about. Anyone with weight, skin or mobility issues know what it feels like to have people shamelessly stare at them. Anyone that's married to someone that's not the same color or ethnicity or age or health status knows how awkward it is to attend public or family functions as a couple.
There are a lot of critical people in this world, and many of them have no problem expressing their thoughts to anyone within range. So what do you do when one of those people turn their sights in your direction?
How do you respond to criticism about your choices? When a random person opens their mouth and speaks their negative opinion of you (or you hear about their gossip from someone else), how do you react?
#1: Breathe
You don't have to spout something off right away, people. Take a moment to just breathe — in and out — a deep breath. It's amazingly calming. And a good response is usually based in calmness.
#2: Pray
This can be a simple, spoken-in-the-heart, "Oh God… help!" Or it can consist of stepping aside, running to your room, and crying/yelling your prayers in there.
The reason this step is important is because (ideally) it helps you put the situation into your loving Father's hands. It also gives clarity of vision, so that you can move onto the next step with the right foundation.
#3: Think
Analyze the motive of what was said. Was the person being mean-hearted? Or were they genuinely concerned about you? Or were they just thoughtlessly saying whatever came to mind first?
Caution: When you're "sore" about a certain issue because of past hurts, you're extra-sensitive in that tender area. Sometimes former pains can blur your vision and make everyone seem like a potential enemy. If you find yourself jumping to conclusions without proof, go back and pray again.
#4: Judge
Yes, I just said the "J" word. Judging isn't always a bad, condemning sort of thing. If you've been cheated by a business partner, and the judge judges the case in your favor, you would be very thankful for his "judgment". (If that makes any sense.)
That said…make a judgment on what was said to you. Decide if the person was right or potentially right or justified or wrong in what they said. Decide what kind of a reply you're going to make, if any. Don't let your impulses drag you along with them.
#5: Respond
Sometimes, the best response is silence. Sometimes the best response is asking for clarification of what the person said. Sometimes the best response is admitting, "You make a good point. I should probably think more about this." Sometimes the best response is firmly responding, "No. I do not agree with you."
Above all, try to keep your heart right, or get your heart right. The rush of emotion after receiving a negative word is entirely natural, but you don't have to respond with negativity. In fact, you're not even obligated to defend or explain yourself to people. Everyone's entitled to their own opinion, but that doesn't mean you have to sit and listen to it. You can bow out of a conversation at any time.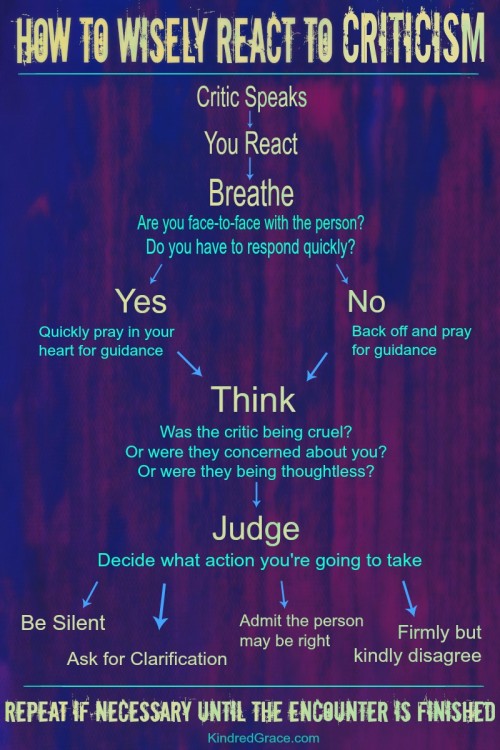 The other day, my family was having a fun outing to the ice-cream shop. While we were there, a total stranger looked at us and commented, "Wow! Your kids are tiny like you!"
My eyes immediately narrowed. What was the point of that comment? It certainly wasn't helpful. I know I'm underweight, and I try hard to gain weight, and I don't appreciate people reminding me of my "failure" in that area all the time. But then I realized that I was jumping to conclusions. For all I knew, that woman may have thought that tiny was the cutest thing and was trying to give me a compliment. So I breathed, prayed, thought about it, judged, put away my hurt, and gently replied, "Yes, they are. But they're healthy."
And that was the end of it.
Sometimes it's easy to respond graciously to people, but then it's hard to stop thinking about their words later. However, I encourage you, let the negativity go. Let it go. Don't brew on the bad, meditate on the good. Take your pain to God's altar and let Him have it. It's not doing you any good anyway.
Photography: JenniMarie Photography