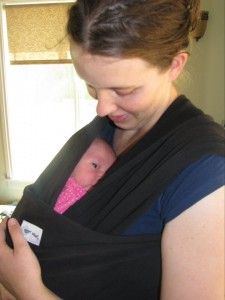 This Mother's Day, two of us here on the YLCF team are celebrating even more than usual, with the arrival of new little ones in our homes!
Aaron and Jessica,
along with big brother Cedar Milan,
welcomed Genoa Leanne
on April 29th at 3:52 a.m.
She weighed 7 pounds, 7 ounces,
and measured 21 inches long.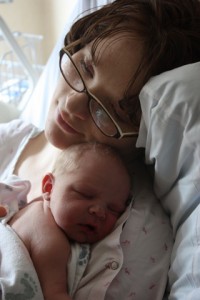 Merritt and Gretchen,
along with big sisters Ruth Ann and Mary Kate,
welcomed Daniel Merritt
on April 14 at 8 p.m.
He weighed 7 pounds, 2 ounces,
and measured 19 1/2 inches long.
Yet, this Mother's Day, as I hold my newborn son close, my heart aches for the other mothers that come to mind.
The mothers whose arms are empty.
The mothers whose wombs swell again with hope after a heartbreak.
The mentors who are mothers of the heart.
The mothers who made the choice not to be a mother.
The mothers with no mother here on earth to send a Mother's Day card to.
The mothers raising their children alone.
This Mother's Day, as I send my love to my mom, my mother-in-law, my grandmothers and his grandmothers, I thank God for the achingly precious, terrifyingly holy gift of motherhood.
And this Mother's Day, I'm asking Him to bottle the tears and hold those daughters and mothers especially close who need to feel Him today.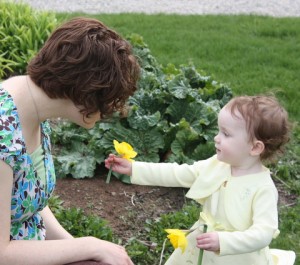 Becoming a mother is akin to being a grain of wheat thrust deep into the soil… But what fertile soil it is! Infinite opportunities for growth are hidden in that soil… This is the work that never stops making more of us, that begins to make even the impossible seem possible.
-Jenny Schroedel, in "How Mothering Makes More of Us" at Boundless
a bouquet of encouragement for moms: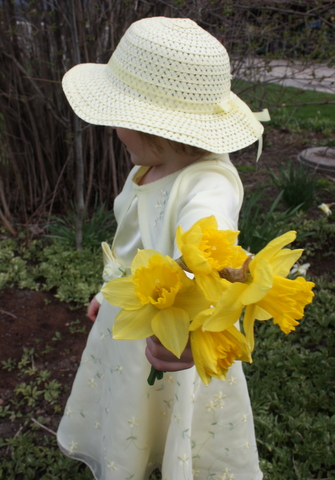 Of Wives and Mothers – compiled
Teaching Little Ones – by Elizabeth Jackson
Better Full Than Empty – by Gretchen
Holding On So I Can Let Go – by LeAnn
What a joy! – by Kelly Lockwood
A Noble Task – by Ashleigh Baker
Monkey See, Monkey Do – by Gretchen
Little Eyes, Little Ears – by Ashleigh Baker
Who I Am Today – by Trina Holden
Why Mommies Need Jesus Every Second – by Gretchen
Between Mother and Daughter – by Valerie Harris & Lisa Shaffer
Embrace the Cross – by Ruth Wiechmann
…you are co-laboring over the sculpting of souls and this a sacred vocation, a humbling privilege…! Never forget that what you do literally changes the world…
-Ann Voskamp, with a free gift for all mothers on Mother's Day